Sony announces "Ready for PlayStation 5" badge
By Mike Wheatley
- 30 July 2020
Sony has announced a new "Ready for PlayStation 5" badge for some of its TVs ahead of the launch of its next-generation video games console later this year.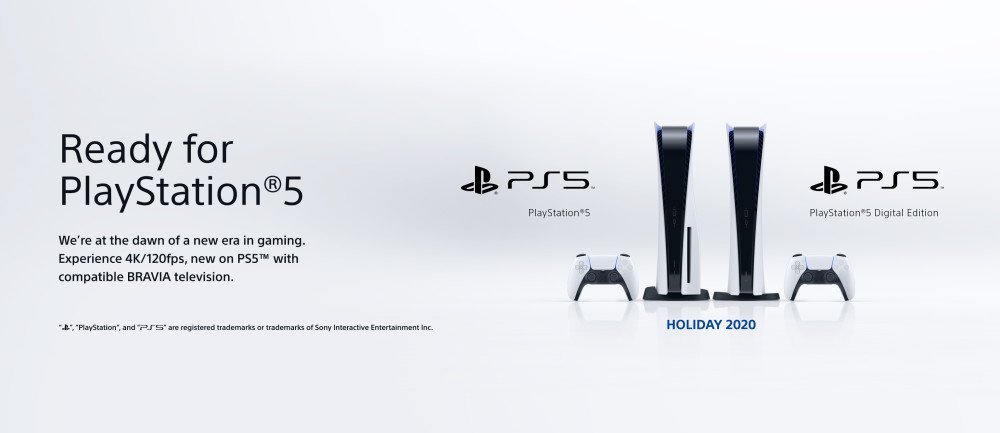 The company said the badge is meant to make it easier for video games enthusiasts to identify which of its TVs are able to deliver the most optimal gaming experience by taking full advantage of the PS5's latest features.
The first TVs to get the new badge include Sony's XH90 4K HDR models, and its flagship ZH8 8K HDR TV.
In both cases the TVs can support 4K resolution gaming at up to 120 frames per second, which is one of the PS5's, and also the upcoming Microsoft Xbox Series X's defining features. The support for 4K/120Hz ensures the smoothest gaming experience possible with no judder or lag, and is made possible by the XH90 and ZH8's HDMI 2.1 ports, though buyers of both TVs will need to unlock this functionality by a firmware update, Sony said.
Of course, the Sony ZH8 can actually support images at up to 8K/60Hz, which the PS5 console will also be able to output. Sony didn't mention this as part of its "Ready for PlayStation 5" criteria though, as that would mean the XH90 TVs do not qualify.
Both TVs also support low input lag. The XH90 has an input lag of just 7.2 ms at 4K/120p, for example. They also feature the Bravia Game Mode, which allows the TV to wake up ready to receive a PS5 signal without the user needing to manually choose the input first. In addition, users can wake up the TV and the PS5 console using their DualSense wireless controller, and the TV remote can be used to control the PS5 too.
It's worth noting that Sony's newest 4K LCD flagship TV, the Sony X950H, is not "Ready for PlayStation 5", and neither are its latest OLED TVs, as these are not fitted with HDMI 2.1 ports. Gamers should also be aware there are plenty of other TVs that do fit the bill for Sony's PS5 criteria. They include most of Samsung's 2020 QLED TVs, except for its entry level models, and LG's 2020 OLED TVs.
It's not yet clear if Sony will offer the "Ready for PlayStation 5" designation to other TV manufacturers, or if it will just keep the badge for itself.