Sony's HDMI 2.1-enabled XH90 4K TVs go on sale in the UK
By Mike Wheatley
- 6 July 2020
Sony has announced the U.K. launch and pricing details for its XH90 full array LED TVs.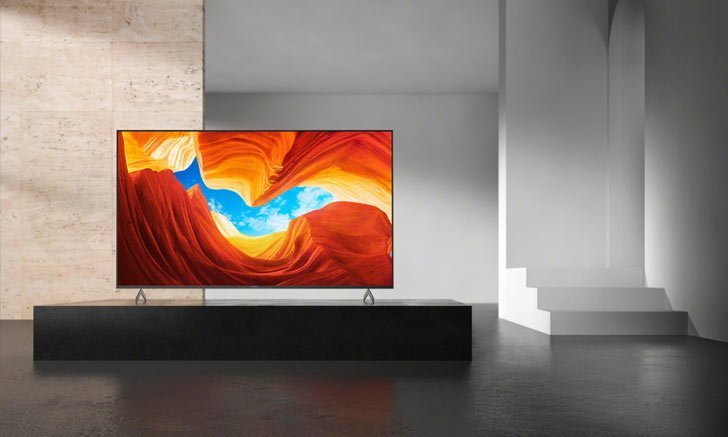 The Sony XH90 TV is available in four sizes, including 55-, 65-, 75- and 85-inches, and is notably the company's first 4K model to come with HDMI 2.1 and support for Variable Refresh Rates, though a firmware update is required to enable that last feature. Up until now, the Japanese firm had only included HDMI 2.1 ports on its 8K TVs.
With Sony all set to release its latest PlayStation 5 games console later in the year, the inclusion of HDMI 2.1 and VRR makes the XH90 look like a great option for anyone who's interesting in buying that machine. Those features are important because Sony has already said its PS5 will support gaming in up to 4K120, VRR and Auto Low Latency Mode for a smoother game playing experience with less judder or lag. But those features require an HDMI 2.1 connection between the console and the TV it's connected too.
The HDMI 2.1 ports also enable features such as enhanced Audio Return Channel to provide more realistic sound.
Of course, Sony isn't the only TV maker to offer HDMI 2.1 ports that will enable a better PS5 experience. LG Electronics has included HDMI 2.1 on its OLED TVs and higher-end LCD TVs since last year, while Samsung launched its first 4K TVs with HDMI 2.1 in 2020. Like Samsung, Sony specifies a 48-120Hz frequency range for VRR with the XH90. That's less than the 40-120Hz VRR range on LG's OLED models, though.
HDTVTest was privy to an early demo of the Sony XH90 when it was first announced at the Consumer Electronics Show in Las Vegas in January, and was left impressed by both the HDMI 2.1 features and the fact it can be firmware-updated to support the latest ATSC 3.0 broadcasting standard. Other notable features in the Sony XH90 include its full-array local dimming system, and support for Dolby Vision HDR and Dolby Atmos surround sound. It also supports Apple's AirPlay 2 wireless protocol and Apple HomeKit. In addition, the TV boasts Sony's latest "Acoustic Multi-Audio" speaker system.
Sony said the XH90 will start at £1,199 for the 55-inch model, £1,495 for the 65-inch version, £2,195 for the 75-inch screen, and £3,295 for the largest 85-inch TV.
The XH90 joins an already extensive range of Sony TVs launched this year, including the company's latest 8K resolution ZH8 HDR Full-Array LED television, its new A8 OLED TV, its flagship full array LED TV, the XH95 (which lacks HDMI 2.1 ports) and its cheaper XH70, XH80 and XH81 models.