Sony's ZH8 8K to go on sale in the U.K. next month
By Mike Wheatley
- 25 May 2020
Sony has confirmed the launch date and pricing of its impressive ZH8 8K HDR Full-Array LED television. The TV will be available in 75-inch and 85-inch sizes and go on sale in early June, the company said.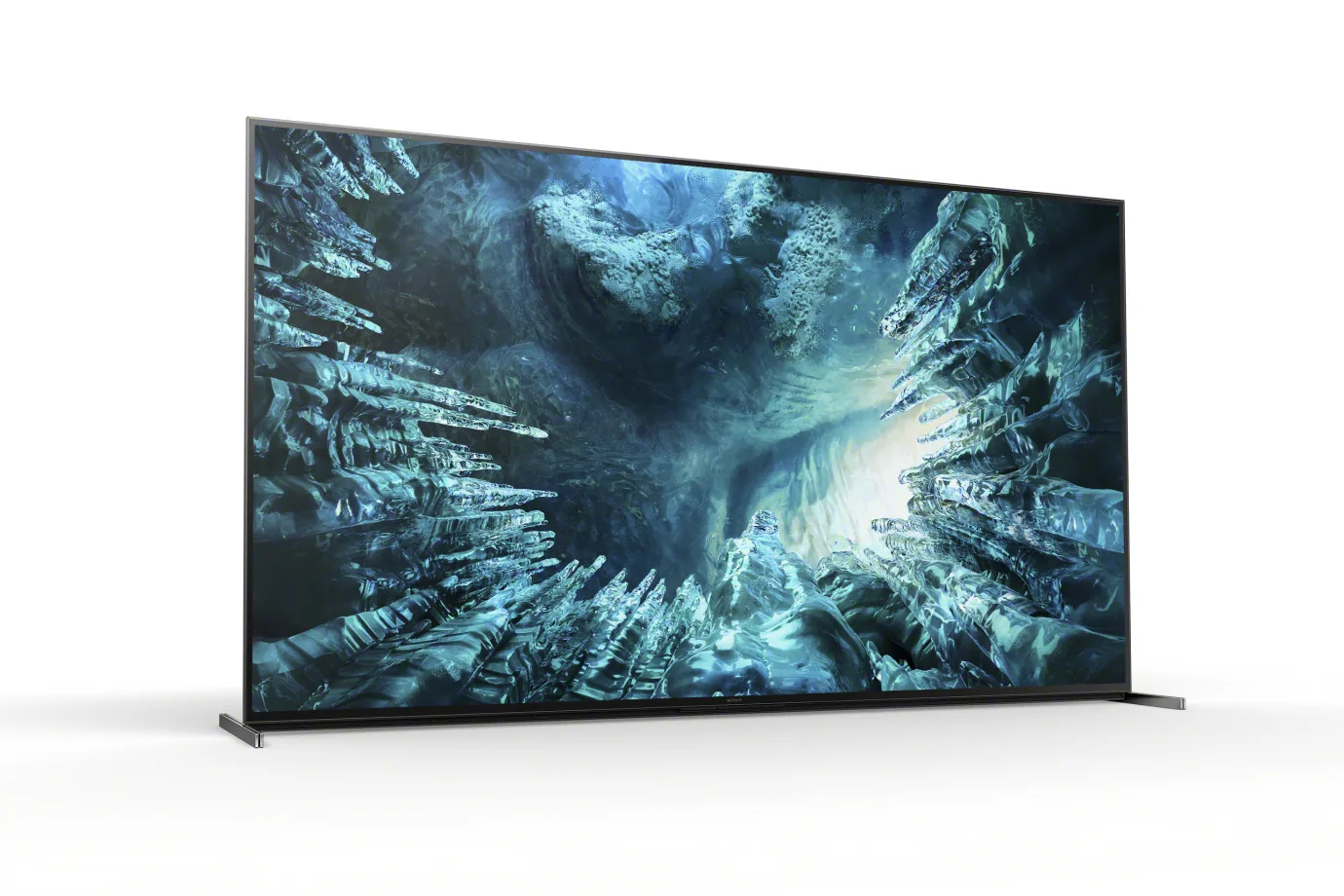 The Sony ZH8 will be the company's flagship 8K TV this year, as it also happens to be its only 8K model. However, it remains to be seen how competitive the offering will be, as Sony's rivals Samsung and LG are both selling multiple 8K TV sets this year at different price points.
Sony's model isn't cheap, with the 75-inch version priced at £5,999, and the 85-inch version set to retail at £8,999 when it goes on sale next month, confirming an earlier leak that we reported on last week.
The Sony ZH8 boasts some impressive specs and features, incorporating the company's new Picture Processor X1 Ultimate chip that helps to deliver clear and precise image quality. The Object-based Super Resolution feature enables the TV to reproduce "real-world textures", according to the company.
The TV also boasts Full-Array backlighting technology that helps to balance light output to deliver better contrast ratios, making the picture that much more realistic. Moreover, the contrast is further enhanced by Sony's 8K X-tended Dynamic Range PRO tech that also helps to adjust the brightness level to suit the images onscreen.
The Sony ZH8 also features a vibrating frame powered by Sony's Acoustic Multi-Audio technology. The TV is also able to support 8K resolution at 60 frames per second, and 4K at 120fps, via HDMI inputs, making it an ideal display for Sony's upcoming PlayStation 5 console.
One point that's worth mentioning is that the Sony ZH8 is way cheaper than last year's equivalent model, the Sony ZG9, which was priced at £14,000 for the smaller 75-inch version. But what's all the more interesting is that Samsung and LG are still offering far cheaper 8K models than that.
Samsung and LG benefit from the fact they're offering multiple 8K TVs this year, which gives them the opportunity to set a range of price points. For example, Samsung has three 8K TVs this year, including its flagship Q950TS QLED TV, and its cheaper Q900TS and Q800TS models. The latter is priced at just £3,999, which is a fraction of the cost of Sony's ZH8.
Samsung is also offering its three 8K TVs at 65-inches, which means it can target a much lower price point than its Japanese rival and make 8K a feasible purchase for many more consumers.
As for LG, it has the critical advantage of being the only TV brand in the world to offer an 8K OLED in its lineup. The LG Signature ZX is however priced at an astonishing £24,999 for the 88-inch model.
However, LG's LCD TVs, branded NanoCell, are much more competitively priced, with the LG Nano99 retailing at £5,499 for the 75-inch model.
Of course, the question of which 8K TV to buy won't be an issue for most of us, as the market for such TVs is still very small. But with Samsung and LG both pushing hard on pricing and variety, Sony's offering could well be at a disadvantage. That would be a shame because the Sony ZH8 looks to be a remarkably impressive TV overall.