LG steps up 48-inch OLED production as global 2021 TV rollout begins
By Mike Wheatley
- 17 February 2021
LG Display has reportedly increased production of 48-inch OLED displays by almost five times as the smaller screens continue to fly off the shelves in TV stores across the globe.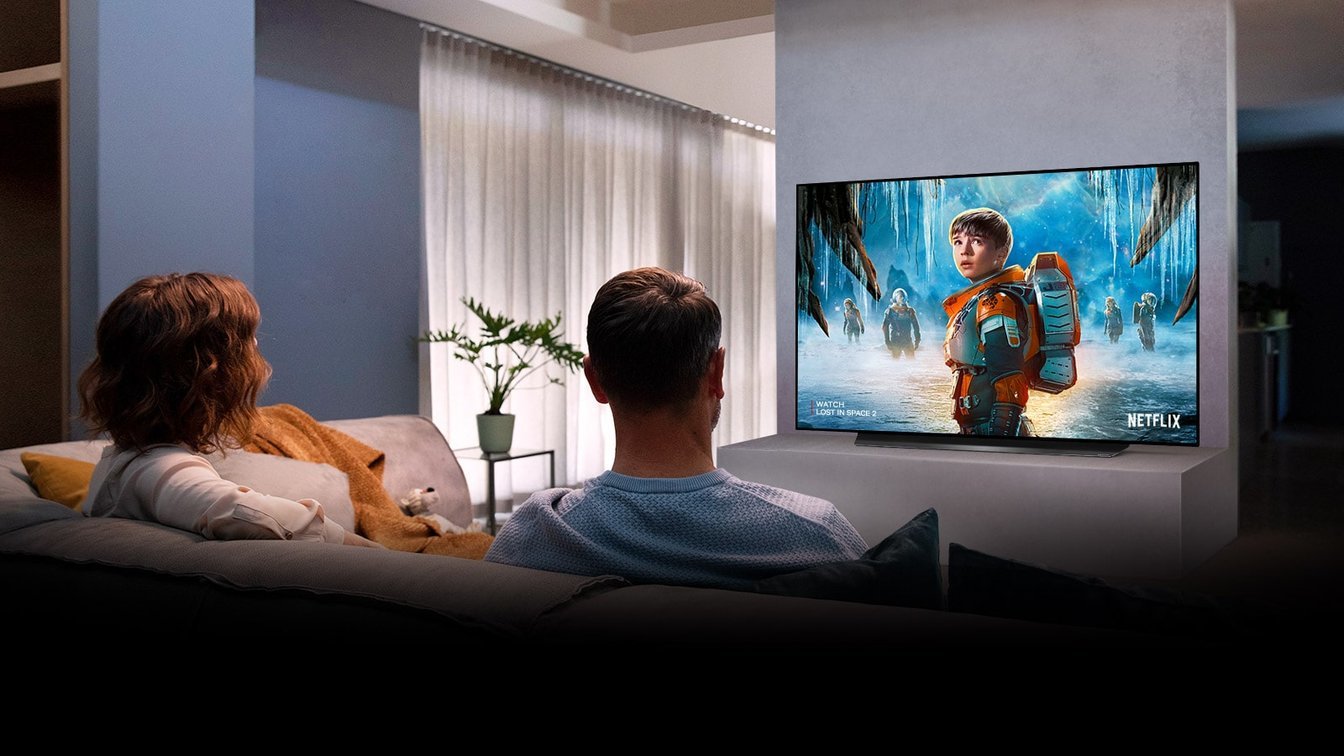 The report from South Korean news website Chosun said LG Display, which makes OLED display technology for LG Electronics and various other TV brands, will ramp up production of 48-inch displays to one million units this year, up from just 220,000 last year.
Before LG Electronics launched its first 48-inch LG CX OLED TV last year, the smallest available OLED TV was 55 inches in size. So the smaller screen size has made the technology available to a much wider audience as it makes it both more affordable and also more suitable for rooms that have limited space.
Chosun adds that one reason for the increased sales of smaller OLED TVs is due to demand from video gamers. With the launch of next-generation games consoles such as the PlayStation 5 and Xbox Series X last year, gamers want the best possible experience and so many are choosing an OLED TV, which many believe offers superior contrast and brightness when compared to regular LCD display technology. Of course, LG's latest OLED TVs also come with essential HDMI 2.1 features such as higher refresh rates that further enhance the gaming experience.
It's well known that a lot of video games players tend to be teenagers and younger adults who still live at home with their parents, and these people are likely stuck their bedrooms where a smaller TV makes more sense. Interestingly though, Chosun's report said the demand for OLED TVs from gamers has been so high that some retailers are also offering steep discounts on 55-inch OLED TVs. As a result, it has become possible to buy a 55-inch OLED TV for less money than a 48-inch model.
This year, LG will launch a new 48-inch OLED TV called the LG OLED C1, as well as a more affordable version called the LG OLED A1. Sony and several other companies are also launching new 48-inch OLED TVs this year.
The news comes as LG has reportedly started rolling out its 2021 TV lineup globally, including its new LG QNED, or Mini-LED TVs that are based on LCD technology but feature many more local dimming zones to enhance the picture on screen. LG's higher-end TVs this year all feature its newest Alpha 9 Gen 4 AI processor that comes with better deep learning capabilities. LG said the new chip is able to optimise picture quality according to the amount of light in each scene and also the specific genre users are watching. It can also adjust the picture according to the amount of ambient light in the room, and helps to ensure better content upscaling, for example when watching regular HD content on a 4K screen.
LG's 2021 TVs will also come with the updated webOS 6.0, which provides more focus on content discovery and personal recommendations and faster access to apps.
LG said that "select TV series, models and sizes" are being rolled out to retailers globally now, but we might have to wait a few days before we find out exactly which ones will go on sale first.
Here's our review of the LG 48-inch CX OLED TV that was launched last year: