LG Electronics to launch QNED Mini-LED TVs at CES 2021
By Mike Wheatley
- 30 December 2020
LG Electronics has revealed it's going to launch its first ever Mini-LED TVs at the Consumer Electronics Show next month.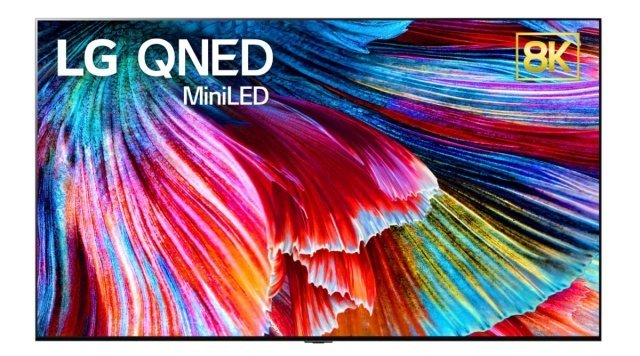 The Korean company is best known for its excellent OLED TVs, but Mini-LED is said by many to be superior in some aspects as it allows for better control over the screen's brightness. And certainly, it's much better than plain old LCD.
The company is calling its new Mini-LED TV the LG QNED Mini LED TV, and says it enables "a giant leap forward" when it comes to LCD TV picture quality. Mini-LED is essentially just a more advanced version of LCD TVs that offer full-array local dimming using LEDs that serve as the backlight behind the screen. Premium LCD TVs usually have hundreds of LEDs that can be controlled in zones, with each zone dimmed as appropriate for darker scenes to enable better black levels and contrast.
Mini-LED uses much smaller LEDs, and lots more of them, to provide greater control over these zones, enabling much superior contrast to the most advanced LCD TVs.
LG reckons that it has been able to squeeze almost 30,000 tiny LEDs onto its premium QNED model, in order to generate incredible peak brightness and a contrast ratio of 1,000,000:1, with 2,500 dimming zones. This also enables more dynamic HDR and better colour accuracy over LCD, the company said. There's good news for gamers too, as LG says the new QNED sets will support refresh rates of up to 120Hz.
The QNED name might be quite confusing, but it's fairly logical with the Q referring to the quantum dot colours used in the display, and the N likely standing for LG's NanoCell branding.
The only current Mini-LED TVs available to buy right now are TCL's 8 Series and 6 Series TVs. The 8-Series offers 25,000 LEDs in 1,000 control zones, while the more affordable 6 Series comes with much less.
Still, LG has been careful to note that its OLED TVs still offer the best overall picture quality, probably a wise move considering that its arch-rival in the premium TV market, Samsung Electronics, is also planning to launch its first Mini-LED TVs in 2021.
LG said it will announce 10 new 4K and 8K QNED TVs at CES 2021, with screen sizes going all the way up to 86-inches. We'll known more about their capabilities when CES, which is a fully digital event this year, kicks off on January 11.
"Our new QNED series is a premium home entertainment option that expands and improves the LCD TV space and gives consumers another terrific viewing choice," said Nam Ho-jun, senior vice president of R&D at LG's Home Entertainment Company. "These TVs deliver an experience that set them apart from other LCD TVs and speak to our commitment to innovation and pushing the standard forward."