Report: Samsung and LG Electronics to launch first MiniLED TVs
By Mike Wheatley
- 4 November 2020
A number of major TV brands, including Samsung Electronics and LG Electronics, are set to launch their first MiniLED television models in 2021.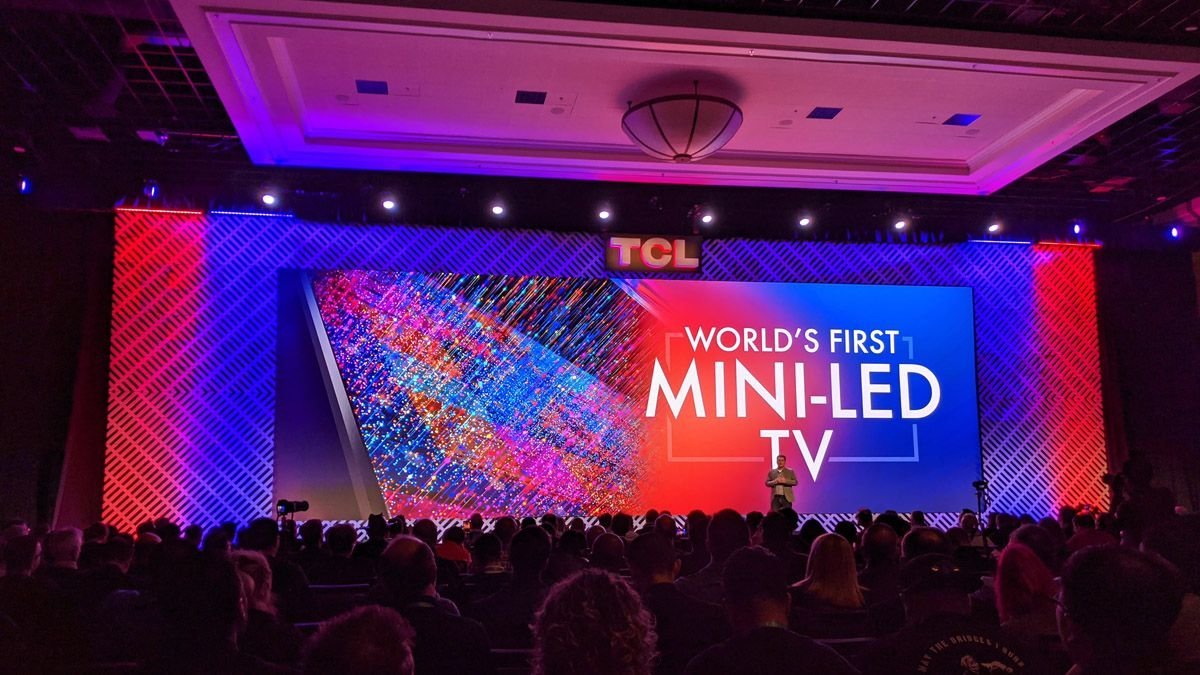 A report from TrendForce, which was picked up by South Korean news website The Elec, says that MiniLED is expected to become the premium segment for LCD TVs, which are still the most popular display technology in the TV market.
MiniLED is a more advanced kind of LCD panel that's able to deliver a wider contrast ratio and much deeper blacks, therefore ensuring more accurate images on screen.
Just as with regular LCD TVs, MiniLED TVs use a backlight for a light source. But the difference is that MiniLED backlights are much smaller than those used on regular LCD TVs, with tens of thousands being used instead of just tens of hundreds. The idea is that the more LEDs you use, the more control you get over local dimming, which in turn controls how bright or dim different parts of the screen can go. Theoretically then, MiniLED with its superior local dimming can produce images with more precise shading and colour reproduction.
Because MiniLED still uses a backlight, it can also reach a much higher peak brightness than OLED TVs are capable of. Moreover, because of the superior local dimming controls, it's relatively easy to achieve deeper blacks. But OLED is still superior in that regard, as LEDs cannot turn off as quickly as the self-emissive diodes used in OLED can.
MiniLED is also cheaper to manufacture than OLED, so there's a big price advantage too.
China's TCL was the first brand to bring MiniLED to market with premium models including its new 6-Series and 8-Series TVs that were launched this year.
With so many benefits of the technology, Samsung Electronics is said to be planning to launch its first ever QLED MiniLED TV next year. The Elec notes that Samsung has already built a MiniLED and package supply chain in the shape of Seoul Viosys and PlayNitride in Taiwan.
TrendForce estimates that Samsung will account for just over 2 million MiniLED TV shipments from a total of 4.4 million next year. It said Samsung's MiniLED TVs will come in 4K resolution and will be sold in 55-inch, 65-inch, 75-inch and 85-inch sizes, offering a contrast ratio of 1,000,000:1 and around 8,000 to 8,300 MiniLED chips used for the backlight.
Not to be outdone, LG Electronics will also ship its first MiniLED TVs next year as part of its NanoCell LCD range. TrendForce's report says LG will ship both 4K and 8K MiniLED TVs, though it is unlikely to be as aggressive as Samsung as it's more focused on OLED and has already planned to step up production of that technology at its new fab in Guangzhou, China.
Chinese brands Konka and Skyworth are also planning to launch their first MiniLED TV models next year, and TCL is believed to have more in the pipeline too, TrendForce's report said.
Analysts are still undecided on the long-term future of MiniLED however, with many saying the technology is simply a stopover before moving on to superior display technologies such as OLED, QD-OLED and MicroLED. QD-OLED is an emerging technology being pushed by Samsung Display that merges the Quantum Dots used in its QLED displays with OLED, while MicroLED is another kind of self-emissive display tech that uses non-organic LEDs instead of organic light emitting diodes, and promises higher brightness and longer lifespans than OLED.