LG Electronics redesigns WebOS 6.0 for its 2021 TVs
By Mike Wheatley
- 9 January 2021
LG Electronics has given its webOS 6.0 smart TV platform a pretty radical facelift with a full-screen homescreen view that replaces the traditional bottom bar.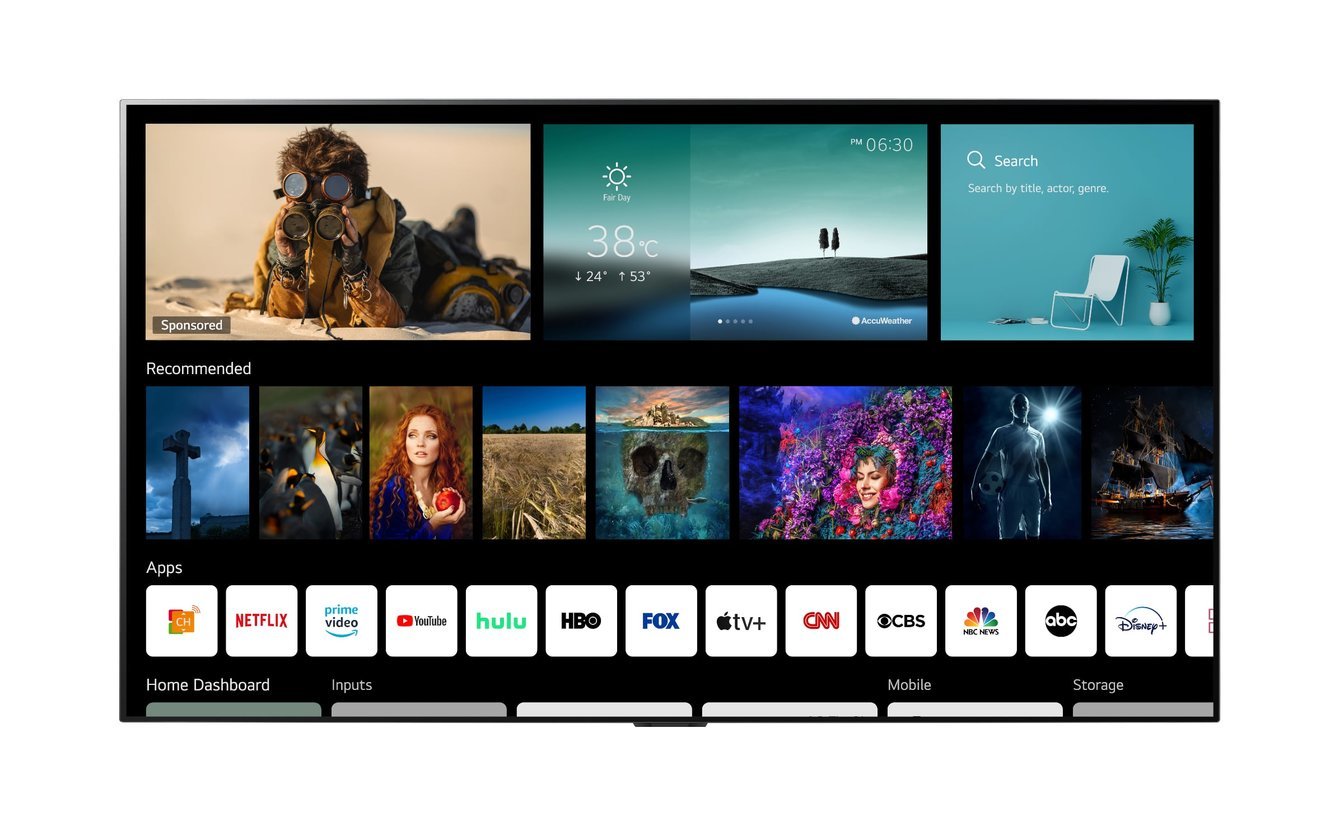 LG's webOS platform has been around since 2014 and it has always stood out from other TV platforms with its bottom bar that contains all of the app icons and shortcuts to various content. But the company is doing away with this design in webOS 6.0, in what it says is its most significant update so far.
"The latest version of our user-friendly open TV platform webOS 6.0 represents the most significant update since we first introduced webOS in 2014," said Park Hyoung-sei, president of LG HE Company. "With the new edition of webOS, LG is demonstrating its commitment of offering services, products and technologies that respond to the needs and wants of our valued customers."
The "New Home" as LG likes to call it does away with the bottom bar in favour of a full-screen view, and this is where you'll find all of your apps, sponsored and highlighted content as well as widgets for the weather and so on. LG said the idea is to make it faster for users to access their most popular apps and view recommendations based on their viewing history. One thing that isn't yet clear is how fast and smooth the new UI is. The webOS platform has long been praised for its speed so it will be interesting to see if the new version remains as slick.
LG's webOS 6.0 also comes with a new Magic Remote that incorporates a built-in microphone capable of handing "new voice commands" for Amazon Alexa and Google Assistant. The remote also comes with dedicated buttons for Amazon Prime, Disney+ and Netflix.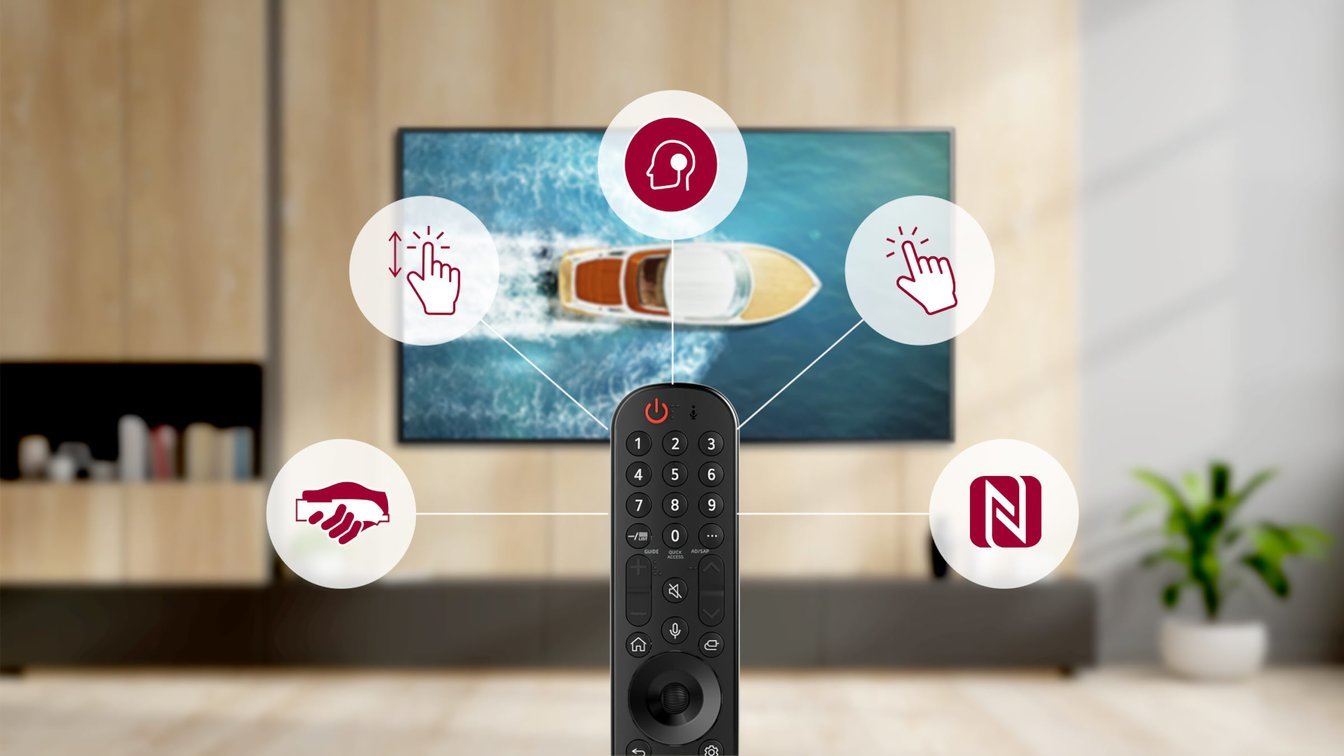 As well, the new Magic Remote has an interesting Magic Tap feature that makes it possible to share content to an NFC-compatible smartphone with a single tap of the button. You'll need to link your smartphone to the TV first, of course. The Magic Explorer button meanwhile replaces Magic Link and provides what LG says is "informative content related to what's showing on screen" so users can learn more about the actors, locations and items of interest in the movie or show they're watching.
Finally, there's a Next Picks content recommendation feature that suggests new movies and shows you might like to watch as soon as whatever you're watching has finished. LG said this works with all streaming apps and also any connected set-top box.
LG said webOS 6.0 will appear on all of its 2021 OLED and LCD TVs, including its new QNED models, but didn't say anything about upgrading its previous smart TV models to the new version. If LG's previous form is anything to go by, that is unlikely to happen.