LG announces its 2021 OLED TVs with advanced gaming features
By Mike Wheatley
- 12 January 2021
LG Electronics has taken the wraps off of its next generation of high end TVs at the Consumer Electronics Show, and once again the company is all about its OLED display technology.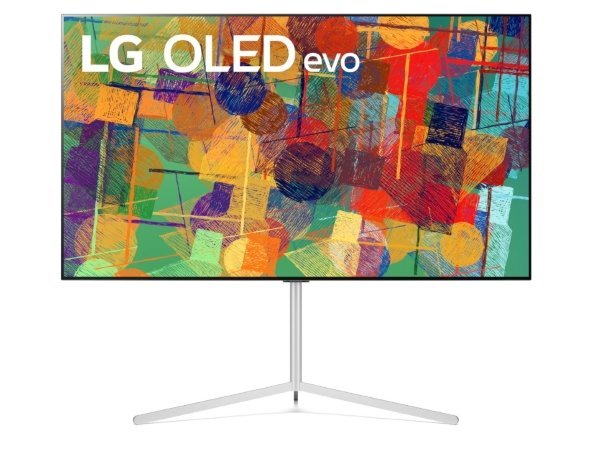 The new OLED TVs include the high-end LG G1 and C1 series, which come in several different sizes and have more gaming features than just about any other TV available. There's also a new 8K model, the LG Signature Z1 series, which comes in 77-inch and 88-inch sizes and is likely to be extremely expensive.
The new C1 series OLED TVs, which are likely to be more affordable for the average buyer, come in a choice of 48-, 55-, 65- and 77-inch sizes, just like last year's comparable models.
LG is also renewing its customary step-down TV lineup, the LG B1 series, which sits just above its previously announced LG QNED Mini-LED TVs.
The LG G1 series is the flagship for this year's range as these are the only models that will feature the company's new OLED evo panel, which is its most advanced OLED panel yet. LG said the 2021 LG OLED evo panels feature a new luminous element that promises to deliver higher brightness and more clarity, detail and punch to the onscreen images.
The LG G1 TVs are designed to be wall-mounted, but the company has announced that it's selling a separate three-legged Gallery stand that adds a bit of home décor elegance to its high-end OLED range.
The LG G1 and C1 OLEDs are fitted with the company's new Gen 4 Alpha (a9) processor that adds some scene detection smarts. There's also an Object Enhancement capability, and both new features work together to identify the most important visual elements in each frame, then adjust brightness where necessary to create an image that's better exposed.
LG hasn't said so, but we imagine that the step-down B1 OLEDs will come with last year's Gen 3 processor that was fitted in 2020's high-end OLED models.
The sound system deserves a quick mention too, with new capabilities such as Auto Volume Leveling, which helps to ensure the sound levels remain the same when changing between different audio sources, and virtualised multi-dimensional 5.1.2 channel effects.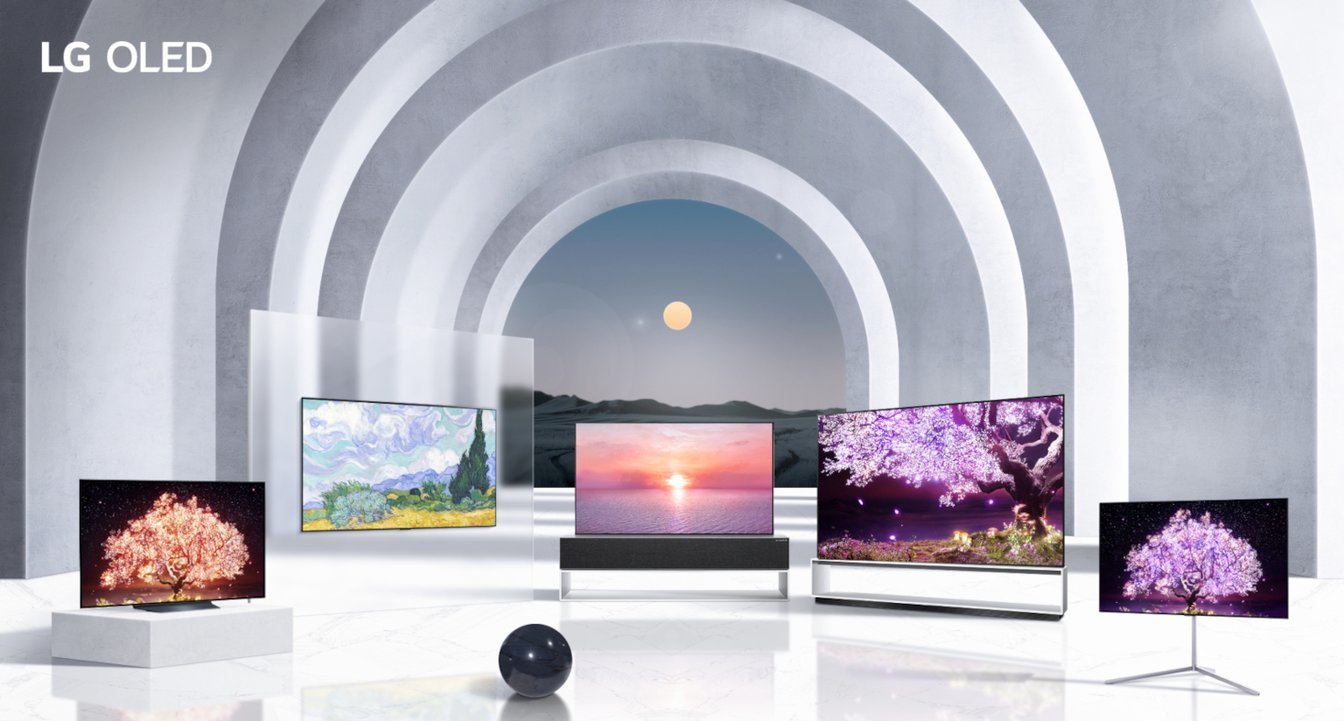 Another area where LG's 2021 OLED TVs really deliver is with gaming. The company said it has partnered with both Xbox, Nvidia and AMD to ensure that its G1, C1, Z1 and B1 ranges are compatible with G-Sync and FreeSync for anti-tearing, stuttering and juddering. There are also HDMI 2.1 features like variable refresh rate and auto low latency mode thrown in. In addition, LG said its TVs will be the first in the world to come preinstalled with the Google Stadia gaming app.
LG said users will be able to tinker through all of these gaming features via its new Game Optimiser menu, with settings that allow them to adjust motion smoothing, input delay, blue light reduction, fine-tuning of light levels, AI sound mode, low latency controls and game genre.
As we reported earlier, all of LG's smart TVs this year will run the updated webOS 6.0 platform that comes with a major useability facelift.
Interestingly, although LG Electronics has specifically stated that its smallest OLED TV will be a 48-inch model, LG Display has actually introduced a smaller 42-inch panel that will be offered to other TV manufacturers. It's not clear which TV brands, if any, will actually sell a 42-inch OLED TV this year, but assuming that one is unveiled in the not too distant future, it will likely be a compelling option for TV buyers on a budget, or those who want a small but high quality second screen to go in their kitchen or bedroom, perhaps.
LG Display is also shipping a new 83-inch OLED panel that will appear in Sony's high-end Bravia XR TV range.
Sitting beneath LG's OLED TVs are its new QNED Mini-LED TVs that marry its NanoCell LCD technology with quantum dots and mini LEDs for more precise backlight control. There will also be some regular LG LCD TVs for those looking for something in the budget range.