Sony announces its 2021 TVs with Bravia CORE streaming service
By Mike Wheatley
- 8 January 2021
Sony has announced its 2021 OLED and LCD TV lineup with premium models featuring a more advanced, "cognitive" picture processor and a new video streaming service that provides access to hundreds of Sony Pictures Entertainment films.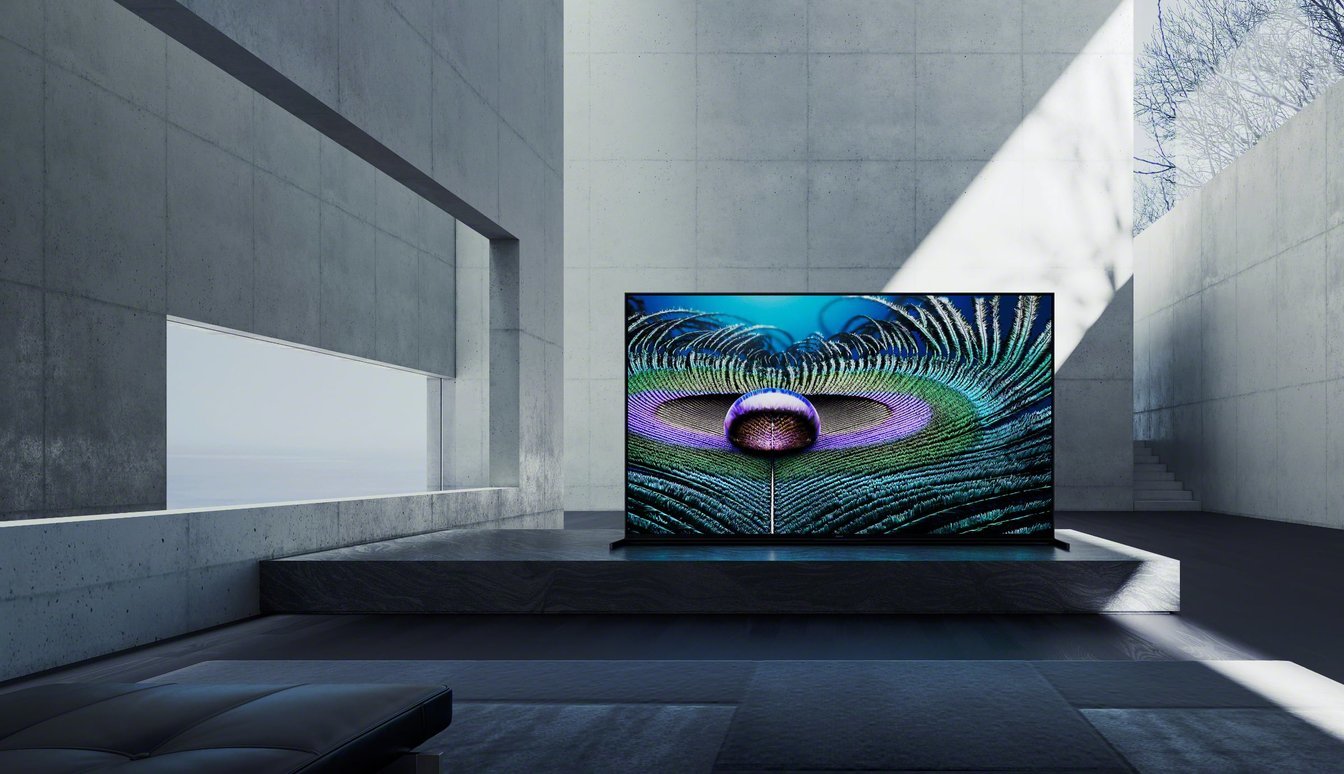 Sony's new picture processor is called the Cognitive Processor XR, and it replaces last year's Picture Processor X1. The company said it will power its new fleet of Bravia XR TVs, including its flagship 8K Master Series Sony Z9J LCD TV (pictured, above), which will be available in 75-inch and 85-inch sizes, and its two OLED series TVs, the Sony A90J Master Series (pictured below) and the Sony A80J OLED. The A90J will be available with LG Display's all-new 83-inch OLED panel, as well as 55-inch and 65-inch models. The A80J will come in 55-inch, 65-inch and 75-inch sizes.
Other models equipped with the new chip include Sony's premium 4K LCD TV, the Sony X95J, as well as the mid-range Sony X90J. Both of those TVs sport full array local dimming that leads to improved contrast and higher brightness, but they lack the Mini-LED backlights that Samsung Electronics and LG Electronics are using in their new LCD TVs.
Sony said the Cognitive Processor XR adds a layer of "cognitive intelligence" to its proprietary artificial intelligence algorithms. Essentially, it helps the TVs to understand the source content in a more human way, Sony said, making it possible to come up with more effective picture and sound enhancements.
More specifically what it does is it detects and enhances the focal point of the on-screen action by examining key elements in the source material, such as the colour, contrast, depth, detail and texture, in multiple zones. That information is then cross-analysed with metadata within and between each frame, in a similar way to how the human brain functions. The net effect is that Sony can increase brightness in the right parts of the picture and make the contrast appear more realistic.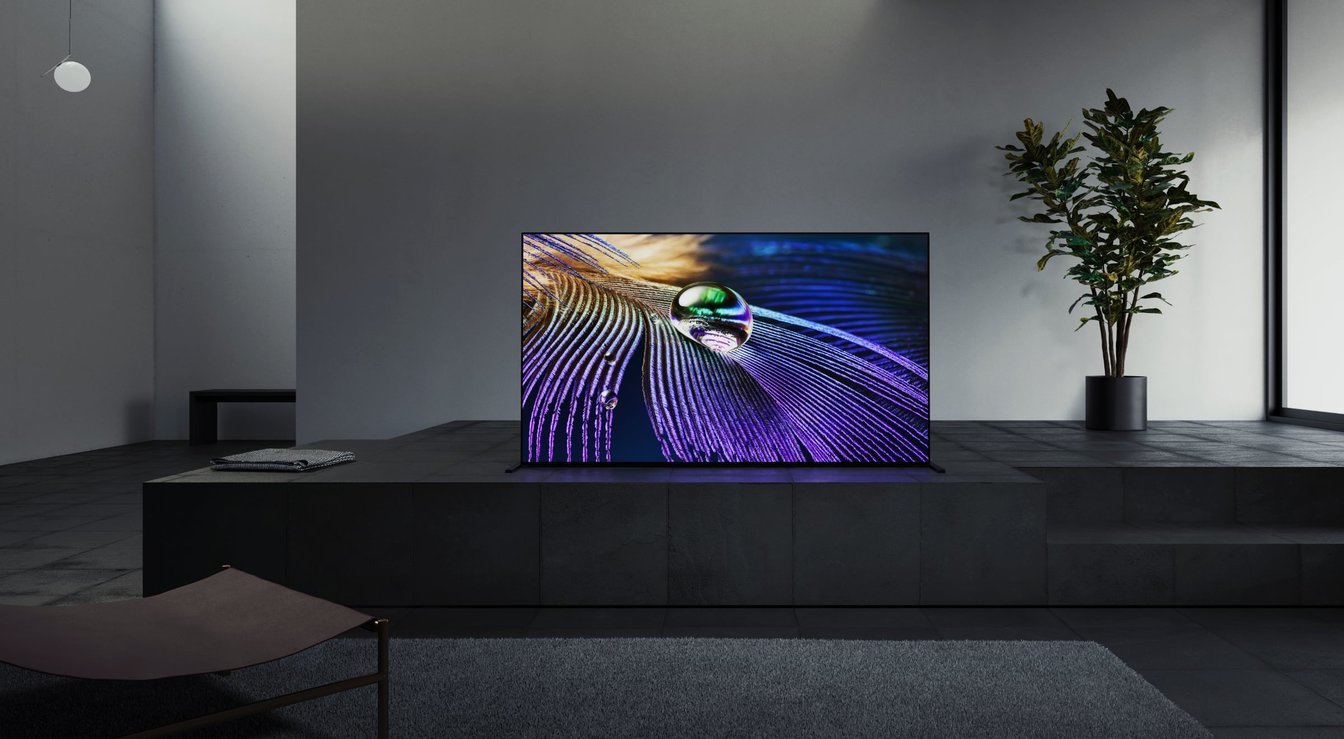 The sound experience gets a boost too, with a new dimension added to Sony's sound-from-picture design. Sony said its 3D surround Upscaling technology makes use of the new actuators and frame tweeters that sit at the top of the panel to create a virtual 5.1.2 channel experience from any 5.1 or 2 channel audio signal. Moreover the size of the built-in speakers has been increased, and the actuators have been redesigned to deliver better performance and creating a more immersive soundstage, Sony said.
Moving on, another interesting change from last year's Sony lineup has to do with the Android TV interface. It has been given a big makeover with the new Google TV UI that appeared on Google's new Chromecast dongle device late last year. Sony said its TVs will be the first in the world to feature the new skin.
On the aesthetics front, Sony is sticking with its traditional single slate design, with most of this year's models featuring a three-way stand that ensures stability with both wide and central-positioned feet, while the soundbar leaves a bit of room at the bottom of the panel for another speaker, if desired.
For those with smaller budgets, Sony has a few more affordable LCD TVs powered by last year's Pictures Processor X1. They include the Sony X85J and the Sony X80J, which come in various sizes and feature the Google TV skin plus many other benenfits such as the low lag HDMI 2.1 features demanded by the next-generation Playstation 5 and Xbox Series X consoles.
As for Sony's new streaming service, this promises to be quite a gift. It's called Bravia CORE video and it will be exclusive to the upper end Bravia XR TVs, delivering what Sony promises to be the highest bitrate of any streaming service currently available.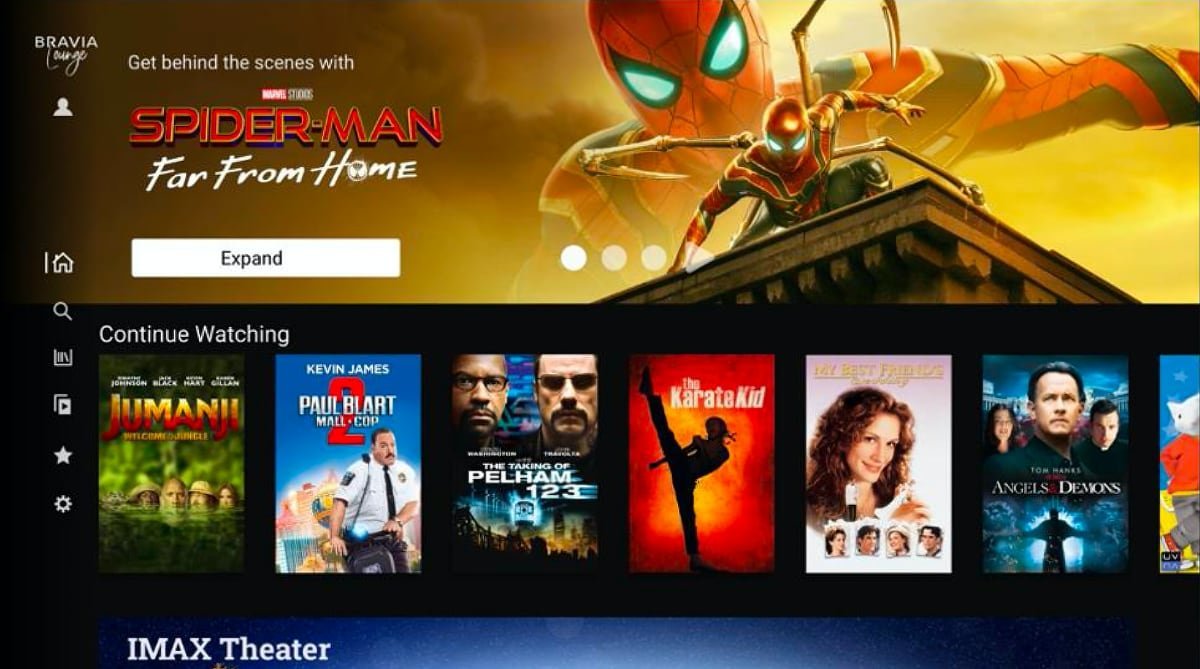 Bravia CORE will serve the latest blockbusters from Sony Pictures Entertainment and also hundreds of the company's classics in 4K Blu-ray-like HDR quality at up to 80 Mbps. That's big news because it raises the bar for video streaming quality so long as you have a fast enough internet connection.
For comparison, Netflix streams 4K video in HDR at up to 17.2 Mbps, depending on the scene, while Apple TV+ goes a bit faster with content that exceeds 40 Mb/s video bitrate during certain scenes.
"Bravia Core is the first in the industry to feature Pure Stream technology, achieving near lossless UHD BD equivalent quality with streaming up to 80 Mbps," Sony said.
Sony said the newest titles can be purchased or redeemed via vouchers that come with the Sony TV consumers buy. Customers will also have access to an "Unlimited Streaming" section with more than 100 titles from Sony Pictures' catalogue, with more to come in future. Sony also Bravis CORE will provide the largest library of IMAX Enhanced content, with more than 50 titles at launch.
The Bravia CORE service will launch in more than 50 countries this year, including North America and most of Europe, with the exception of Italy. Sony added that the service will evolve over time and is "ready for the future" which could mean it's planning to add some 8K content to its library at a later date.
Sony hasn't yet said anything about pricing or availabilty, but we expect to see more of its new TVs, including its new Crystal LED displays, at the virtual Consumer Electronics Show next week.