Samsung Electronics has taken the wraps off of its 2021 TV range, and its new models feature some advanced display technology that most consumers will not have laid eyes on before.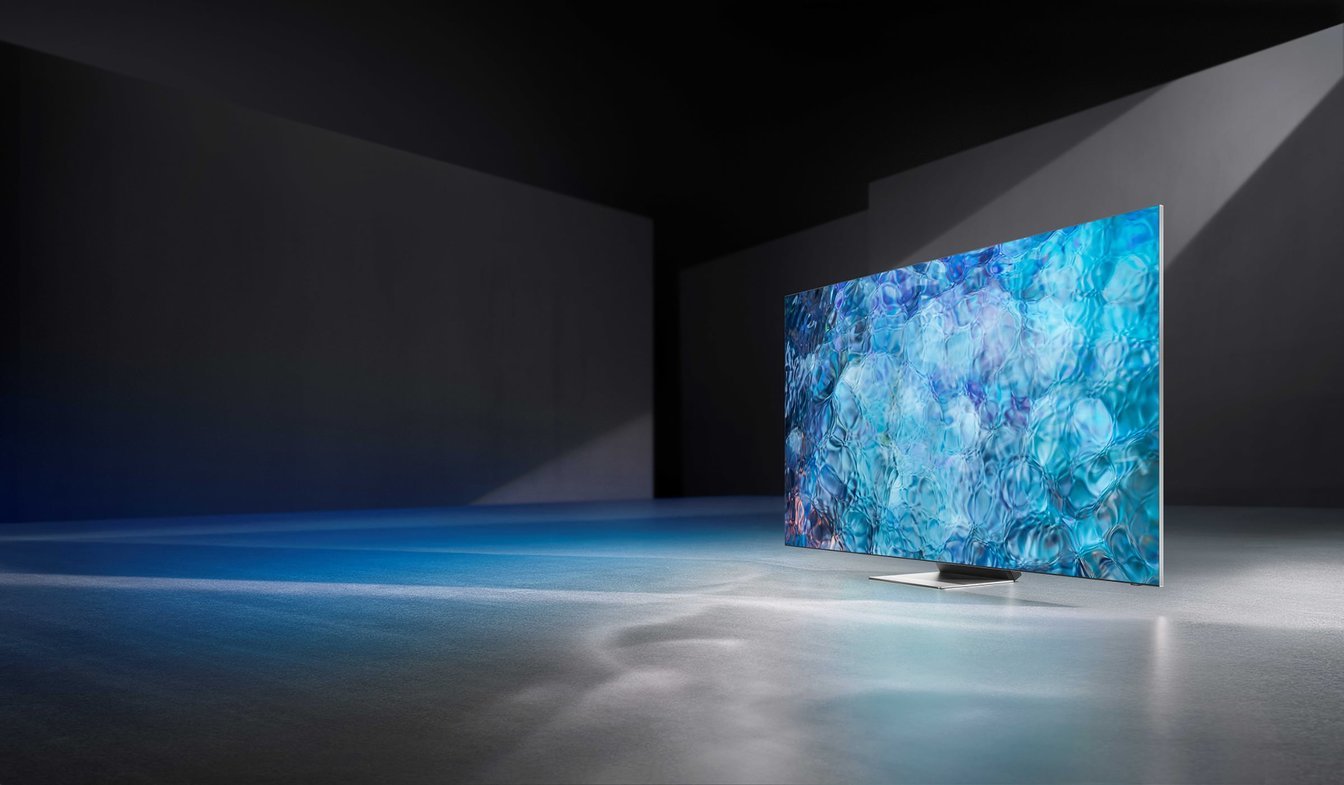 This year's Samsung QLED TV range incorporates a new technology known as Mini-LED, which refers to the use of thousands of miniaturised LED backlights that deliver improved brightness and contrast.
Samsung is branding the technology as Neo QLED, and said it will be available in its new 8K QN900A (pictured) and QN90A LCD TVs, as well as its 4K QN90A, QN95A and QN85A models.
In a video presentation at this year's virtual 2021 Consumer Electronics Show, Samsung explains that traditional LEDs are quite bulky because they come with protective packaging and a light-guiding lens. But these have been done away with in its New LEDs. Moreover, the LEDs themselves are much smaller, which means many thousands of them can be fitted onto a display.
Samsung showed off the difference by comparing a petri dish that contains 100 traditional backlight LEDs with one that contains its New LEDS. One can clearly see the traditional LEDs inside the dish, they're big and fill it completely, whereas the New LEDs are so small they look more like grains of sand. Samsung reckons it has shrunk them to a fortieth of the size of traditional LEDs.
Samsung has also done away with the lens, replacing this with a "micro layer" that's able to guide the light through quantum dots, which provide the colour. This new design means no light leakage or blooming, Samsung says, and because the New LEDs are so small, many more of them can be used. Samsung said its Neo QLED TVs have ten-times greater density than the Q050TS, which was its premium 2020 QLED model. If that's true, it would mean the new TVs have 5,000 dimming zones, though Samsung didn't mention any specific number.
Mini-LED technology isn't new. TCL was the first brand to start selling Mini-LED TVs last year in its premium 8 Series and 6 Series models, but Samsung says that its New LEDs are the smallest and most precise available. LG Electronics, which is launching its Mini-LED-based QNED TVs, might beg to differ on that though.
Aside from the display tech, Samsung provided quite a glimpse into the new Neo QLED range's capabilities. They're powered by a new "Quantum Processor" that helps to attain more precise dimming, with a local power distribution function that sends more power to the brighter parts of the picture and less to the darker parts, to provide more brightness and deeper blacks. The TVs also incorporate a sensor within their frame that helps to adjust the brightness and contrast according to the ambient lighting conditions in the room.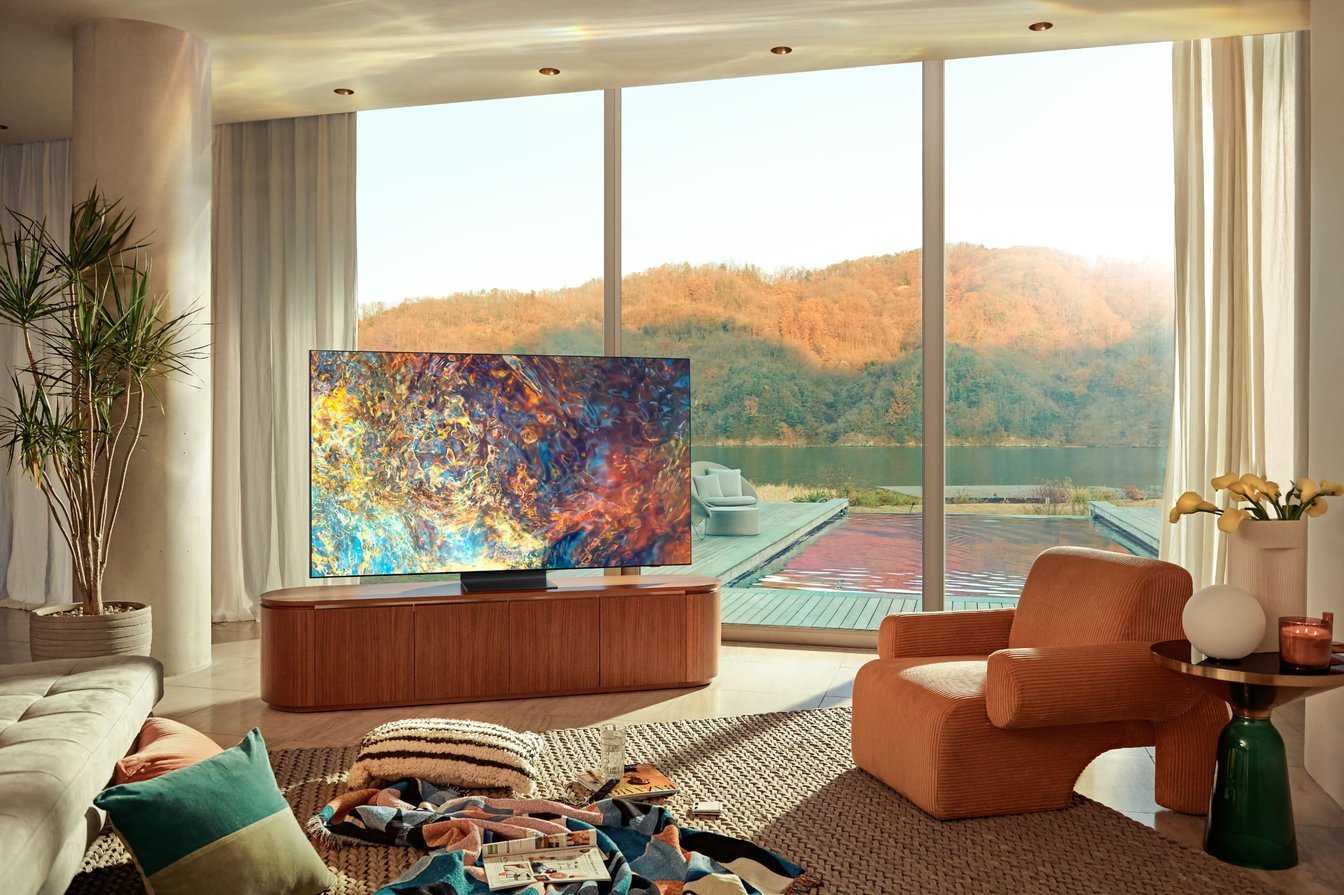 Samsung said its premium models, QN90A and above, sport its Ultra Viewing Angle technology, while the QN85A and above come with Anti-Reflective panels.
Samsung's entire Neo QLED range is impressively thin too, with the 8K models measuring just 15mm in depth, while the high end 4K models are just 25mm deep.
There's also an updated One Connect system that routes all of the TV's connections and power cable through a discrete processing box to keep things neat and tidy. That box is now much slimmer than before.
On the audio side, Samsung's Object-Tracking Sound tech is being expanded and there are now four versions. These include QTS Pro, which boasts speakers along the top, bottom and sides of the TV, and QTS Lite, which offers two physical speakers along with two virtual speakers for height.
The TVs take care of gamer's needs too, with Samsung saying they provide an input lag of just 9.8 milliseconds, support for 4K at 120Hz, Auto Low Latency Mode, Variable Refresh Rate and HGiG. The Neo QLED TVs can also switch between different aspect ratios such as 21:9 and 32:9, simulating the experience of a true gaming monitor, although you'll have to get used to the black bars at the top and bottom of the screen.
Accessibility is another big focus for Samsung this year, and its latest advances here include artificial intelligence features such as Caption Moving, Sign Language Zoom and Multi-Output Audio for people who are hard of hearing or suffer from poor vision.
MicroLED
Moving on from the Neo QLED range, Samsung is pushing its ultra-premium MicroLED technology to the fore as well. At CES it unveiled a new MicroLED model (below) that can be wall-mounted without the need for professional installers, with features that take advantage of its modular design.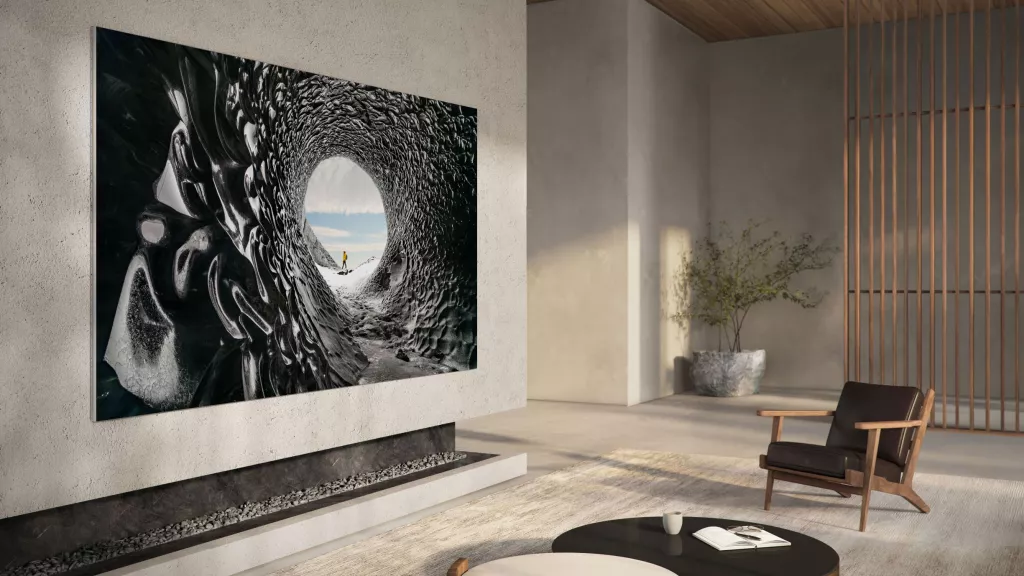 MicroLED is a more advanced display technology – not to be confused with Mini-LED – that uses microscopic, self-illuminating LEDs to deliver increased brightness control and contrast, resulting in a picture that many say is superior to OLED. It has other advantages too, such as no risk of image retention and a modular panel structure that makes it easier to create much larger screen sizes. One of Samsung's first MicroLED models came in at a whopping 292-inches for example.
This year Samsung is promoting what it says are consumer grade MicroLED TVs, with three smaller models that come in at 110-inches, 99-inches and 88-inches respectively.
One of the neatest tricks of Samsung's new MicroLED TVs is they come with a Multi View feature that enables the screen to be spit into four separate pictures. So the 110-inch model can be split into four separate 55-inch screens. It means that if you want to watch a couple of different channels, play games and also keep an eye on front door CCTV camera, you'll be able to do so. Each of the four sections have their own separate volume control too.
Samsung's MicroLED TVs sound impressive but they're likely to remain a luxury, niche model for some years to come. While Samsung hasn't announced any prices so far, each of the models is likely to be extremely expensive, with some reports suggesting they could cost in excess of £100,000.
The Frame
Samsung has also updated its wall mounted "The Frame" TV that resembles a picture frame and is designed to display works of art when not in use.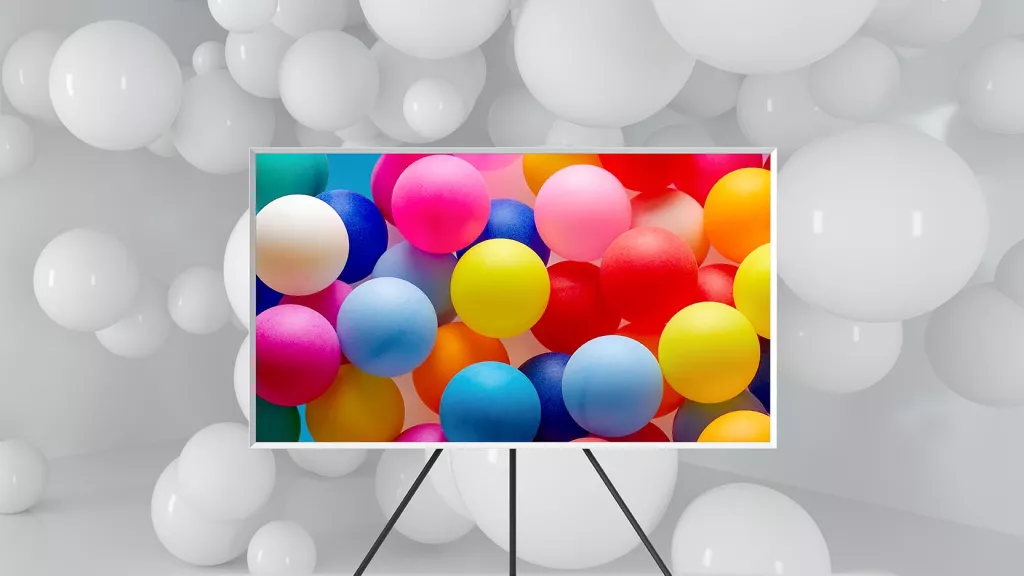 The 2021 The Frame has an even thinner body at just 24.9mm thick, almost half the depth of last year's 45.8mm model. In addition, Samsung said the 43-inch model can now be oriented in a portrait view if the user prefers it, so it can perhaps be mounted to fit with other paintings and photos on a wall. It won't be able to rotate on demand like the Samsung Sero, but if you're an avid TikTok user it might still be a good option.
Samsung hasn't yet revealed anything about pricing or availability for any of its 2021 models, and will most likely update us with these details in a few months time, once they're closer to being released.