Samsung's MicroLED TV will cost over 100K
By Mike Wheatley
- 18 December 2020
Samsung announced its first ever MicroLED TV designed for the home earlier this month, but it won't be for the average household as it will probably cost over £100,000 when it goes on sale in the U.K.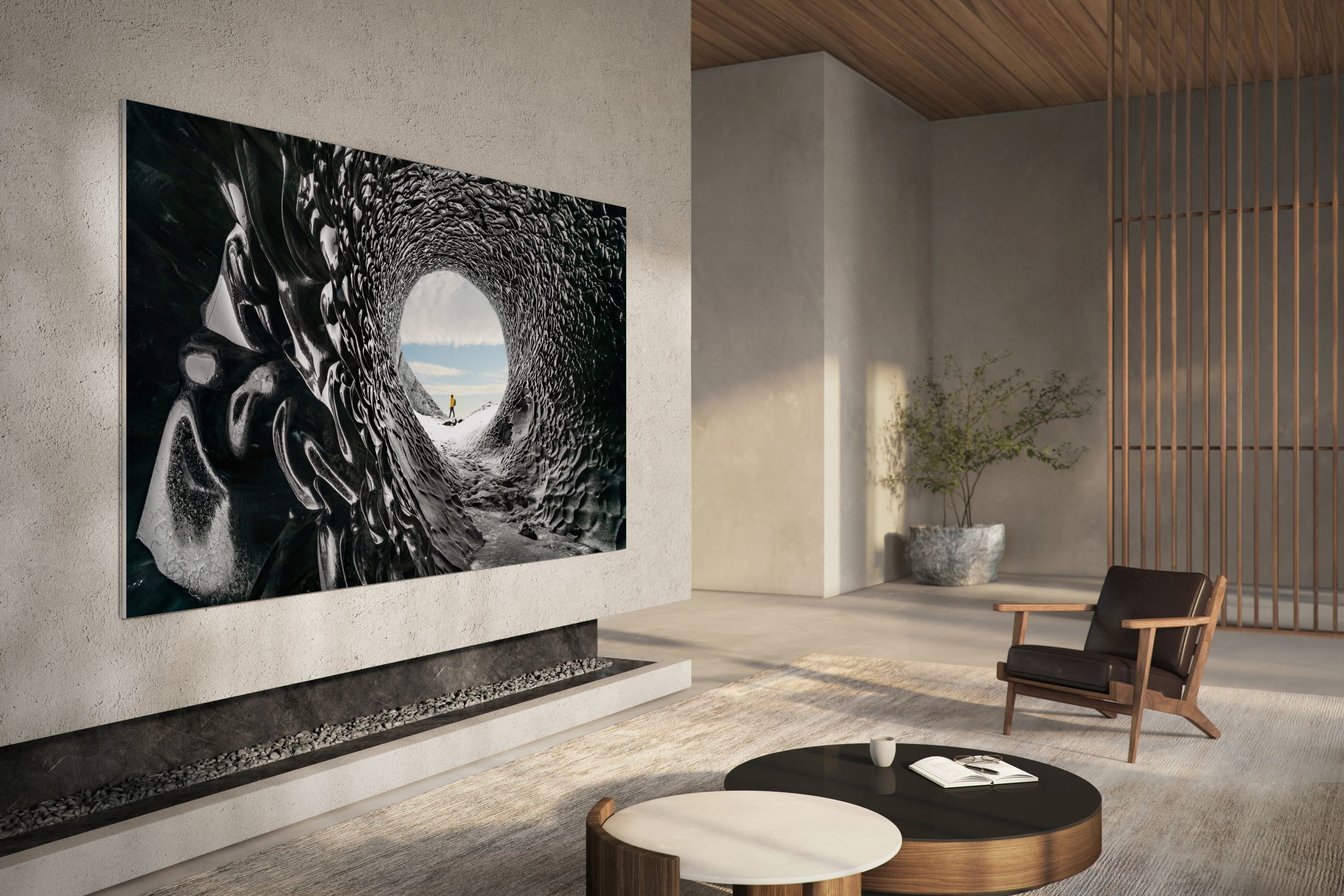 That's according to media reports in South Korea, which claim that Samung's MicroLED TV will cost 170 million won when it starts taking pre-orders later this month. That translates to the princely sum of £110,917 in our money.
When Samsung announced the launch of its MicroLED, it didn't reveal a price tag but it was expected that it wouldn't be cheap. That's because the technology is still brand new and in its infancy. MicroLED is made up of thousands of micrometre-sized LED lights that eliminate the need for a backlight and the colour filters used in traditional LCD displays. The LEDs are self-illuminating, which means they produce colour and light from their own pixel structure.
MicroLED promises to deliver a far superior picture to OLED or LCD as it can reproduce 100% of the DCI and Adobe RGB colour gamut, resulting in stunning, highly accurate colours and brightness. And because the LEDs have their own light source, it means they can also switch themselves off to create the perfect blacks and extremely realistic contrast that's come to define OLED TVs.
The only problem is that this technology doesn't come cheap, and Samsung admitted it was only able to start producing them at scale due to some recent innovations in its manufacturing process.
The Samsung MicroLED TV may cost more or less once it arrives in the U.K., but in any case the current ballpark figure makes it around 80% more expensive than LG Electronics' new Rollable OLED TV, another exotic new television design that's just as like to impress your buddies
Still, Samsung is promising that MicroLED costs will come down in future, though it hasn't said when the technology might become affordable to the average bloke in the street. That is likely to be several years from now, most experts say.
"What's more important now is how much value we can deliver to our customers," Choi Yong-hoon, VP of Samsung's Visual Display Business, told Korean media. "Prices are expected to fall dramatically once more players enter the market and we have a more robust market ecosystem."
It might not be too long before another company launches its first MicroLED TV to challenge Samsung in the high-end TV market. LG and Sony are both known to be exploring the technology, and have already announced MicroLED displays they say are designed for commercial and luxury installations.