Sony Now Shipping Its Modular, 16K-Capable MicroLED Display System
By Mike Wheatley
- 13 September 2019
Sony says it's finally ready to start taking orders on its long-awaited MicroLED-based modular display system that can support up to 16K resolution.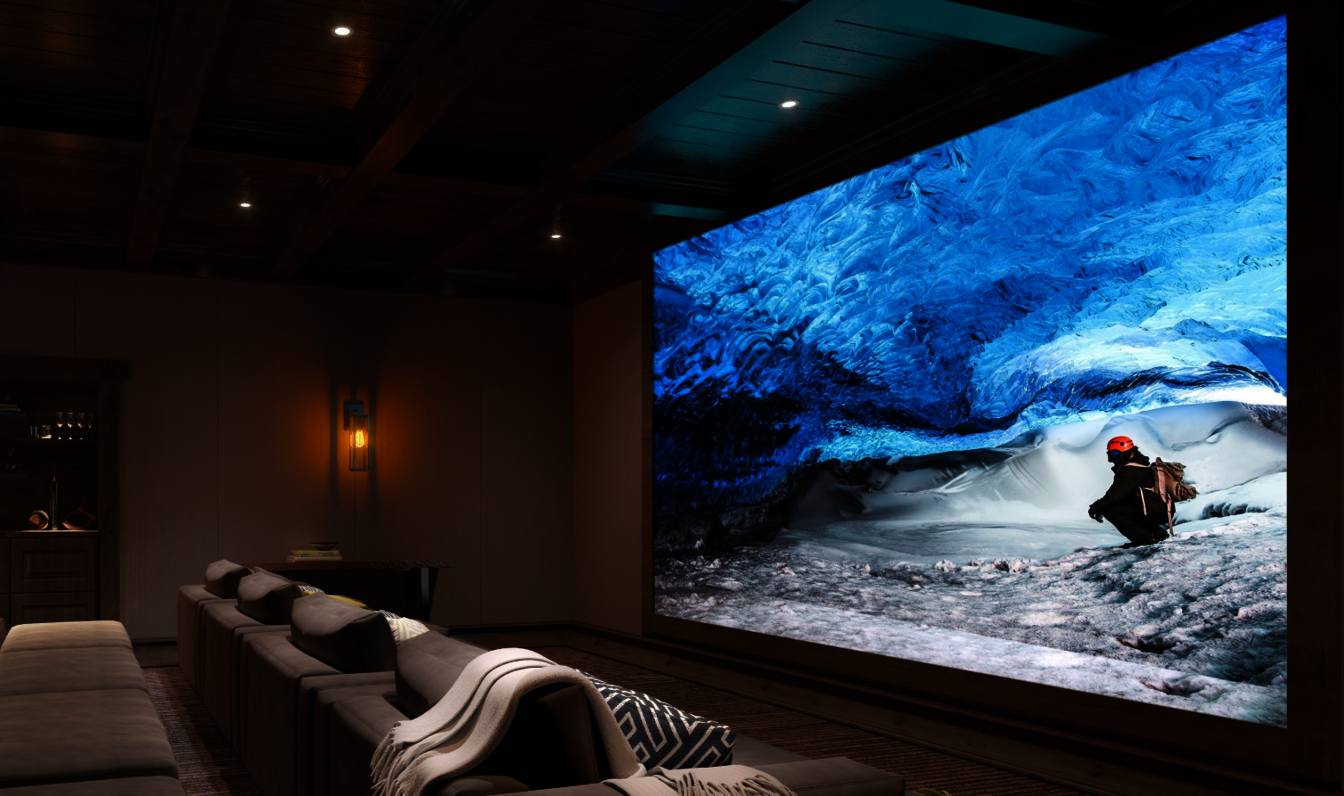 Sony said its Crystal LED display system is a modular screen that can be built to customer's exact specifications, delivering stunning pictures to the most enormous of spaces, but only if you have the money – and the room – to satisfy it.
MicroLED, like OLED, is an emissive display technology comprising millions of microscopic LEDs that emit their own light. This eliminates the need for a backlight, thereby making the technology much more power-efficient than traditional LCDs. MicroLED is also said to deliver superior brightness and contrast levels to OLED. It's also more durable, with a lifetime of up to 100,000 hours of use.
Perhaps the best thing about MicroLED though is its modular nature, which means it's possible to build displays in any shape or size. This also means it can support any resolution, up to 8K and beyond, as the pixel density can be maintained no matter how large the screen is. MicroLED can also deliver any kind of aspect ratio you want.
The Japanese firm has been showing off its Crystal LED display as a prototype at various events over the past year or so, but at the CEDIA Expo this week in Denver, it said the system is now available for home installations.
Sony's booth at the exhibition housed a 16 x 9 feet, 4K resolution example of the Crystal LED display, and the company said it will cost a whopping $877,000 (around £704,000) for anyone who wants to purchase one. The price, luckily - if that's the right word - includes a full installation and a five-year service contract. But buyers can opt to go much bigger if they desire.
Sony is in fact offering a range of size options, including an 8 x 4 foot, 110-inch Full HD version; a 32 x 18 foot, 440-inch 8K resolution beast; and even an incredible 63 x 18 foot, 790-inch 16K monster of a screen. Sony didn't say how much the latter version would cost to install, and we didn't dare to ask.
Sony's Crystal LED display is likely beyond the means of most HDTVTest readers, but that may not always be the case. An IHS Markit report in June said that while MicroLED is incredibly expensive now, the cost of the technology could fall by around five times its current price within the next 6 or 7 years. So there is hope that one day we might, at least, be able to dream about buying one...