Samsung's 110-inch 4K MicroLED TV to launch globally next year
By Mike Wheatley
- 10 December 2020
Samsung has taken its most advanced display technology and fitted it into a more traditional form factor with the announcement of its first 110-inch MicroLED TV.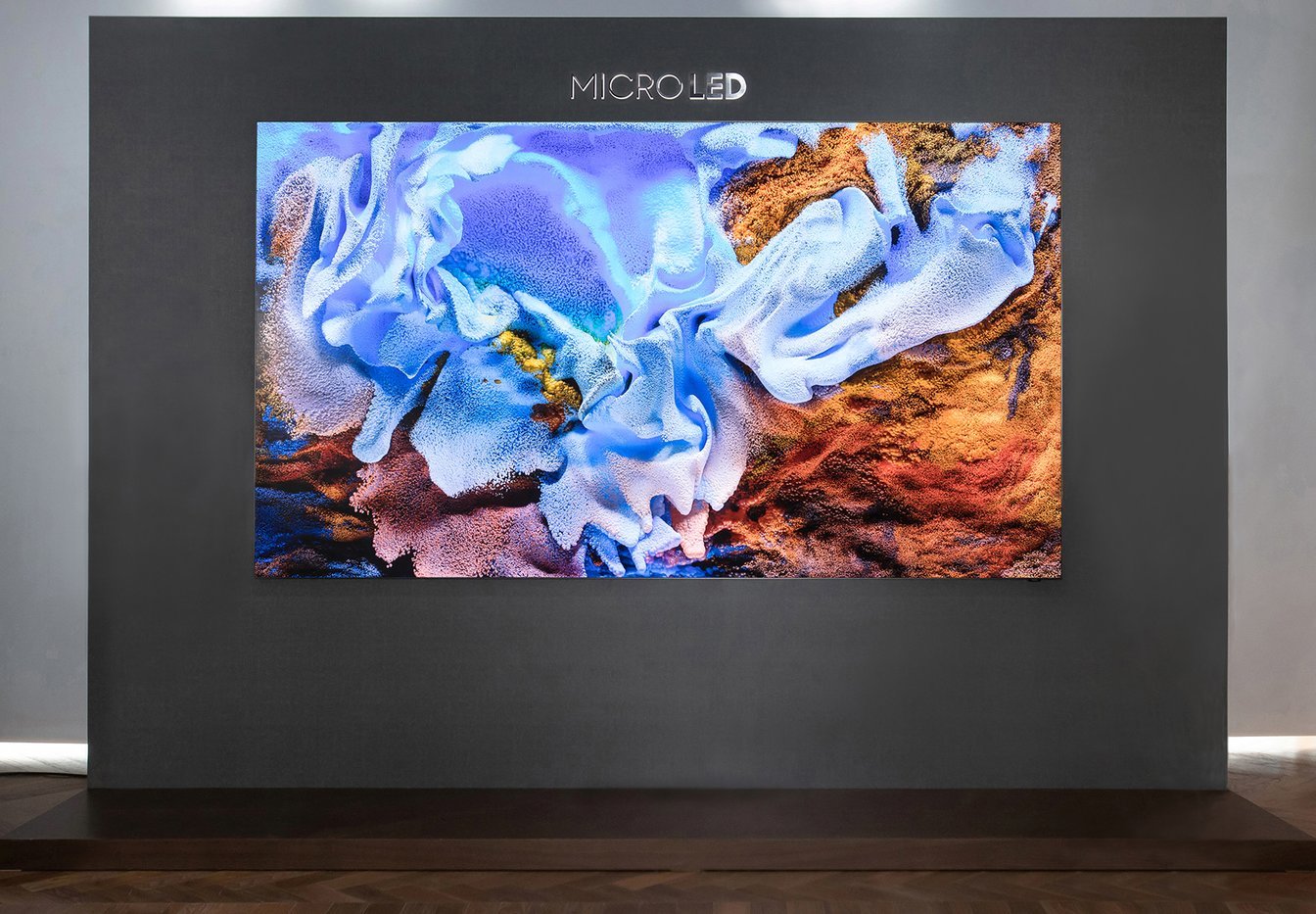 We've seen a few examples of Samsung's futuristic, modular MicroLED TVs, dubbed "The Wall" at consumer exhibition shows before. The original concept first appeared at the Consumer Electronics Show in 2018, and it was seen at the time as the next big advance in TV display technology.
Samsung hasn't yet said how much its new 110-inch MicroLED TV will cost, but it's likely that it will be far more expensive than any of its other 4K or 8K televisions on account of the self-emitting MicroLED pixels that promise to deliver a much superior picture. Viewers won't notice much of a bezel or border in the images either, as the TV has a 99.99% screen-to-body ratio.
The MicroLED display is made up of thousands of micrometre-sized LED lights that eliminate the need for a backlight and colour filters used in traditional LCD displays. The LEDs are self-illuminating, which means they produce colour and light from their own pixel structure. Due to this, Samsung says the MicroLED TV can reproduce 100% of the DCI and Adobe RGB colour gamut, resulting in stunning, highly accurate colours and brightness.
And because the LEDs have their own light source, it means they can also switch themselves off to create the perfect blacks and extremely realistic contrast that's come to define OLED TVs. The advantage though is that MicroLED is inorganic, which means the display should have a much longer lifetime with no threat of burn-in that can sometimes cause problems with OLED. Samsung reckons the TV has a lifetime of about 100,000 hours, equivalent to around a decade of viewing, before viewers will start seeing the image quality diminish.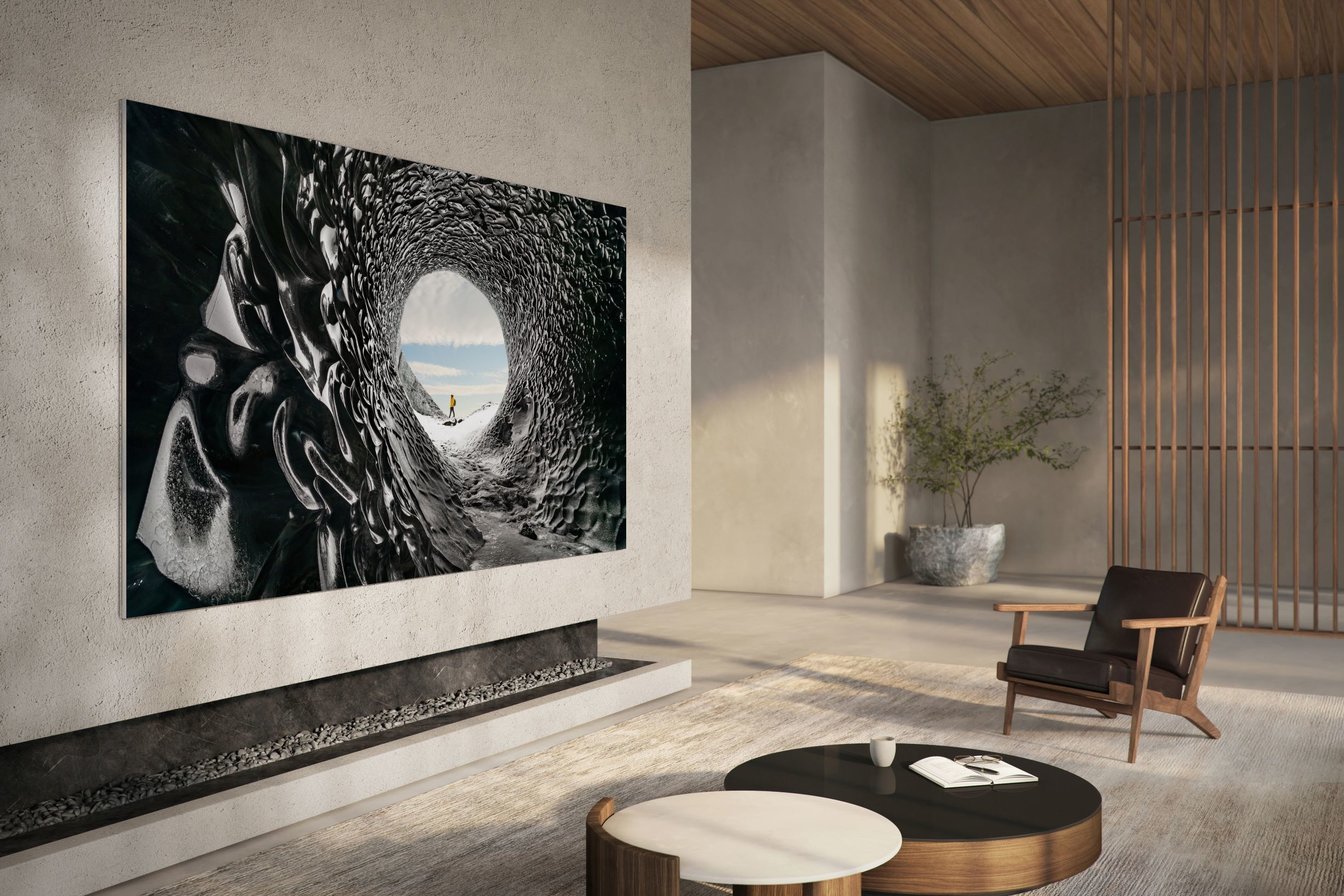 "Samsung MicroLED is going to redefine what premium at-home experiences mean for consumers around the world," Jonghee Han, President of Visual Display Business at Samsung Electronics, said in a statement.
Further, Samsung says it contains a "Majestic Sound System" built-in to the TV that's able to deliver "breathtaking 5.1 channel sound" with no external speaker. This system will be paired with Samsung's Object Tracking Sound Pro tech that matches audio with the exact source on the screen, making it appear as if any noise or dialogue is coming from a specific object or speaker. No doubt that's an effect that will be enhanced by the sheer size of the TV.
It's not clear at the moment if the 110-inch MicroLED TV has HDMI 2.1 ports and support for things like 120Hz 4K gaming, but it would be a shame if it didn't. Further details are likely to be revealed at the Consumer Electronic Show that takes place online in January. CES is where Samsung traditionally announces its full TV lineup for the year ahead.
One neat trick Samsung did mention though is the TV's ability to display content from up to four sources at once thanks to its "Multi View feature".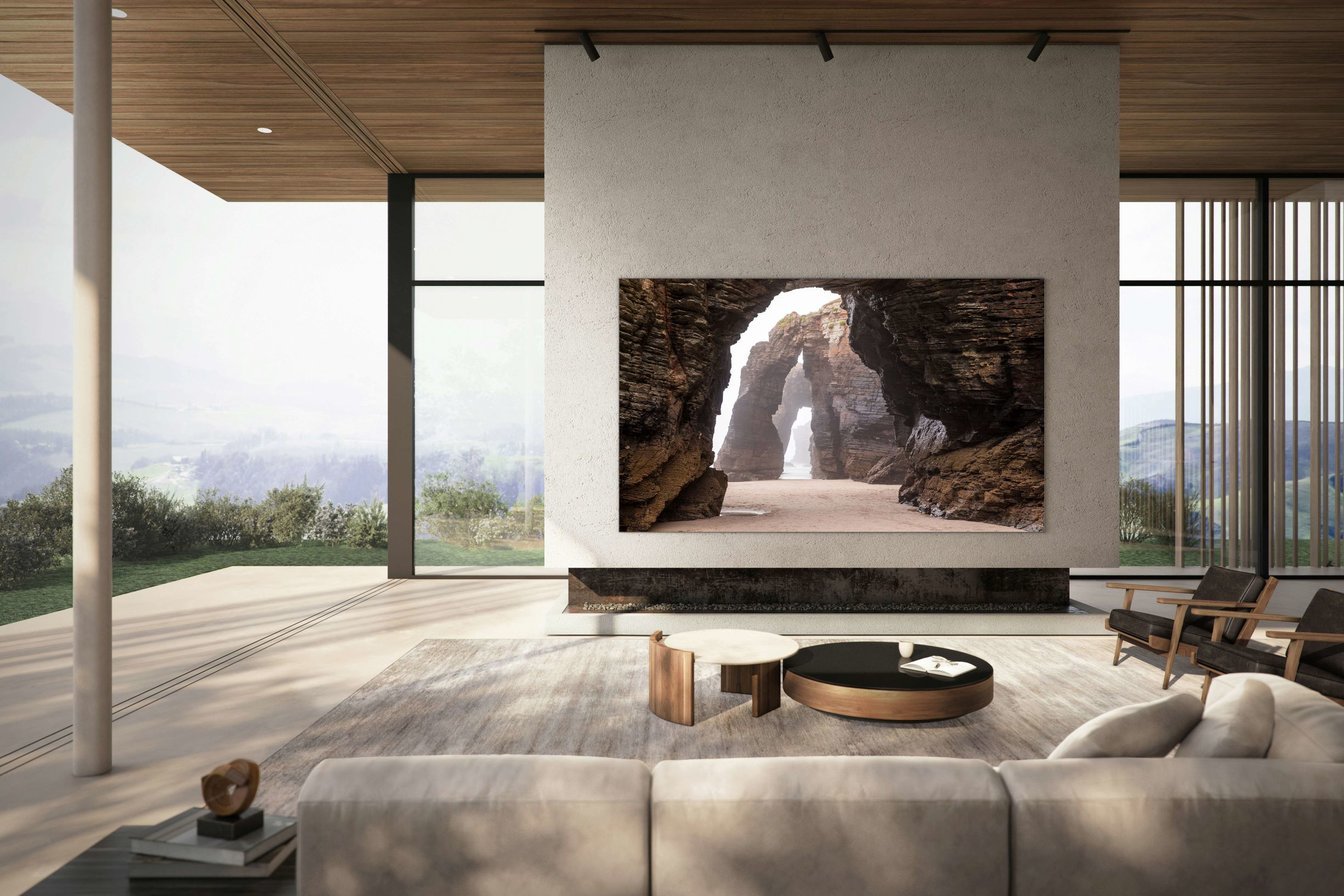 Samsung said it was only able to manufacture a 110-inch MicroLED TV thanks to recent innovations in its manufacturing process that were derived from its semiconductor business. It's not clear how Samsung managed to pull this off, but the company has plans to create smaller MicroLEDs at some point in the future, so it may not be too long before it launches one that the average consumer might be able to afford. We're hopeful anyway.
Samsung said its MicroLED TV is available to pre-order in South Korea now, and will launch globally in the first quarter of 2021.