LG Electronics' rollable Signature OLED R TV finally goes on sale
By Mike Wheatley
- 20 October 2020
You can now walk into a store in South Korea and get your hands on LG Electronics world-first rollable OLED TV, but you'll need to be extremely wealthy in order to do so.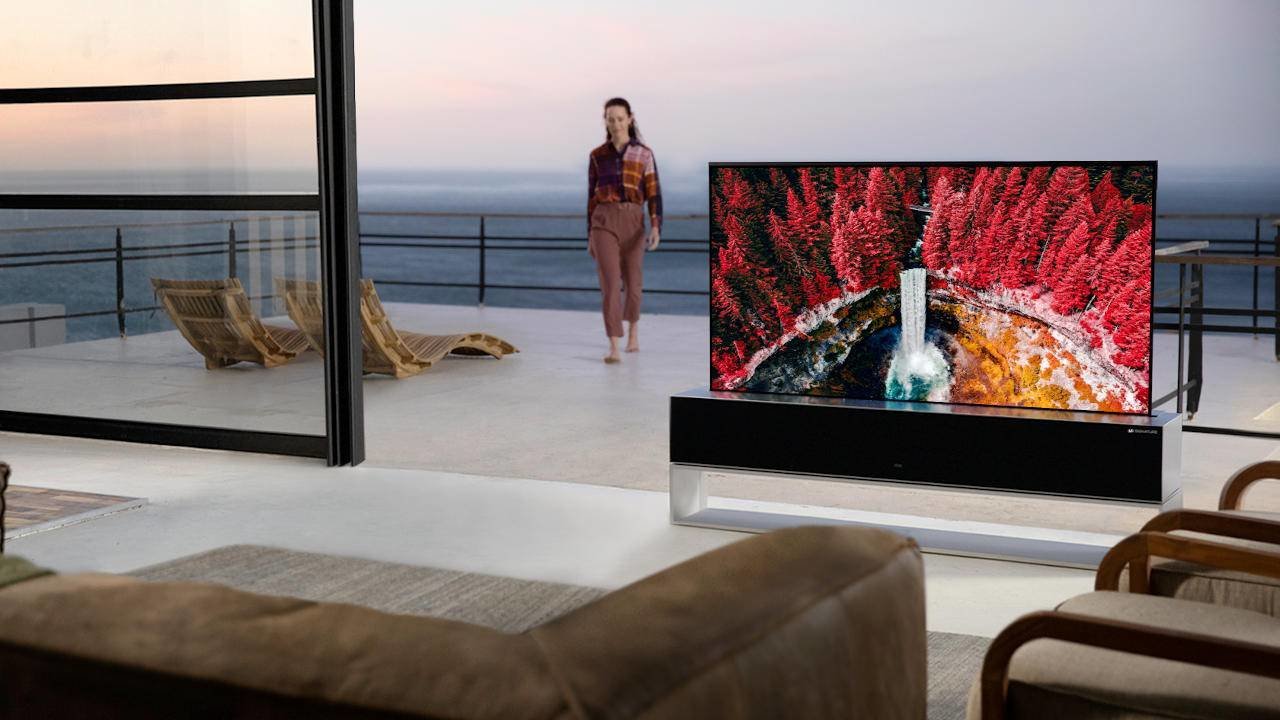 The 65-inch LG Signature OLED R has gone on sale in seven consumer electronics stores in South Korea, and its standout feature is a flexible panel that LG proudly boasts is "the most innovative development in television technology in decades".
The TV screen is able to retract partially or fully into its base, allowing it to adapt to different aspect ratios for different purposes, or hide itself away completely when not in use. The base itself has a transparent bottom with an opaque portion at the top where the screen gets hidden away.
We first saw the LG Signature OLED R television at the Consumer Electronics Show in 2019 and were impressed to say the least. The TV is the culmination of years of research LG has made into creating flexible OLED displays.
"LG's exquisite creation liberates users from the limitations of the wall, enabling owners to curate their living environment without having to permanently set aside space for a large, black screen that is only useful when turned on," the company said in a statement.
The company offers buyers in South Korea a choice of four colours for the wool speaker cover, and the option to personalise the aluminium base with an engraved message.
Interestingly LG doesn't say much about the TV's actual specs, except for a few high-end features that we've come to expect in premium TVs, such as self-lighting pixel technology and individual dimming controls. We'd imagine that it also supports HDR and is at the very least, 4K resolution.
One thing LG did talk about though is the price. The company said the LG Signature OLED R will cost a whopping 100 million Korean won, which translates to about £60,000 in our money. Hence the need to have quite a few quid lying around if you intend to actually buy one. There was no mention of when, or if, LG will release the TV in other countries.
The LG Signature OLED R has, perhaps not surprisingly for such an ambitious project, had a long and difficult road to market. LG first promised that it would go on sale towards the end of 2019, but repeated delays mean it's only just hitting the shops now.