Google enables better HDR controls on its latest Chromecast device
By Mike Wheatley
- 3 May 2021
Google has made its Chromecast with Google TV dongle a little bit better with an update that gives users more control over the picture HDR settings.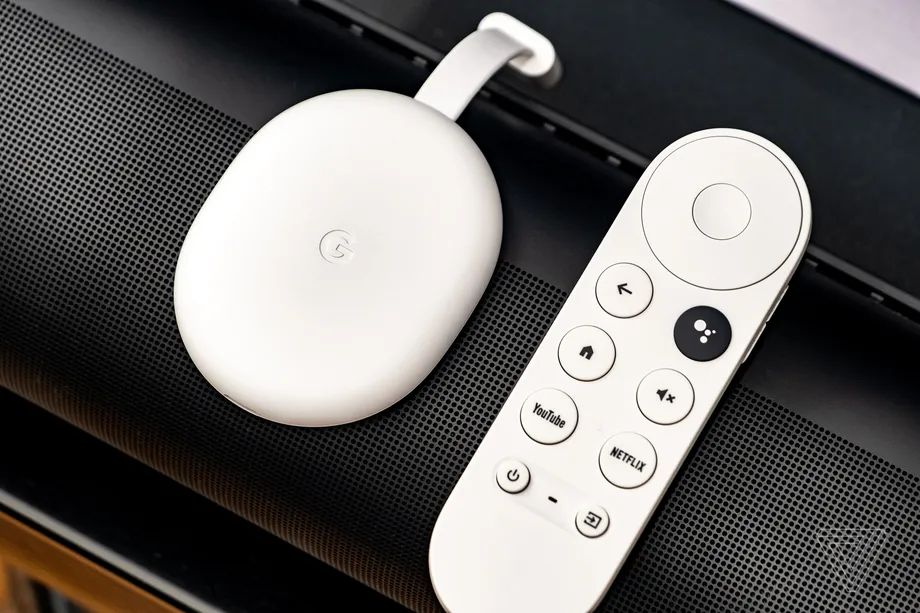 The update, which is being pushed out automatically, will enable new "advanced video controls" through a sub-menu within the settings. From there, users will be able to select their preferred HDR setting with choices of Dolby Vision, HDR or forced SDR.
The Chromecast with Google TV dongle was launched last year and already offers dynamic range matching, but that has a nasty habit of insisting on outputting HDR to any HDR-compatible TV that it's connected to. That's a problem for lower-end TVs that don't really have the hardware necessary to do HDR justice, even if they are supposed to be compatible. As such, the option to force SDR might achieve a better image for some types of content.
The update also makes it possible to switch between various picture resolutions at different refresh rates. So, for example, users can now choose from 4K at 60Hz, 50Hz, 30Hz, 25Hz and 24Hz, 1080p at 60Hz, 50Hz and 24Hz, 720p at 60Hz and 50Hz, 1080i at 60Hz and 50Hz, 576p at 560Hz or 480p at 670Hz, Google said. In most cases the Chromecast will automatically select the best setting anyway, but it's always nice to be able to have a fiddle with things.
Other improvements include reduced Bluetooth audio stuttering on certain applications, improved Wi-Fi performance on 5G and mesh networks, and the ability to configure HDMI-CEC to switch the TV on or off. The update also beefs up security, Google says.
Google is still yet to deliver on its recently promised support for HDR10+, an alternative premium HDR format that rivals the already supported Dolby Vision. It has also not yet delivered the ability to automatically match the frame rate of whatever content is being played, which is something Google has also promised to add.
In February, Google added better 4K support for some TVs and AV receivers together with enhancements for Dolby Atmos and Dolby Digital Plus passthrough content. One week later, Google made the Apple TV app available on Chromecast with Google TV, giving users access to content available from the Apple TV+ streaming service and a library of pay-as-you-go films and TV shows from the iTunes store.