Sony to sell larger versions of its new OLED and LED Bravia TVs
By Mike Wheatley
- 11 May 2021
Sony is catering to the demand for larger screen sizes in the U.K., saying it will make bigger models of its new Sony Bravia XR A90J OLED, X90J and X85J LED TVs available from next month.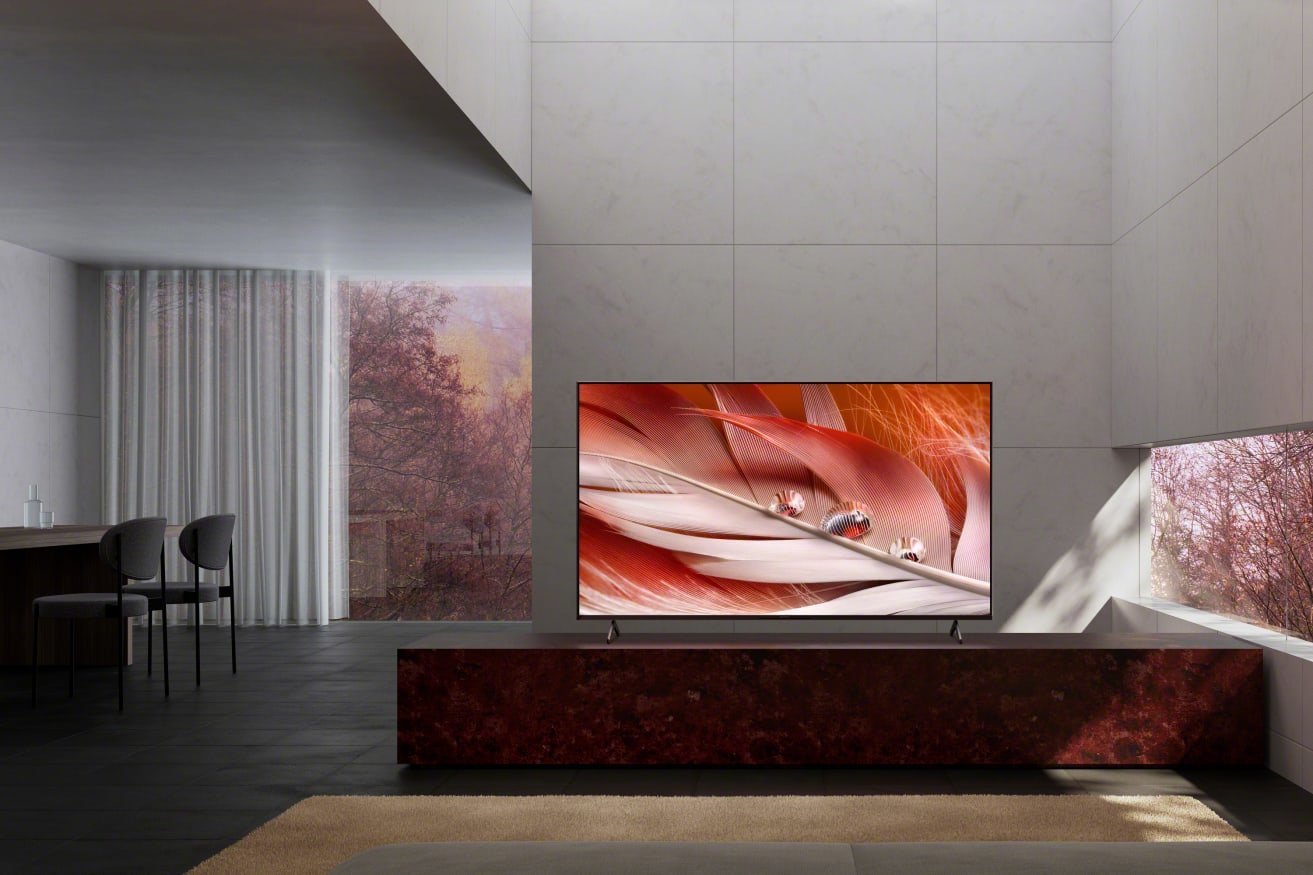 The Sony A90J is the company's flagship OLED TV this year and comes with an updated and brighter panel than previous OLED TVs, along with a new Cognitive Processor XR chip that goes beyond conventional AI, using deep learning to try and recreate how humans see and hear things.
The company had previously mentioned 55-inch and 65-inch versions of this model, but it now says buyers can opt for a bigger 83-inch version if they desire.
The brighter OLED panel is a big draw as it helps to address one of the most common criticisms of the technology, that it's unable to compete with LCD displays in terms of how bright the picture is. Besides the new panel, the Cognitive Processor XR will also help to make pictures even more accurate, thanks to its ability to divide the TV screen into numerous zones and detect the focal point of viewing for each seen, mirroring the way humans concentrate on specific areas of an image. It also cross-analyses elements such as the colour, contrast and detail simultaneously to ensure everything is perfectly synchronised. That's different to Sony's older AI processors, which analyse the image elements separately.
With regard to audio, the new chip is able to analyse sound position within the signal. This should ensure that every sound matches exactly what's happening on screen. The chip also helps upconvert audio signals to 3D surround sound, creating a more immersive experience overall.
The Sony A90J OLED also has Acoustic Surface Audio+ technology that vibrates display panel to produce sound directly from it, pairing this with actuators to ensure better sound positioning.
Meanwhile, the Sony X90J LED TV will be available next month in a 75-inch model, in addition to the previously announced 50-inch, 55-inch and 65-inch models, Sony said. That TV also boasts the Cognitive Processor XR chip with the same image and sound processing capabilities, though it uses Acoustic Multi Audio tech and sound signal processing to power its audio, as opposed to the Acoustic Surface Audio+ seen on the OLED model.
As for the Sony X85J LED TV, this is a midrange set that's powered by the older 4K HDR Processor X1 chip. But it's still a pretty decent model, equipped with a 100Hz native panel, 4K X-Reality Pro processing engine for upscaling regular HD or SD content, an X-Balanced speaker, Ambient Optimisation and a versatile 2-way stand for ease of placement. Sony said the X85J will have 75-inch and 85-inch options to choose from, in addition to smaller models that were previously announced.
All three of the above Sony televisions support Dolby Vision and Dolby Atmos and run the Android TV platform with the new Google TV skin, support voice controls through Amazon Alexa and Google Assistant, and are compatible with Apple AirPlay2 and HomeKit. They also come equipped with HDMI 2.1 ports that enable smooth and responsive gaming through features such as 4K at 120 frames per second, Variable Refresh Rate and Auto Low Latency Mode.
Buyers will also be able to access Sony's new Bravia Core video streaming service, which provides access to a selection of titles from Sony Pictures Entertainment's extensive library as well as IMAX Enhanced content.
Sony said the super-sized OLED and LED Bravia TVs will go on sale in the U.K. and Ireland in June, but it hasn't announced any prices yet. The company has however previously announced its U.S. prices, so that may serve as a guide as to what U.K. buyers can expect to pay.