Sony's flagship 2021 A90J OLED TV available to pre-order now
By Mike Wheatley
- 2 March 2021
Sony has announced the U.K. launch date of its newest flagship OLED TV, the Sony A90J, saying it will go on sale at the end of this month.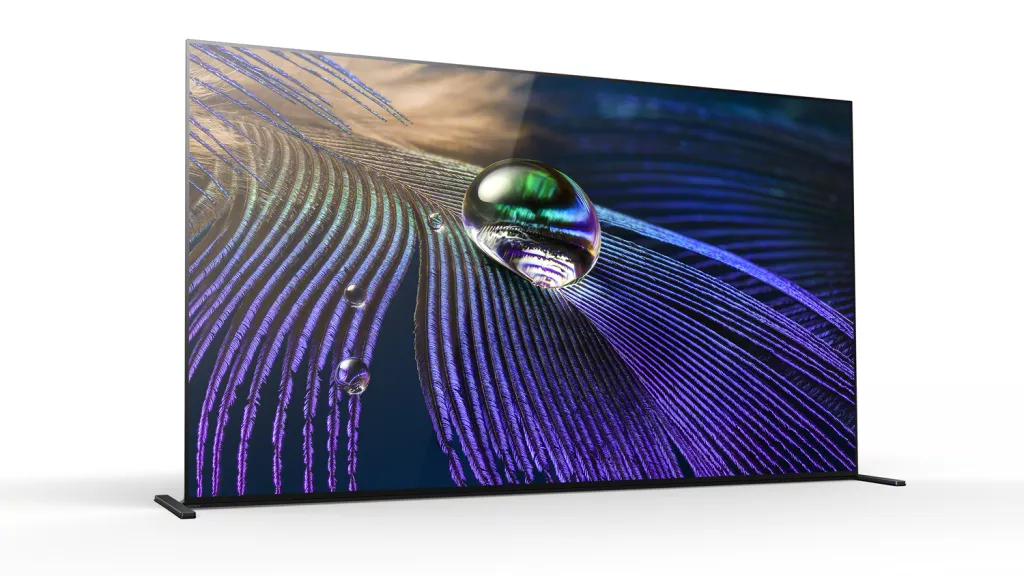 The new Sony A90J is fitted with a newer, brighter OLED panel that previous models and is powered by the company's latest Cognitive Processor XR. And for the first time, there will be a larger, 83-inch model, in addition to the 55-inch and 65-inch editions.
Perhaps the best news for consumers though is the price tag. The Sony A90J will be cheaper than last year's equivalent models, as the company passes on the lower costs of manufacturing OLED panels onto consumers.
Sony said buyers can expect to pay around £2,699 for the smaller 55-inch model, which works out to be around £300 less than the Sony A90G model from last year that it replaces. The 65-inch version meanwhile, will go on sale for £3,499, around £500 cheaper. As for the 83-inch model, this doesn't have an equivalent from last year but its £6999 price tag still looks very tempting.
The 55-inch and 65-inch Sony A90J models are available to pre-order now, with delivery expected by the end of March. Those interested in the 83-inch version will have to wait a while longer though as Sony said it will only arrive later this year.
The TV was one of the most impressive-looking new OLED models first spotted at the Consumer Electronics Show in January, when it was first announced by Sony. Besides the new panel, it boasts the XR Picture Processor that drives new cognitive processing technology that uses machine learning to identify and enhance the overall picture performance. In turn, this will boost the TV's peak brightness and help it reproduce more accurate colours, Sony says.
The Sony A90J is a 4K resolution HDR TV that supports Dolby Vision, HDR10 and HLG. It also comes with twin HDMI 2.1 inputs that support advanced gaming features such as 4K at 120Hz, Auto Low Latency Mode and Variable Refresh Rate. And it will run Google's new Google TV platform, based on Android TV.
On the audio side, Sony's latest OLED model integrates an updated version of the company's Acoustic Surface Audio+ technology that vibrates the panel to produce sound directly from it and uses actuators to ensure better sound positioning. It's also compatible with Dolby Atmos surround sound.
The TV looks pretty neat too, with a Seamless Edge Bezel design and a frame of just 0.77mm in the smaller two models. The 83-inch edition sports a Flush Surface Bezel design that's slightly more robust.
Sony said that everyone who buys the new A90J will also get a free, 24-month subscription to its new BRAVIA Core high bitrate streaming service and 10 free film credits.
The Sony A90J TV will go head-to-head with LG Electronics' new G1 OLED evo TV that was announced at CES and also comes in an 83-inch option.