LG teases its 2021 OLED TV lineup ahead of CES
By Mike Wheatley
- 11 January 2021
LG Electronics revealed the first details of its 2021 OLED TVs at the weekend, including a new "G1 OLED evo" model that comes with a next-generation panel.
South Korean news sites reported that the flagship model in LG's 2021 OLED lineup will be the new OLED evo TV, which comes with a more advanced OLED panel that emits light from more sophisticated wavelengths, resulting in a brighter screen with clearer picture quality. Nothing else is known about the new model except that it will be called the LG G1, and is the successor to last year's LG GX model, the Korean website EKN reported.
In addition, LG is expanding its repertoire panel sizes with the addition of a larger 83-inch OLED TV. This announcement was expected, as Japan's Sony, which also sells OLED TVs and sources its panels from LG Display, said last week that it will launch its first 83-inch OLED model later this year. Last year, LG went in the opposite direction with the launch of its smaller 48-inch OLED TV.
EKN said that seven of LG's 2021 OLED TV range will be larger than 70-inches, and that there will also be an 8K model called the Z1 that follows last year's LG ZX 8K OLED TV.
LG is also planning to unveil a new processor for its high-end TVs. The 4th generation Alpha 9 chip is said to incorporate deep learning algorithms that analyse one million image data points and 17 million sound data points. It also has upgraded graphics and data processing capabilities, EKN said.
The OLED TVs will also sport a redesigned floor stand: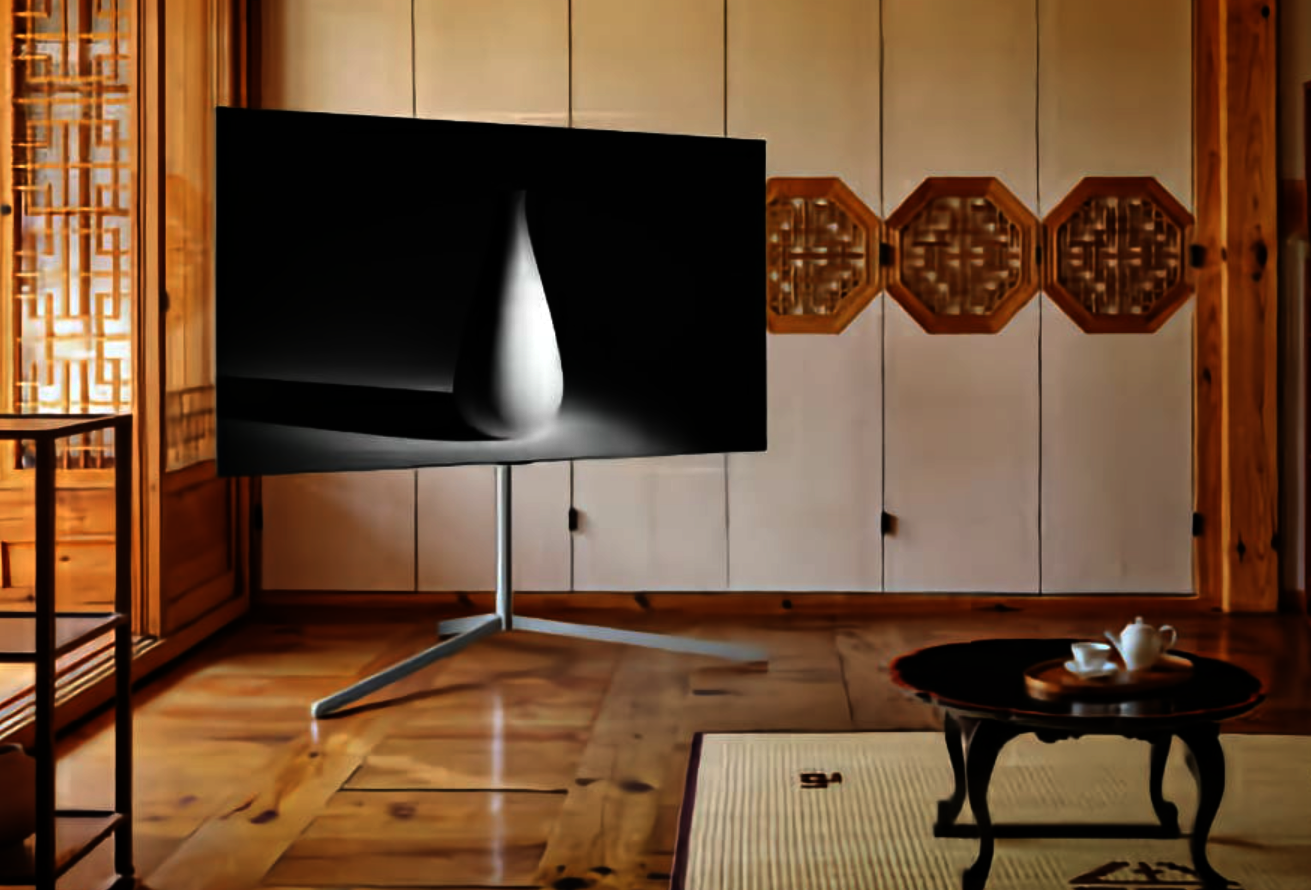 LG said in a release last week that all of its 2021 TVs will feature the new webOS 6.0 platform that comes with a redesigned, full screen homescreen. They will also have an updated Magic Remote that comes with new buttons that make it easier to share and explore content. Before that, LG announced its upcoming QNED TVs, which are LCD TVs made with new technology called Mini-LEDs that improve brightness and local dimming.
"We will further solidify our leadership in the premium TV market through a triangular path leading not only to self-luminous OLED, but also premium LCD TV, QNED, and NanoCell," Hyung-se Park, head of HE Business Division, LG Electronics, told South Korean media. "We believe this year will be the breakout year for the OLED TV market as its size is expected to be double from last year."
LG is expected to announce full details of its 2021 OLED TV lineup at the online Consumer Electronics Show this week.