Samsung 2021 The Wall is a 1,000-inch 8K MicroLED monster
By Mike Wheatley
- 20 July 2021
Samsung Electronics has really outdone itself this time with the global launch of a new and improved and monster-sized version of its The Wall MicroLED display.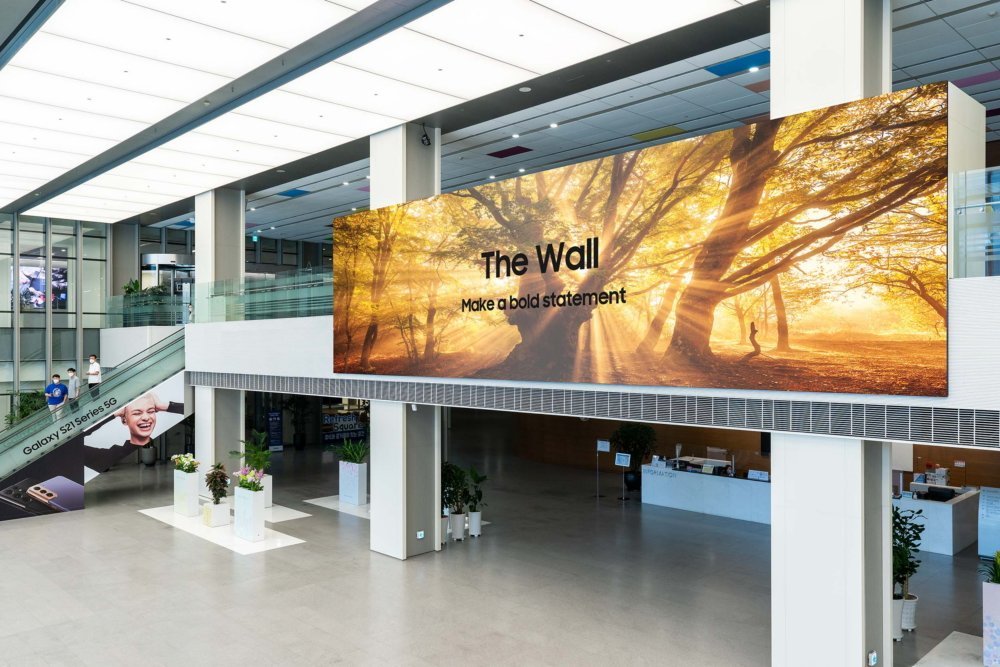 The 2021 version of The Wall is said to weigh in at over 1,000 inches, which will allow it to serve as a beautiful "expansive canvas" for businesses to showcase the highest-quality video to large audiences.
Samsung launched its first iteration of The Wall back in 2017 before following with a hefty 292-inch version in 2019 (see video below). The display is designed for commercial applications, such as advertising or perhaps serving as a large screen at business exhibitions. It's made from Samsung's most advanced display technology, MicroLED.
MicroLED is an emissive display technology that's made up of millions of microscopic LEDs that can emit their own light, similar to OLED. The lack of a backlight makes the technology much more power efficient, and also enables it to reproduce true blacks, just as OLED does. However, it has advantages in that it's brighter, more durable and in some ways can be more flexible than OLED.
On the durability front, Samsung claims a lifetime of 100,000 hours of use. That translates to 4,116 days of constant use, or around 11 and a half years of constant showtime. Impressive.
More impressive is the modular nature of MicroLED. The displays are constructed using modules that make it possible to build them in various different shapes. Samsung said the 2021 The Wall can be built to fit almost any surface, including concave, convex, ceilings, hanging and L-shapes. It can even be configured as a horizontal display in a 15,360 x 2,160 pixel arrangement with 16K resolution.
Samsung said the standard resolution of the 2021 The Wall is 8K in other display configurations, while the screen itself has a 120Hz refresh rate. The pixels are said to be 40% smaller than previous versions too, which means more pure black space between each pixel, improving contrast. The display also comes with Ultra Chroma technology that creates narrower wavelengths that lead to purer RGB colours compared to regular LEDs.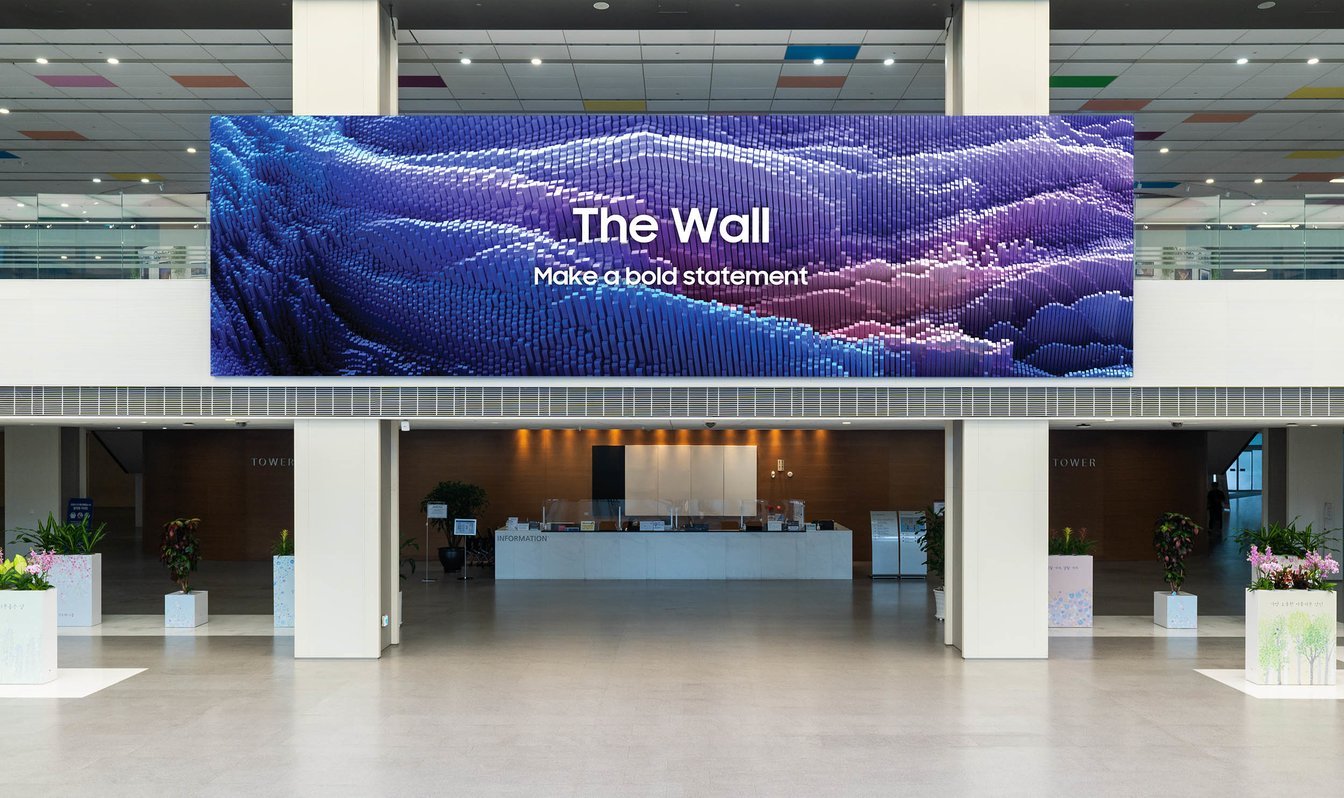 Other improvements include the new Black Seal Technology that ensures perfect uniformity across the screen. As for brightness, Samsung claims 1,600 nits.
Of course, the 2021 version of The Wall boasts the company's latest Micro AI Processor that has deep learning smarts that aim to optimise every frame of video, ensuring better contrast while removing noise from the image as it's upscaled to 8K resolution. The new version is also supposedly easier to install, thanks to the advent of new wireless docking connections.
While Samsung hasn't mentioned a price tag, you can bet your house that it will probably cost at least as much as your house to buy one. Samsung's 110-inch consumer MicroLED TV went on sale for $156,000 (around £114,000) in the U.S. in April and we certainly don't expect this iteration to be any more affordable.
"The 2021 The Wall is our most immersive and versatile display yet, giving businesses complete control to create their dream environments," said Hyesung Ha, Senior Vice President of the Visual Display Business at Samsung.