Report: Samsung's 2022 TV lineup to consist of 8K Mini-LED and 4K OLED
By Mike Wheatley
- 10 December 2021
The makeup of Samsung Electronics' premium TV lineup for 2022 has been "revealed", with reports from Korean media saying it will consist of 8K Mini-LED, 4K OLED and 4K Mini-LED TVs.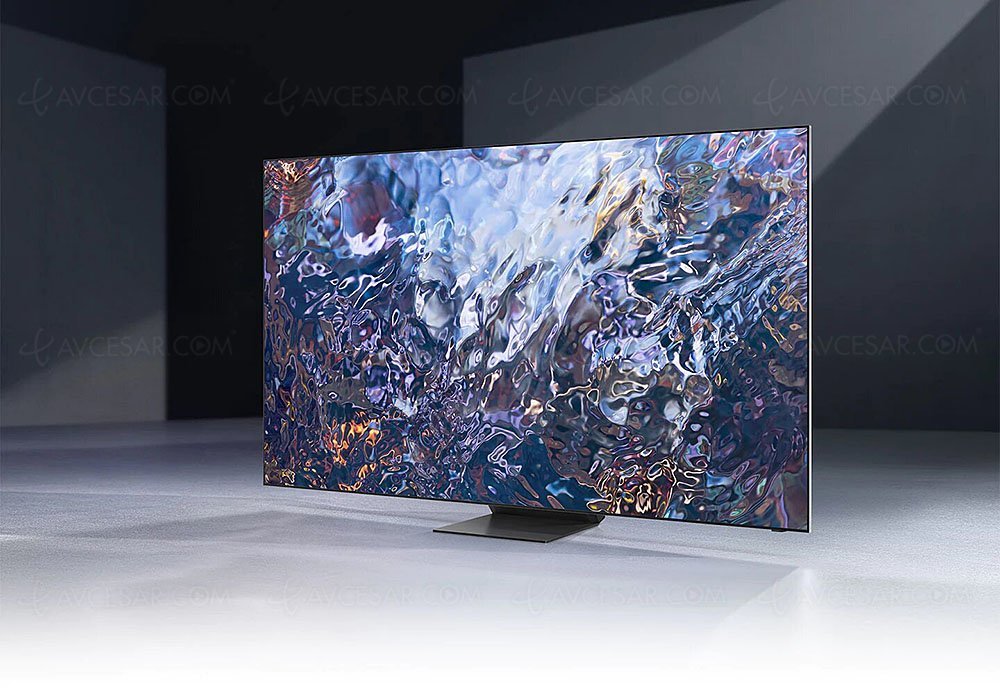 The company is also expected to launch new MicroLED TVs in 2022, though because they're so expensive they're considered to be more of a luxury item, and the company only expects to sell a few thousand at the most, The Elec reported.
Among Samsung's 2022 "consumer premium" TVs, the top tier models will be its 8K Neo QLED displays, which will carry the highest price tag. One step down will be Samsung's 4K OLED TVs, though there will likely be several different models and price tiers.
That's because Samsung's OLED TVs will consist of around 500,000 QD-OLED models, whose displays are being made by Samsung Display, and 1.5 million regular White-OLED TVs, with display panels sourced from LG Display.
QD-OLED is a newly developed display technology that combines the quantum dots on Samsung's QLED TVs with self-omitting OLED. Samsung Display uses a different manufacturing process, and claims the QD-OLED displays are brighter than panels made by LG Display.
It was previously reported that Samsung is in discussions to purchase two million OLED panels from LG Display, with the assumption being that the extra 500,000 will be held as stock.
The Elec's report added that Samsung is planning to buy OLED panels from LG Display for both 2022 and 2023, after which time its OLED TVs will exclusively use QD-OLED panels supplied by Samsung Display, though that is subject to change in case the WOLED TVs prove to be more popular.
It's assumed that Samsung Display will be able to ramp up production by 2024 to meet Samsung's demand for QD-OLED. At present it's only capable of manufacturing around one million QD-OLED panels per year. Given that Samsung Display also plans to sell the QD-OLED panels to Sony and perhaps some other brands, Samsung's move to embrace OLED means it has no choice but to rely on its rival LG Display for the time being.
Interesting, Samsung has reportedly chosen not to produce an 8K OLED TV this year, even though LG Display does supply 8K resolution OLED panels. That's because Samsung wants its 8K Neo QLED TVs to sit at the top of its 2022 TV lineup.
The Elec's report said Samsung's 4K Neo QLED TVs will sit beneath its OLED TVs in its 2022 lineup.
There are questions over Samsung's ability to meet its sales targets for 2022, however. There is a general perception among consumers that OLED panels are superior in terms of picture quality to Mini-LED. Moreover, the price of OLED has dropped in the past couple of years, meaning the technology is now just as affordable. So the danger for Samsung is that cheaper 4K OLED TVs could well outsell its Mini-LED TVs.
That could hurt Samsung, as it is also said to be planning to buy 4 million LCD panels from LG Display – five times as many as it purchased from the company this year. Samsung is doing so because Samsung Display is exiting the LCD manufacturing business next year.