Samsung Display to begin mass producing QD-OLED displays
By Mike Wheatley
- 24 November 2021
Samsung Display is reportedly ready to begin mass producing 55- and 65-inch QD-OLED panels for TVs, as well as 34-inch panels for computer monitors at the end of the month.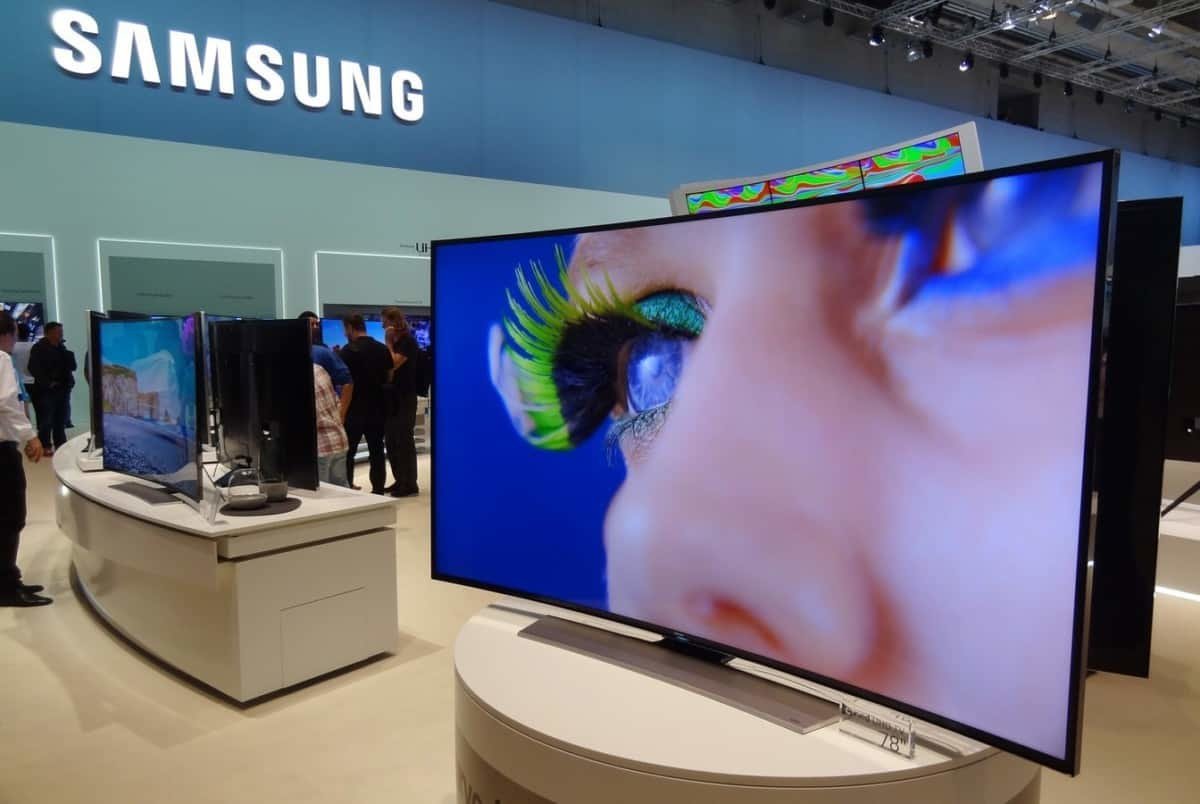 The report comes from Edaily Korea, which claims to have seen an internal memo from Samsung Display Chief Executive Choi Joo-sun. It revealed that "full-scale mass production" of QD-OLED will start on November 30.
QD-OLED is a new kind of OLED technology where blue OLEDs use quantum dots for colour conversion to produce reds and greens. That's different from the White OLED panels made by its rival LG Display, which create white by vertically stacking blue, yellow and green OLEDs and using that as the light source.
Samsung claims that QD-OLED is able to display contrast levels that match those of LG's WOLED panels while achieving much higher brightness. That sounds highly desirable of course, because one of the main criticisms of OLED TVs is that they aren't bright enough in well-lit living rooms.
"QD Display will mass-produce and release 65-inch and 55-inch TVs and 34-inch monitors, and decide whether to increase production based on market reaction," Choi reportedly said in the memo to employees.
While it has been known that QD-OLED TVs have been on the way for some time, the company's plans for QD-OLED monitors have only recently become public knowledge. Now that Samsung is moving ahead with production, it seems likely the first QD-OLED monitors will go on sale in 2022, the same time as when the first televisions are expected to arrive.
Moving into the monitor market makes sense as LG Electronics already has a presence their, though its 32-inch OLED monitor is produced using a panel supplied by Japan OLED, as opposed to LG Display.
Samsung Display is believed to have a production capacity of 30,000 QD-OLED substrates per month, though with its Multi-Model Glass production methods, which allow it to create several displays from a single substrate, it could potentially manufacture around one million panels per year.
At present, it's believed Samsung Display still suffers with low production yields, meaning it current output is at about a third of what is potentially possible. However, its production yields are said to be improving at a fairly steady rate, FlatPanels HD reported.
Earlier this month, it was reported that Samsung Electronics and Sony Corp. will showcase their first QD-OLED televisions at the 2022 Consumer Electronics Show in January. It's not known if any other brands will sell QD-OLED TVs, though Panasonic and TCL have in the past been mentioned as potential customers for Samsung Display.
In this video, HDTVTest chief reviewer Vincent Teoh talks more about the potential capabilities of QD-OLED: