Panasonic's 2019 OLED TVs Go On Sale in Europe
By Mike Wheatley
- 7 July 2019
Some of Panasonic's more affordable 2019 OLED TVs are said to have gone on sale in Europe. FlatpanelsHD reports that the Panasonic GZ950 and the Panasonic GZ1000 are both available now in "many European countries", including the UK, though the more luxurious Panasonic GZ2000 is still being kept under wraps until its release "later this summer".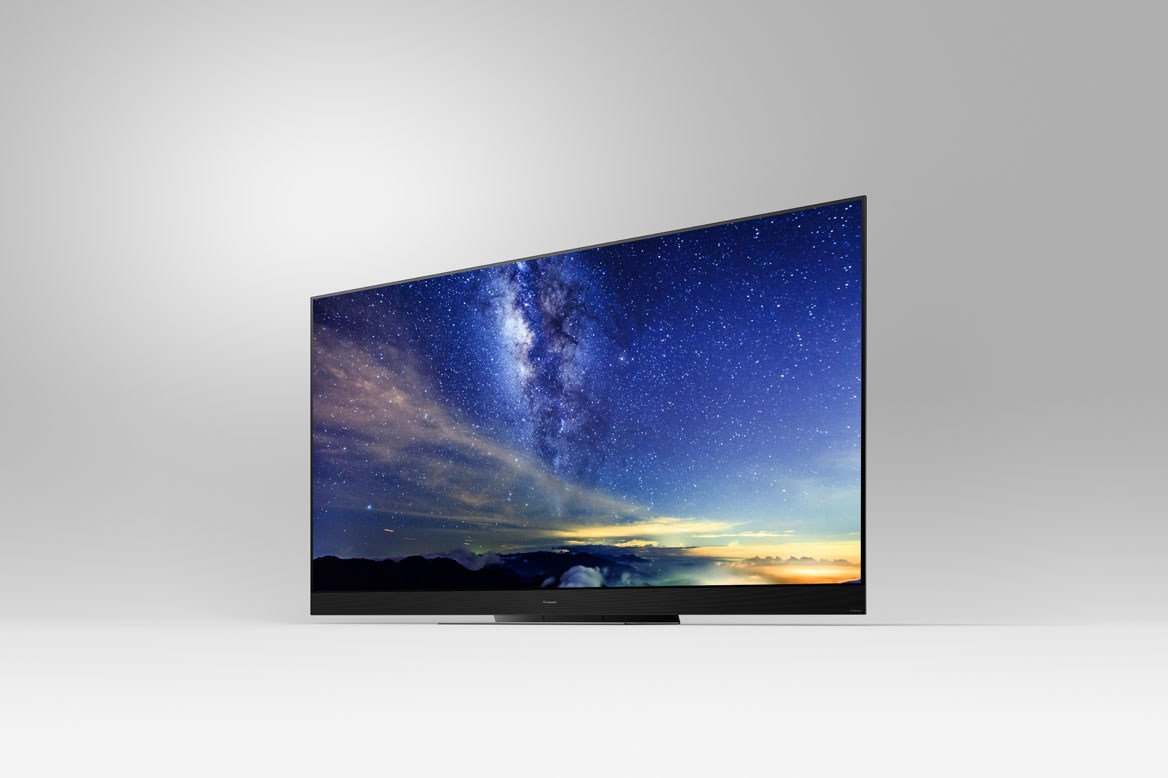 Panasonic is actually offering four OLED models this year, with each of those being made available in 55-inches and 65-inches only. As well as the above models the company is also hawking a Panasonic GZ1500 model that comes with a built-in soundbar, but this will only be available in "some regions" and it's not clear if the UK will be among them.
The flagship model is the GZ2000, which we saw our first glimpse of during the Consumer Electronics Show in Las Vegas last January. The GZ2000 differs from the other models in that it comes with a customised OLED display that's said to be brighter than the panels on the GZ950 and GZ100. The GZ2000 is also said to have better audio capabilities and sports a slightly different exterior design.
All four of Panasonic's OLED models come with support for Dolby Vision, which is an interesting addition as Panasonic is a founding member of the HDR10+ alliance. HDR10+ is a competing High Dynamic Range format that's also supported by the TVs.
Each of the TVs boast 4K resolution, plus support for Dolby Atmos, which is an object-based audio format that can deliver a more immersive listening experience. And they're all powered by Panasonic's new HCX Pro chipset, which the company says is the most powerful its ever built, and helps to provide support for voice assistants such as Amazon's Alexa and Google Assistant. The TVs will also get something called Netflix Calibrated Mode as a standard setting, which is said to ensure that the picture is configured in "the same way creators calibrate their monitors in post-production."
Panasonic's OLED models will go head to head with rival screens from the likes of LG, Philips, Sony and others. Unlike LG though, Panasonic's 2019 OLED lineup comes without HDMI 2.1 ports, though the company is apparently trying to offset that with lower starting price points.
The Panasonic GZ950 is priced at £1,799.99 for the 55-inch version and £2,499.99 for the 65-inch model. The GZ1000 meanwhile is said to start at £1,999.99 for the smaller version, and £2,799.99 for the larger model. As for the GZ2000, this will likely set you back around £3,300 and £4,300 respectively for the 55-inch and 65-inch models, though these prices haven't been confirmed.
Here's a quick unboxing of the Panasonic GZ950 and a look at some of its picture settings: