Panasonic Debuts 4K OLED with Support for Dolby Vision and HDR10+
By Mike Wheatley
- 9 January 2019
Panasonic made an unexpected impact at the Consumer Electronics Show in Las Vegas this week, stealing a march on its rivals with the launch of the world's first TV featuring support for both Dolby Vision and HDR10+.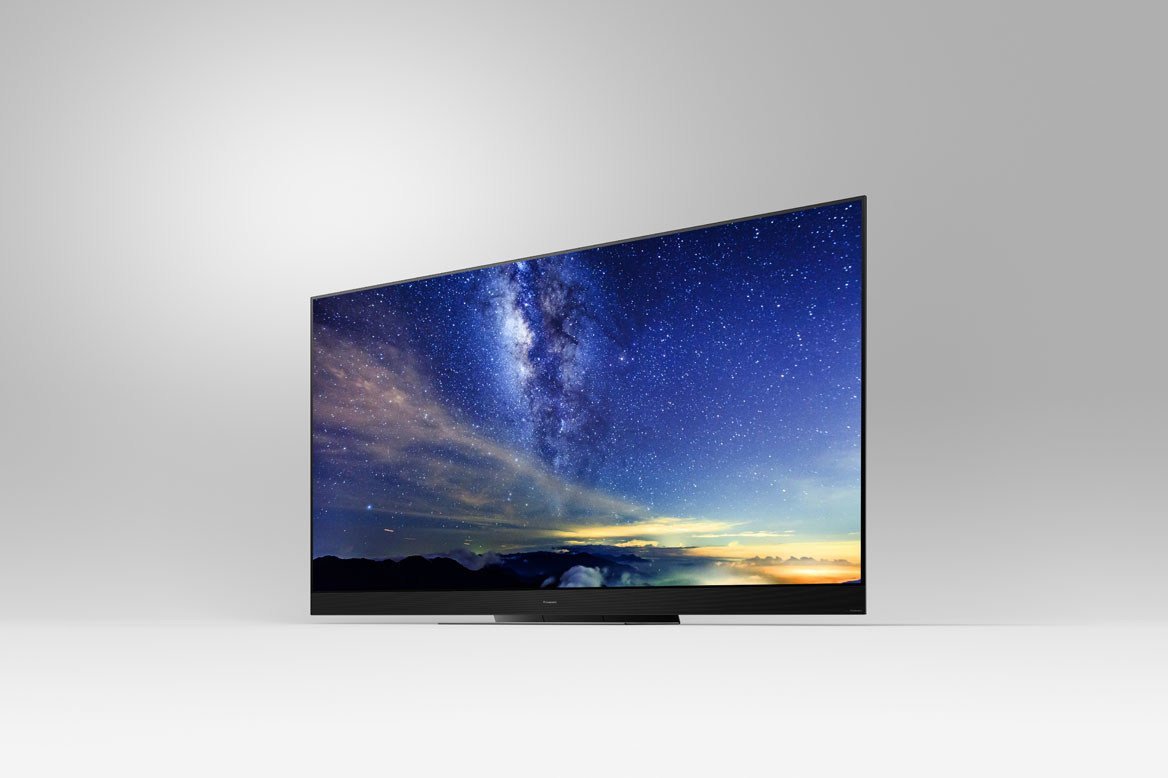 The 4K Panasonic GZ2000 OLED will be offered in 55-inch and 65-inch varieties, and will sport built in speakers that feature "upfiring units" for Dolby Atmos surround sound.
The big news though is Panasonic's embrace of High Dynamic Range. The TV is the first and so far only model in the world to support both of the premium HDR video formats. The move is as interesting as it is practical, as Panasonic is also a founding member of the HDR10+ Alliance, which is an industry group that was created to rival the older Dolby Vision standard. However, Panasonic has somewhat sensibly decided that both formats deserve to be included on a flagship TV, and that will likely be applauded by numerous enthusiasts of slick, high quality content who don't want to be forced to choose between one or the other.
Another cool feature is Panasonic's support for Hybrid Log Gamma Photo. For the uninitiated, HLG is a more recent HDR standard that was created to solve the problem of a lack of compatibility with HDR content and non-HDR displays. HLG Photo is a new still image format based on the orginal HLG standard that brings still photography into the HDR world, Panasonic said.
Panasonic's GZ2000 OLED is powered by the company's HCX Pro Intelligent processor, its most powerful TV chip, and comes with voice assistant support.
Another world first comes by way of the upward-firing Dolby Atmos speakers that have been built into the TV. Panasonic did this by using multiple speaker units to create a spherical soundstage for Dolby Atmos content, which uses an object based audio format wherein sound is stored as 'objects' rather than traditional channels. The result is a much more immersive listening experience, and the upward-firing speakers add to this by reproducing overhead audio, Panasonic said. The speaker system has been further tuned by Technics, the legendary maker of turntables.
"Thanks to our customized Professional Edition OLED panel and our most powerful processor ever, together with the uncompromising sound combination of Tuned by Technics and Dolby Atmos, the GZ2000 is the most complete television we have ever made," said Yasushi Murayama, head of Panasonic's European TV business.
Assisting in the design of the Panasonic GZ2000 OLED was Stefan Sonnenfeld, a Hollywood colourist who has worked on movies such as A Star is Born, Wonder Woman, Man of Steel, Beauty and the Beast, and Star Wars: The Force Awakens, Jurassic World, the company said. Sonnenfeld is said to use a Panasonic OLED as a client reference monitor in his daily workflow.
Panasonic said the GZ2000 OLED will go on sale in Europe at a later date, but didn't mention any other regions. The exact price and launch date are unconfirmed.