Omdia says 8K TV won't be relevant for years to come
By Mike Wheatley
- 23 November 2021
Omdia has revised an already downbeat forecast for the 8K TV market, saying that mass adoption of the higher resolution displays will take even longer than it first thought.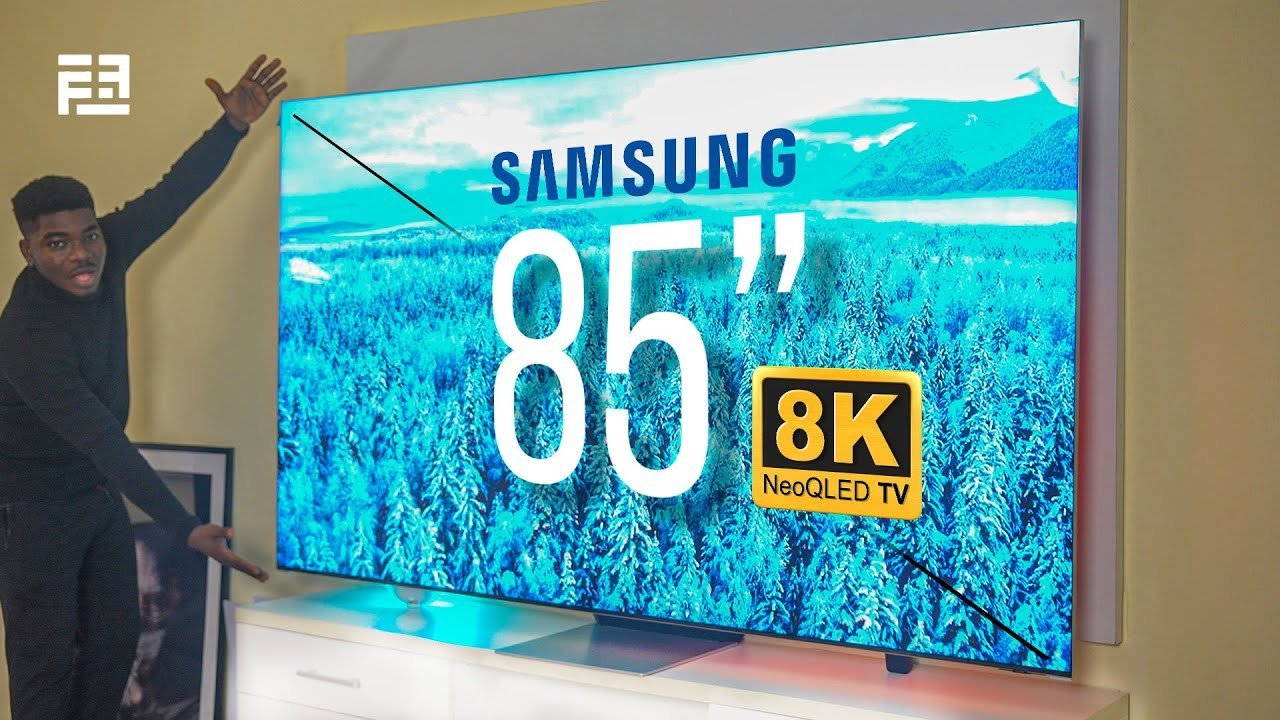 It said this week 8K TVs accounted for just 0.2% of all TV shipments and sales so far this year, and that things are unlikely to pick up for at least five more years.
The new forecast was made at the 4KHDR Summit in Malaga, Spain, where Omdia's Senior Research Director for Media and Entertainment Maria Rua Aguete shared the latest data on 8K TV sales.
"8K will grow very slowly, even slower than we thought last year," she said at the conference. "Even in Japan, the only country that has launched an 8K channel, there is no clear commercial lineup."
Advanced-Television, which first reported the news, said Omdia believes fewer than 9 million households worldwide will own an 8K TV by 2025. That year, annual 8K TV shipments will number around 1.5 million.
"We do not believe 8K will be a "home format" but rather, will be a performance format and not one enjoyed by viewers at home, at least for the next five years," Aguete continued. "8K shipments accounted for just 0.2% of all TV shipments."
Sales of 8K TVs actually declined on a sequential basis from the first quarter of 2021 to the second quarter. In Q1, 96,000 8K TVs were shipped, followed by just 90,600 units in Q2. Omdia said Samsung Electronics enjoys the lion's share of the 8K TV market with 70% of all shipments this year.
Of course, the grim outlook for 8K adoption hasn't stopped hardware makers from persevering with the technology anyway. Most of the major TV brands, including Samsung, LG Electronics, Sony and TCL, now offer very expensive 8K models in their TV lineups and are expected to launch newer versions at the 2022 Consumer Electronics Show in January.
Some of those new models may be powered by the new MediaTek Pentonic 2000 – the industry's first dedicated 8K TV chip – that was announced this week. The Pentonic 2000 is the first-ever 7 nanometre chip built specifically for TVs and promises to deliver faster refresh rates, more efficient compression for 8K streaming and even picture-in-picture streaming of multiple 8K streams.
That said, for all the effort of hardware makers, they're not helped by a dearth of native 8K content that can actually be watched on those next-generation displays. Besides Japan's 8K channel, which is broadcast by NHK and can only be viewed in Japan, the content options are limited to small libraries of mostly documentary-style footage on YouTube and Vimeo. Roku OS has also recently made available a limited selection of 8K content via The Explorers app. But that is pretty much all there is to date.
With the lack of 8K content and the high price of the displays, it's no surprise that most viewers seem to be more than content with the current generation 4K tech. Even without 8K, there is no lack of variety in terms of display technology to choose from these days, what with Mini-LED, OLED and MicroLED options all available, and soon, QD-OLED.