LG's first, 163-inch MicroLED display is coming soon
By Mike Wheatley
- 28 July 2020
LG is following in the footsteps of Samsung and Sony and exploring the idea of enormous MicroLED displays that are built from modules. The company said its first commercially available product is coming soon, but it will likely be so expensive that it will be out of reach for all but the wealthiest buyers.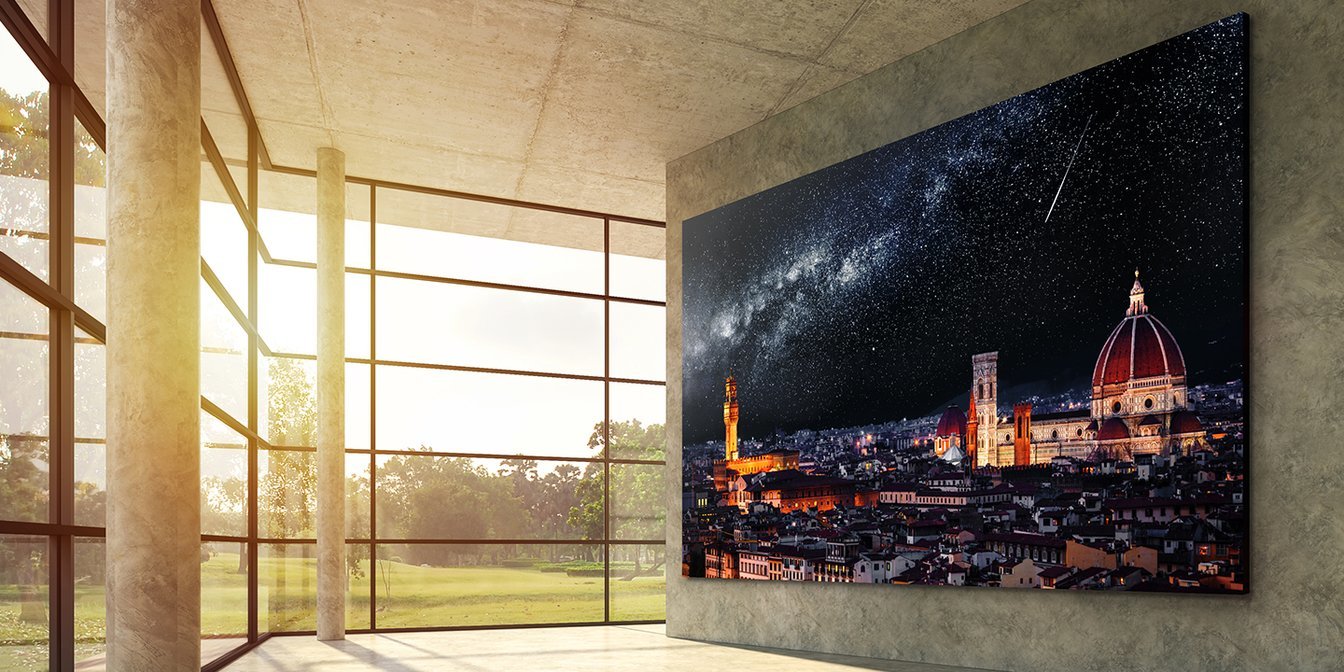 MicroLED is a new display technology that comprises millions of microscopic LEDs that emit their own light. This design eliminates the need for a backlight, thereby making the technology much more power-efficient than traditional LCDs. MicroLED is also said to deliver superior brightness and contrast levels to OLED, and is also more durable, with a lifetime of up to 100,000 hours of use.
Meanwhile, the modular nature of the technology means it's possible to build displays in almost any shape or size. MicroLED displays can also support any resolution, even beyond 8K, as its pixel density can be maintained no matter how large the screen is. They can also be made to any kind of aspect ratio.
LG said its first commercial MicroLED product, the LSAB009, is built from modules with a ratio of 640x360 pixels. The product will be a 163-inch, 4K resolution display with a pixel pitch of just 0.9mm, which is far narrower than the new LED cinema screen it recently installed in Taiwan. The screen will deliver 1,200 nits pea brightness, 600 nits typical brightness and a 100,000:1 contrast ratio.
The reduced pixel pitch is said to be a key development as this is essential to making MicroLED technology a viable commercial alternative to LCD and OLED displays in the average living room. By reducing the pixel pitch, it's possible to significantly reduce the manufacturing costs of the displays.
That's important because MicroLED displays are currently very expensive. As an example, Sony last year said that a 16 x 9 feet, 4K resolution version of its Crystal LED display, which is built using MicroLEDs, would cost $877,000 (around £704,000).
Samsung also teased its own concept MicroLED displays at the Consumer Electronics Show in Las Vegas in January, and promised to launch them commercially later this year. However, the company has since failed to provide an update, and rumours suggest it may well be forced to delay their launch due to prohibitively high manufacturing costs.
LG said its first MicroLED display will be "coming soon", and sources told MicroLED-Info that it's likely to start shipping in August. The product is already listed on LG's website, but no price has been published. Instead, those who're interested in it can "inquire to buy" but they can expect to pay a small fortune to get their hands on one.