Samsung Plans To Step Up Its Investment In MicroLED Display Technology
By Mike Wheatley
- 20 December 2019
Samsung Electronics is planning to increase its investment in MicroLED display technology in the first half of next year, according to anonymous sources cited by South Korea's ETNews.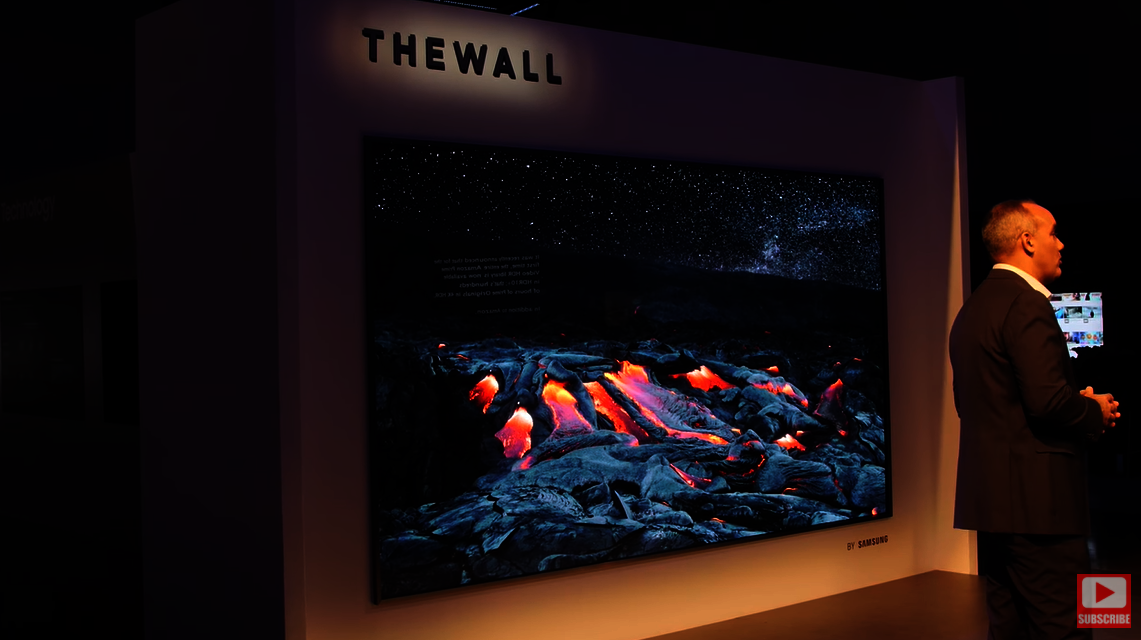 The report says Samsung is considering investing in equipment needed to mass produce MicroLED displays. It cites an official from an equipment supplier as saying: "Samsung Electronics will start investing in MicroLED mass production facilities in the first half of next year, and have been testing the performance and quality of major equipment."
MicroLED is an emerging new display technology that comprises millions of microscopic LEDs that emit their own light. This design eliminates the need for a backlight, thereby making the technology much more power-efficient than traditional LCDs. MicroLED is also said to deliver superior brightness and contrast levels to OLED, and is also more durable, with a lifetime of up to 100,000 hours of use.
Perhaps the best thing about MicroLED though is its modular nature, which means it's possible to build displays in any shape or size. This also means it can support any resolution, up to 8K and beyond, as the pixel density can be maintained no matter how large the screen is. MicroLED can also deliver any kind of aspect ratio you want.
Although the technology is still nascent, that hasn't stopped both Samsung and its rival Sony from launching early products. Samsung unveiled its enormous, 146-inch "The Wall" TV based on MicroLED as far back as January 2018, while Sony this year announced a 16K-capable Crystal LED display system that can be built to customer's exact specifications. The technology is far from cheap however, with a 16 x 9 feet, 4K resolution version of the Sony Crystal LED display priced at a whopping $877,000. The price does include full installation, at least.
ETNews said Samsung is currently conducting a "performance evaluation" of both domestic and overseas equipment related to manufacturing Micro LED, and that it will share its schedules with partners next year on its plans to invest in its facilities. It added that those companies which have tendered bids for contracts with Samsung are sure to be privy to some of its plans.
However, other sources told ETNews that existing Micro LED manufacturing technology is still incapable of achieving mass production due to cost inefficiencies.
"Though the price of one micro LED chip has dropped to the so-called 'unit level', the thin film transistor (TFT) technology is not stable and considering the newly introduced core process costs such as mass transfer and repair the price gap that actually enters the market is inevitable," one unnamed display expert told ETNews.
Samsung's interest in MicroLED comes at a time when the TV industry is rapidly moving away from older LCD displays towards newer technologies. Samsung is also investing $10 billion (£8.84 billion) in Quantum Dot OLED TVs, which it hopes to start mass producing in the next couple of years.
ETNews said Samsung will likely confirm the size and schedule of its MicroLED investment after the Consumer Electronics Show in Las Vegas next month.