Samsung's enormous MicroLED TVs could be delayed until 2021
By Mike Wheatley
- 9 July 2020
Samsung Electronics is likely going to have to delay the commercial launch of its new MicroLED TVs, which it had originally promised would go on sale later this year, according to anonymous sources.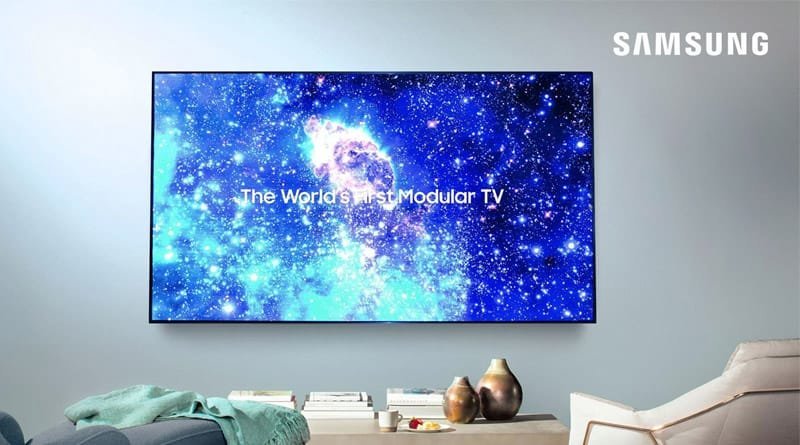 South Korean tech news website The Elec cites "people familiar with the matter" as saying that Samsung Display, which supplies the displays to Samsung Electronics, has yet to even begin the production of the necessary components needed to begin producing its MicroLED TVs, despite having scheduled to complete that process by the first half of the year.
MicroLED is a new display technology that comprises millions of microscopic LEDs that emit their own light. This design eliminates the need for a backlight, thereby making the technology much more power-efficient than traditional LCDs. MicroLED is also said to deliver superior brightness and contrast levels to OLED, and is also more durable, with a lifetime of up to 100,000 hours of use.
Another unique characteristic of MicroLED is that it's modular in nature, which means it's possible to build displays in almost any shape or size. The technology can also support any resolution, even beyond 8K, as its pixel density can be maintained no matter how large the screen is. It can also be made to any kind of aspect ratio.
Samsung has already launched one MicroLED product, an enormous, 146-inch display dubbed "The Wall" that can be built according to customer's exact specifications. However, that model is only available to select, and very rich customers, as mass production of the technology is still some way off.
According to The Elec, the biggest challenge Samsung faces in mass producing MicroLED displays is the transfer process. Micrometer-sized LED modules must be transferred from a temporary substrate onto a flexible circuit board, and this process has proved to be problematic.
As such, Samsung has struggled with extremely low yield rates from the substrates it produces, and even specialist repair equipment it uses to fix failed transfers is unable to solve the problem, The Elec's sources said. Low yields inevitably mean higher production costs, and that translates to a very expensive end product. As a result, Samsung's MicroLED displays currently cost anywhere between $10,000, up to $100,000, depending on their size.
While Samsung intends to market MicroLED as a superior display technology to its QLED TVs, the company still needs to reduce the prices of those TVs in order to make them commercially viable, The Elec said.
That's backed up by research from TrendForce, which said in a recent report that MicroLED panels need to be priced under $6,000 in order to be competitive. For that to happen, Samsung needs to stabilize its substrate transfer process and achieve production yields of 99%.
Samsung showed off six new MicroLED displays at the Consumer Electronics Show in Las Vegas in January, including four consumer models that range between 75-inches and 110-inches, and two commercial displays measuring 150-inches and 292-inches, aimed at businesses. At the time, Samsung's Visual Display business president Han Jong-hee said the models were scheduled to launch in the second half of the year.