LG says its 2021 OLED and QNED TVs will support Freeview Play
By Mike Wheatley
- 25 March 2021
LG Electronics has some good news for anyone who's planning to buy one of its 2021 televisions. The new TVs, including its latest OLED models and its new QNED Mini LED and NanoCell 4K TVs, will all come with support for Freeview Play, which means tons of on-demand content from apps like the BBC iPlayer, ITV Hub, All 4 and My5.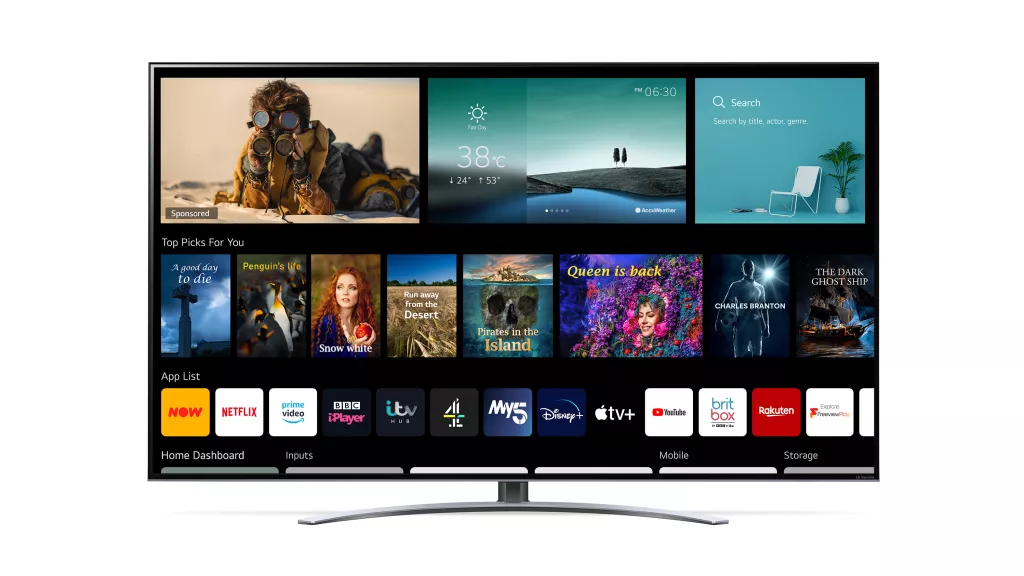 LG's otherwise excellent 2020 TVs were a bit of a let down for many buyers because they lacked most of those apps at launch after the company chose not to renew its partnership with Freeview Play. LG did update those TVs later, bringing the BBC iPlayer, BBC News and BBC Sport apps to its 2020 range in August and adding the ITV Hub to some of those models at the end of the year, but they never gained access to All4 or My5.
So it's good to see that has changed with LG renewing its partnership with Freeview Play after a year's absence. The renewed deal means that LG's 2021 TVs will have the full complement of catch-up apps from the U.K.'s top broadcasters, in addition to apps such as CBS CatchUp Channels UK, Horror Bites and STV Player.
"Freeview Play gives viewers access to over 95% of the nation's favourite TV," LG Electronics said in a statement. "There's over 30,000 hours of on-demand TV, including over 750 box sets, all for free."
Freeview Play recently hit a major milestone, announcing in February that its platform now provides access to more than 30,000 hours of catch-up TV content, amounting to three and a half years of continuous screen time. The company said that even without its partnership with LG, 2020 proved to be its best ever year in terms of sales and that its platform is now available in more than 13 million homes around the U.K. It also boasts more than 9 million regular viewers, a number that is likely to increase this year as new LG TV owners are added to the mix.
The addition of tons of free content from Freeview Play is just one more reason to consider buying an LG television this year. LG's 2021 range is one of the most exciting it has ever offered. Its flagship OLED TVs this year include the new LG G1 OLED series that comes with a newer, brighter OLED panel as well as a new LG A1 model that promises to be the most affordable OLED TV it has ever sold. The company is also debuting its new QNED Mini-LED TVs that are based on LCD technology but feature many more local dimming zones to enhance the picture on screen.
LG's high end TVs this year are powered by its new Alpha 9 Gen 4 AI processor that comes with better deep learning capabilities and will run the updated webOS 6.0 operating system, which provides more focus on content discovery and personal recommendations and faster access to apps.