LG Display to expand OLED production while others bet on Mini-LED
By Mike Wheatley
- 12 May 2021
LG Display is reportedly making moves to expand manufacturing capacity at its new OLED TV display panel factory in Guangzhou, China.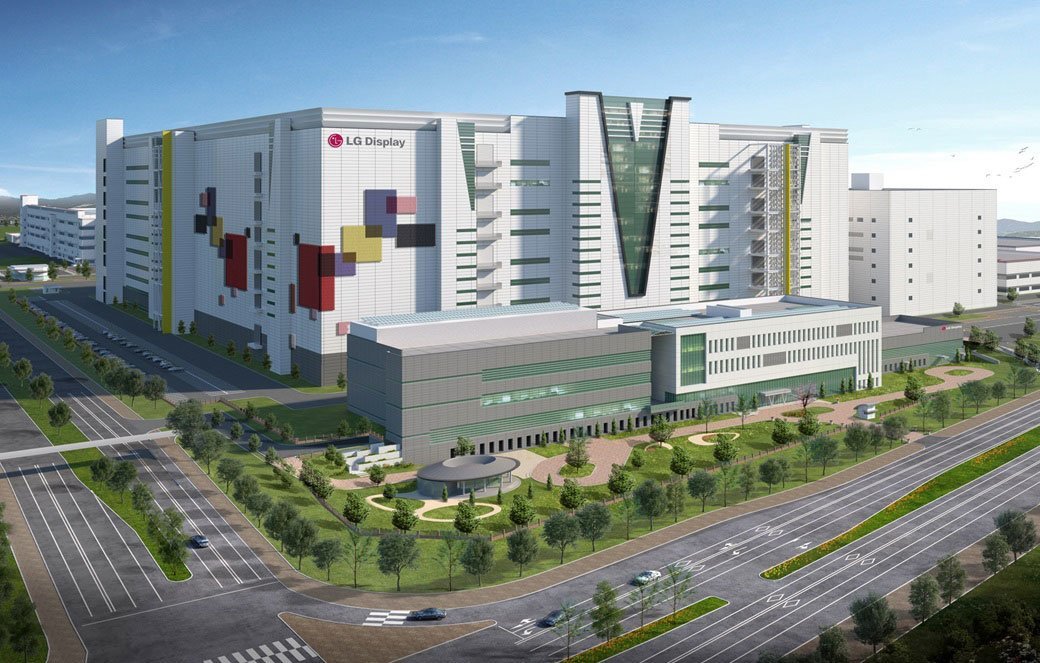 South Korean website The Elec said the production plant is looking to expand capacity to 90,000 8.5th-generation substrates per month, up from its current number of 60,000 per month.
The Guangzhou factory reportedly has two production lines that can each make 30,000 substrates a month, and the idea is to add 15,000 substrates per month to each line to increase the total capacity to 90,000. The plan is being implemented now and it should be up and running by the start of July, The Elec said, citing people familiar with the matter.
What's great for LG Display is that the additional manufacturing capacity won't come at an added cost. The Elec said it's able to expand its production lines because the deposition equipment it uses have shortened their tact times, which means products on each line stop less often, meaning more can pass along it in the same time frame. At the same time, the company had already installed more machines needed to handle oxide thin-film transistor backplanes ahead of time.
LG Display also has the capacity to produce 80,000 substrates per month at its older factory in Paju, South Korea, so the Guangzhou expansion will give it a total capacity of 170,000 substrates per month, the people said.
LG Display revealed during its first quarter earnings call last month that it's contemplating upgrading the Paju factory. If it does do that, it would likely happen after the third quarter of this year.
The company has previously said it aims to ship between 7 million and 8 million units this year, representing an 80% increase on the number of panels it shipped in 2020.
The news comes despite a new report from Display Supply Chain Consultants published this week that seems to contradict the story. DSCC's report claims that OLED TV production is falling this year amid a surge of interest in the newer Mini-LED display technology. As such, manufacturers are said to be redirecting their investments to Mini-LED display production, rather than OLED.
Mini-LED is a more advanced version of the traditional LCD display technology, which uses thousands of miniature LEDs to create more local dimming zones, and therefore improve picture quality.
"OLED TV spending in China was also delayed as manufacturers increase their emphasis on miniLEDs, which can significantly boost performance and raise LCD panel prices/revenues/profitability," DSCC said.
As such, DSCC has lowered its worldwide spending forecast for OLED displays. It says it is lowering its original spending forecast from 2020 to 2025 by 2%, which we should point out is not a big drop by any means.
Of course, DSCC's report appears to contradict the story that LG Display is expanding OLED production, because the South Korean firm is the world's major supplier of OLED panels for TVs, accounting for almost 100% of the market in fact.
Then again, The Elec noted that LG Display isn't actually investing any more money to expand its OLED production lines in China, so the report may be correct.
In any case, LG Display may soon have a rival in the OLED TV display panel market. China's TCL recently announced that it will start mass producing OLED panels in 2023, using an inkjet printing process that it says will reduce production costs by around 15% to 25% versus LG's deposition method. That would likely mean a big drop in prices for entry-level OLED TVs.
Interestingly, TCL has been one of the main proponents of Mini-LED TVs too, and it may well be that the real winners are those brands that back both technologies.
That would include LG Electronics too. The South Korean company launched its own Mini-LED TV line this year under the QNED brand to go alongside its premium OLED TVs. Samsung Electronics meanwhile, could launch its first QD-OLED TVs that meld OLED with quantum dot technology, as early as next year.