Xiaomi launches the world's first commercially available transparent OLED TV
By Mike Wheatley
- 12 August 2020
Xiaomi has just unveiled what it claims is the world's first mass produced, transparent OLED TV in China.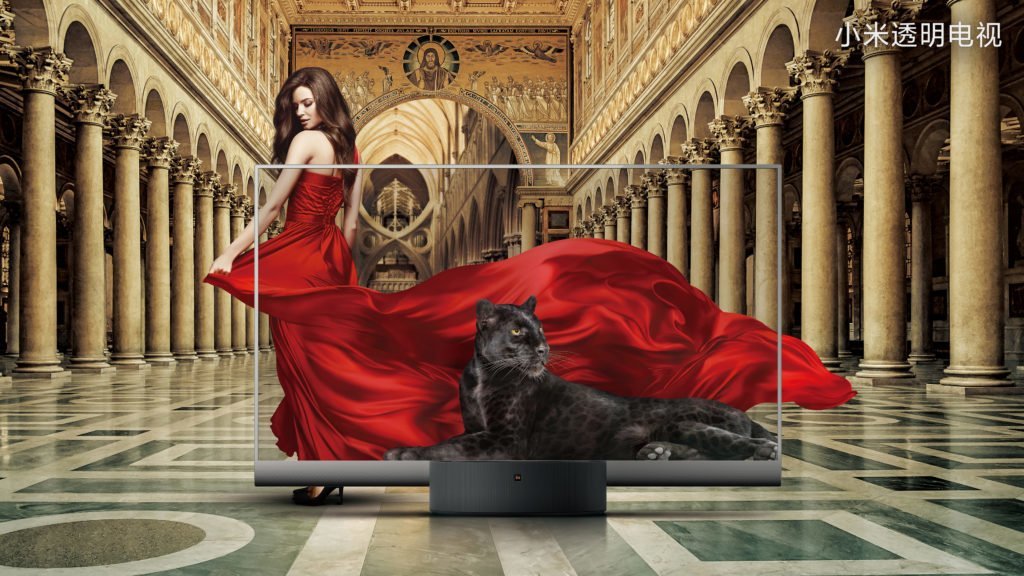 The company said the 55-inch Mi TV LUX OLED Transparent Edition is the first TV of its kind to go on sale to consumers. While we've seen transparent OLED TVs made by LG Electronics and Panasonic before, those models have only ever been shown off as concepts at special events such as Harrods' Tech Month and the Salone del Mobile design conference, which took place last year.
The problem with transparent OLED TVs is that they're generally seen as being a bit gimmicky – there's no real benefit to be had from having a screen that can be seen through when it's not in use, except perhaps, as some kind of creative commercial advertising display.
Still, that hasn't stopped Xiaomi from going ahead and launching one as a kind of luxury version of its current Mi TV Lux, the company's first-ever OLED TV that was launched in China last month. We say luxury because it's far more expensive than that standard version, priced at 49,999 RMB (around £5,524) compared to just 13,000 RMB for the latter.
Xiaomi hasn't said, but the transparent OLED panel is likely sourced for LG Display, which after all, is the only company that mass produces OLED panels for the TV industry. The 4K resolution panel is said to be just 5.7 millimetres thick and supports 93% of the DCI-PS colour gamut, and over a billion colours.
The TV also runs a customised version of Xiaomi's MIUI for TV 3.0 operating system, which is based on Android TV. According to Xiaomi, the user interface has been designed in way better demonstrates "the visual features and strength of the transparent screen".
Aside from the panel and the software, the Mi TV LUX OLED Transparent Edition is more or less the same as the standard Mi TV Lux. It's powered by a MediaTek 9650 processor that runs more than 20 optimisation algorithms to enhance picture quality for five specific types of content. Other features include support for multiple HDR formats including Dolby Vision, HDR10+, HDR10 and HLG. It's also equipped with HDMI 2.1 ports enabling Auto Low Latency Mode and Variable Refresh Rate from 40Hz to 120Hz, making it an ideal platform for upcoming games consoles such as the PlayStation 5 and the Xbox Series X
As for the audio, the Xiaomi Mi TV LUX OLED Transparent Edition offers 9 speakers with a total output of 65 watts. Those include dome speakers located at the top of the TV to produce overhead sound for Dolby Atmos, which is also supported. The speakers include a 20 watt subwoofer that's built-in.
Xiaomi hasn't said if it plans to sell the Mi TV LUX OLED Transparent Edition outside of China.