Xiaomi has debuted its first OLED TV in China
By Mike Wheatley
- 23 July 2020
China's Xiaomi has launched its first OLED TV, and it seems to be one of the most competitive on the market in terms of features, specifications and price.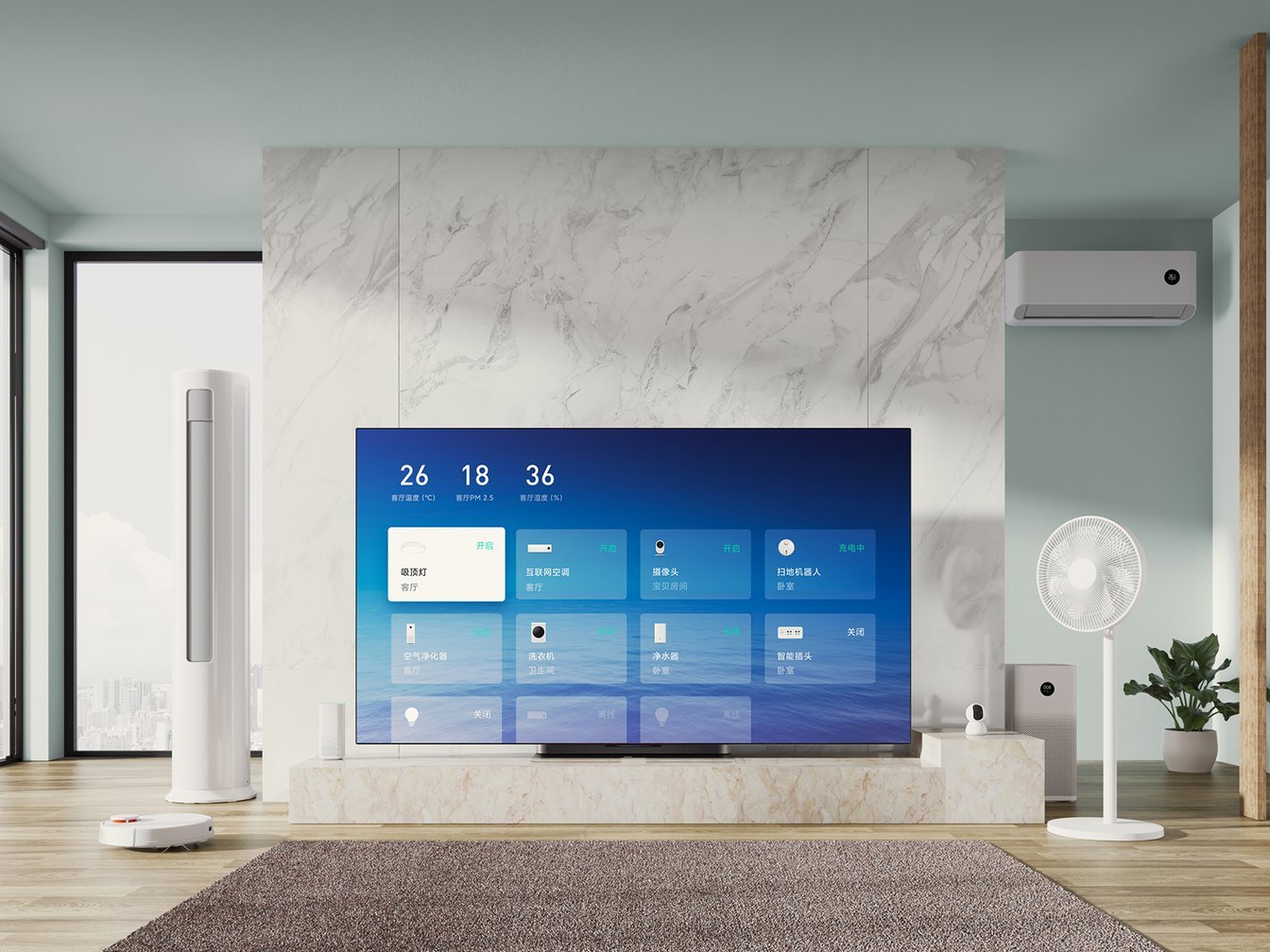 The 65-inch Mi TV Lux was announced last week, with Xiaomi claiming it's a "ultra high-end TV" that offers pixel-level control, perfect blacks and true 10-bit colours calibrated to Delta E 1.5. The company first announced it was planning to launch an OLED TV in December 2019.
"As Xiaomi's first ultra high-end TV, Mi TV Lux 65″ OLED features the latest OLED technology," the company said in a press release. "With 8.29 million individually controlled sub-pixels, the device offers ultra high contrast and produces perfect blacks, emitting close to 0-nit in dark scenes. These ensure an outstanding dark room performance and a stunning viewing experience with exceptional dark details."
Xiaomi also claims professional-grade color reproduction, with an ability to display 98.5% of the DCI-P3 color space.
Feature-wise, the Xiaomi Mi TV Lux 65 competes with some of the best OLEDs that LG Electronics has to offer, what with support for multiple HDR formats including Dolby Vision, HDR10+, HDR10 and HLG. It also doubles as a next-generation gaming display, what with its HDMI 2.1 ports enabling Auto Low Latency Mode and Variable Refresh Rate from 40Hz to 120Hz. HDMI enhanced Audio Return Channel is also supported. It runs a customised version of the Android mobile operating system, which is typical of many Chinese TV makers. That's different from Europe and the U.S., where most manufacturers opt for Google's Android TV platform.
The TV is powered by Xiaomi's MPU 9650 intelligent processor, which uses artificial intelligence to analyse the picture on screen, with support for more than 20 image quality algorithms and five specific types of content.
As for the audio, the Xiaomi Mi TV Lux 65 boasts 9 speakers with a total output of 65 watts. Of those, two are dome speakers located at the top of the TV to produce overhead sound for Dolby Atmos, which is also supported. The speakers include a 20 watt subwoofer that's built-in.
All in all the Xiaomi Mi TV Lux looks to be advanced enough to compete with some of the best OLED models put out by the likes of LG, Sony, Philips and Panasonic. Indeed, of those, only LG's OLED TVs come with HDMI 2.1 ports.
Xiaomi said the Mi TV Lux is on sale now in China priced at 13,000 RMB (around £1,470). It's not clear at this time if Xiaomi has any plans to sell the TV outside of its home market.