TCL Unleash 8-Series 8K Mini-LED TV with Quantum Dot & HDMI 2.1 at CES 2019
By Mike Wheatley
- 8 January 2019
Popular Chinese TV brand TCL is showing its readiness to compete with LG and Samsung with the launch of a new 75-inch, 8K resolution TV sporting its Mini-LED display technology with Quantum Dot and HDMI 2.1 support.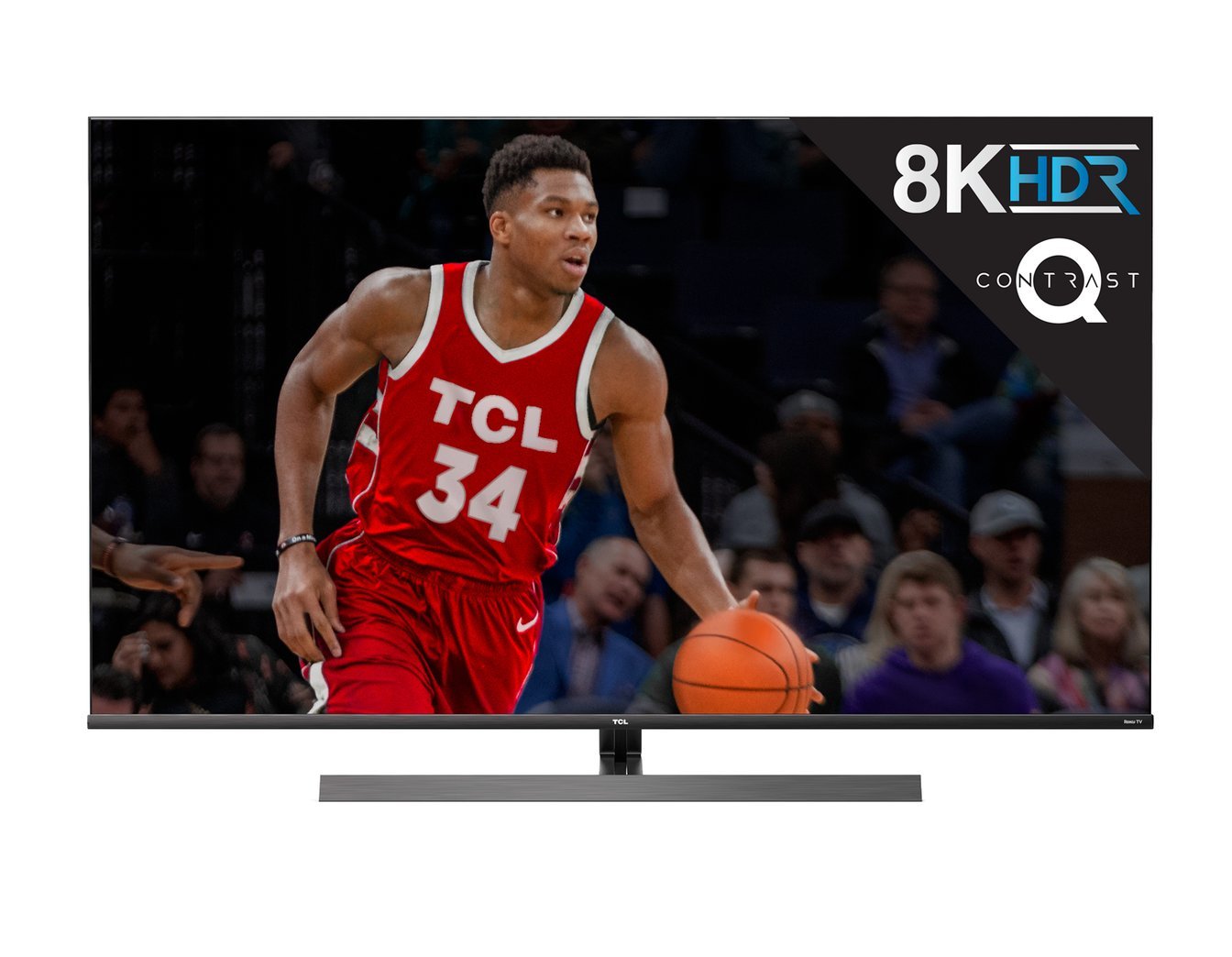 Mini-LED is a promising display technology that many say is a big improvement over regular LCD LED displays. Mini-LED displays are built using LEDs of around 100 micrometers in size. That's much smaller than traditional LED displays, and so it means that many thousands more can be incorporated. The result is far superior contrast ratios and a significantly reduced response time when compared with traditional LED TVs.
We should note that Mini-LED is not be confused with MicroLED, which is made up of a millions of microscopic light-emitting diodes emit that can act as their own light source and is generally viewed as being the superior tech.
Still, MicroLED is still some way from being consumer ready, which is why TCL has opted for Mini-LED on its latest flagship TV series. TCL is combining Mini-LED with Quantum Dot technology, which has been popularised by Samsung and uses tiny semiconductor nanocrystals to produce pure monochromatic red, green, and blue lights.
The 8 Series will also feature TCL's Quantum Contrast Technology that's able to deliver up to 300 percent more contrast control zones than previous generation TVs. TCL said the advantages of combining MicroLED with Quantum Dot and its Quantum Contrast tech include higher peak brightness and better colour accuracy.
"Mini LED, utilizing Quantum Dot technology, will enable deeper blacks, more color volume resulting in ultra-vibrant colors and excellent-off-angle viewing," the company said.
TCL's new TVs also come with upscaling technology that the company claims is able to render 4K and HD content in something very close to 8K quality, in addition to artificial intelligence capabilities via the Roku Entertainment Assistant, enabling users to control the TV with only their voice.
TCL said the TVs will be powered by Roku OS 9, are compatible with Dolby Vision HDR on the Xbox One X and One S consoles, and will also support HDMI 2.1, which is a new specification that's necessary to play genuine 8K content from physical media such as Blu-ray discs.
Alongside the TVs, TCL also announced two new soundbars to go with them. These include the Alto 7 for TVs of 55-inches and above, and the Alto 5 for smaller screens.
The soundbars will go on sale in spring, TCL said. The new 8 Series TVs are already available to pre-order on BestBuy.com for U.S. customers only, with the 75-inch priced at $1800 (around £1,400). The low cost should help to ensure lots of interest from consumers looking for a more affordable alternative to LG and Samsung's high-end 2019 TVs.
There's no word yet on when TCL's new TVs might go on sale in the UK.