LG Shows Off Advanced OLED and LCD Display Tech at CES 2019
By Mike Wheatley
- 7 January 2019
LG has provided more details about the display technology that will be used in its forthcoming 2019 TV lineup that was first announced last week.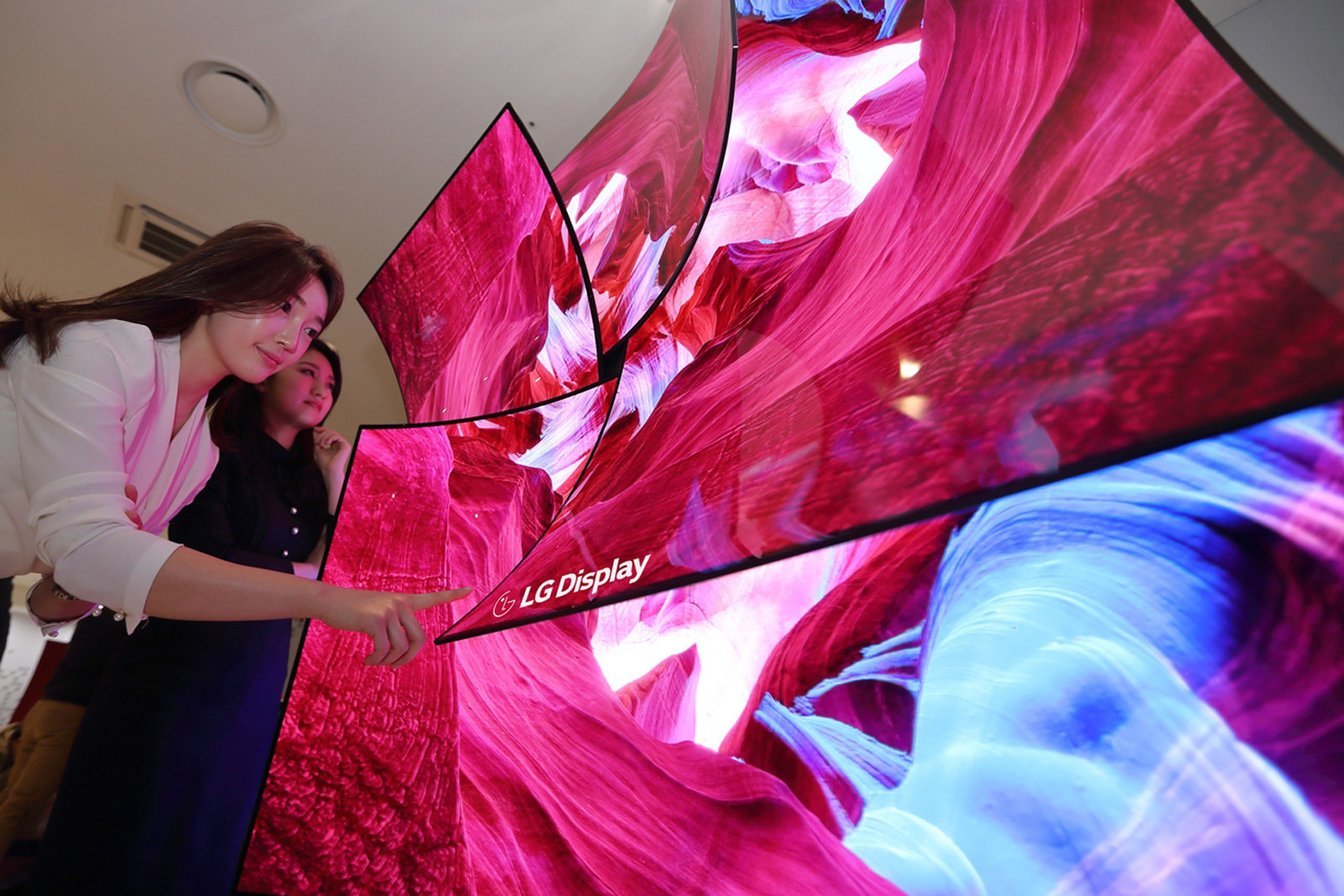 The new TVs include the Z9, which is said to be LG's latest flagship model. The Z9 is an 88-inch 8K beast of a TV that sports a new Crystal Sound OLED display. The central feature of the new display is an embedded 3.2.2 channel sound system, which means that audio emanates from the screen itself – there are no dedicated speakers on the TV. Viewers will also be able to detect whether the sound is coming from the top, bottom, left or right side of the screen, LG said.
Alongside the Z9, LG is also introducing a new 65-inch 8K TV featuring a Crystal Motion OLED display that comes with a response time of just 3.5 milliseconds. That should be enough to ensure the TV can depict action movies and live sports content in their original vibrancy without any motion blur, the company said.
And even more impressive, LG said it will display a flower-shaped sculpture (pictured) at CES that's made out of four 65-inch, bendable 4K OLED displays. The edges of the displays have all been curved inwards to appear like "flower petals", with the idea of the concept being to illustrate the advantages of the "unrivalled rollability and bendability" of the company's OLED technology.
Besides these OLED treats, LG is also featuring new 65-inch and 75-inch 8K LCD TV panels based on its In-Plane Switching (IPS) technology. IPS is said to be advantageous for LCD panels in higher resolutions as it helps to deliver better transmittance. LG's new NanoCell-branded LCD TVs will all feature IPS technology, which promises to deliver much better wide-viewing angles than before, with less image distortion or decreases in brightness.
LG is also set to demonstrate further advances in its display technology in the shape of an 86-inch, touch-enabled electronic whiteboard. The company will also show off a range of new high-resolution monitors built using its oxide backplane technology, plus a "transparent" 12.3 inch OLED panel designed for in-car infotainment systems.
LG announced its latest lineup of TVs in a press conference last week, revealing that its higher-end models will all support "true" HDMI 2.1, the most recent iteration of the High-Definition Multimedia Interface that's used to transmit video and digital audio data from compliant devices to compatible TVs and monitors.