LG Shows Off Massive 88-Inch OLED TV With True HDMI 2.1
By Mike Wheatley
- 3 January 2019
LG is trying to drum up some excitement ahead of the annual Consumer Electronics Show taking place in Las Vegas next week, revealing details of several new high-end TVs it's planning to showcase at the event.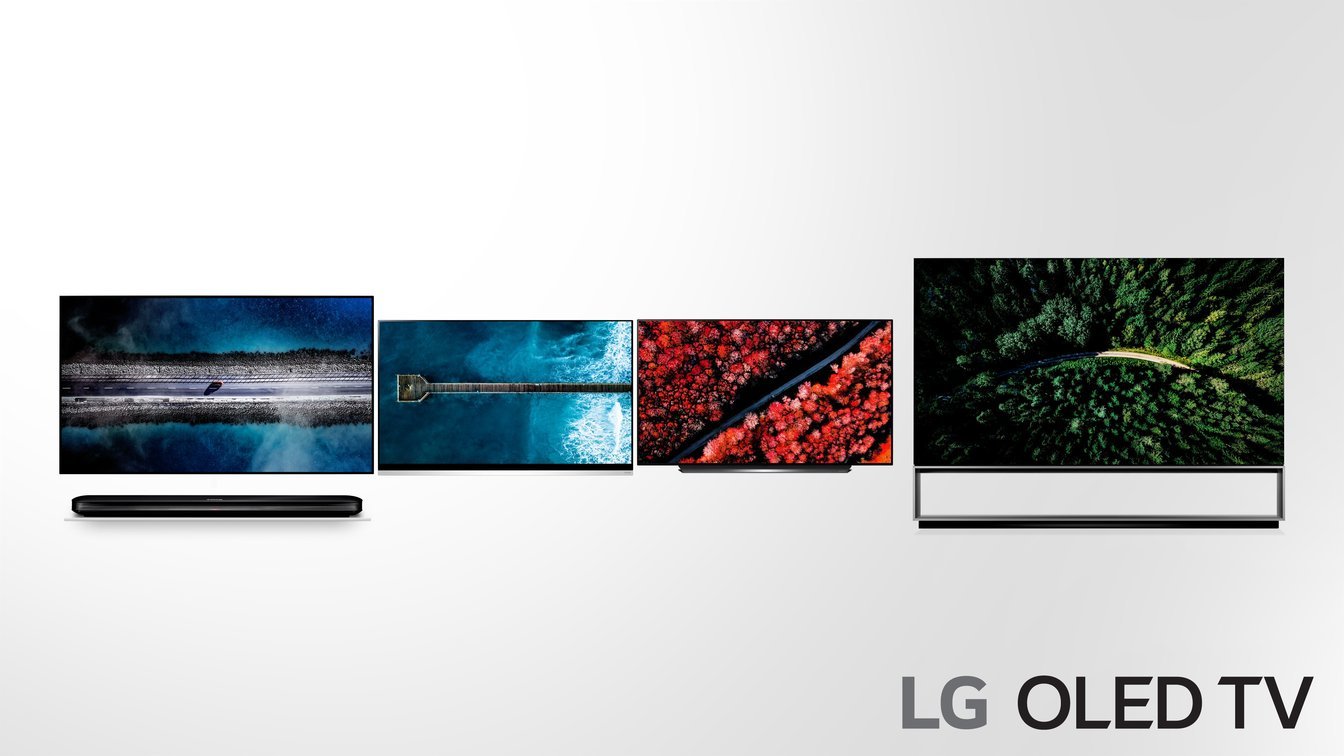 The new TVs include a consumer-ready 88-inch 8K OLED TV, a slightly smaller 75-inch 8K LCD TV, and a brand new version of its aesthetically pleasing "Wallpaper" OLED TV.
Each of the new models will be powered by LG's revamped Alpha 9 Gen 2 processor, which enables a number of advanced features plus better audio and picture quality than the firm's older TVs. The new features also include support for HMDI 2.1 plus high frame rate and variable refresh rate capabilities.
Poised to steal all the headlines is LG's flagship 8K 88-inch OLED display, called the "Z9", which first appeared as a prototype at IFA 2018 in Berlin. LG's press release is fairly scant on details but it seems clear enough that the Z9 will be one of the biggest and best OLED TVs to go on sale this year, with its 8K resolution meaning that it packs a massive 33,117,600 pixels in total. There's no word on pricing or an exact availability date just yet, but LG should fill in all the details during CES next week.
Not quite as mammoth but still suitably huge is LG's 8K LED TV, the SM99, which appears to be a rival to Samsung's even bigger 85-inch Q900 8K LCD TV.
The SM99's standout feature is its nano-cell technology, which uses an undisclosed nanomaterial combined with LG's in-plane switching liquid crystal technology to deliver what the company says is an increased colour gamut and better viewing angles. Indeed, so central is the nano-cell tech that LG has decided to drop the Super UHD moniker it previously used for its LCD TVs, rebranding them as "NanoCell TV".
LG says the NanoCell TVs will provide a much wider viewing area than existing LCD TVs, plus better colour accuracy and improved black levels. We've yet to see any proof of this of course, but LG has spent plenty of time working on this and so we're eager to see what it can do at CES next week.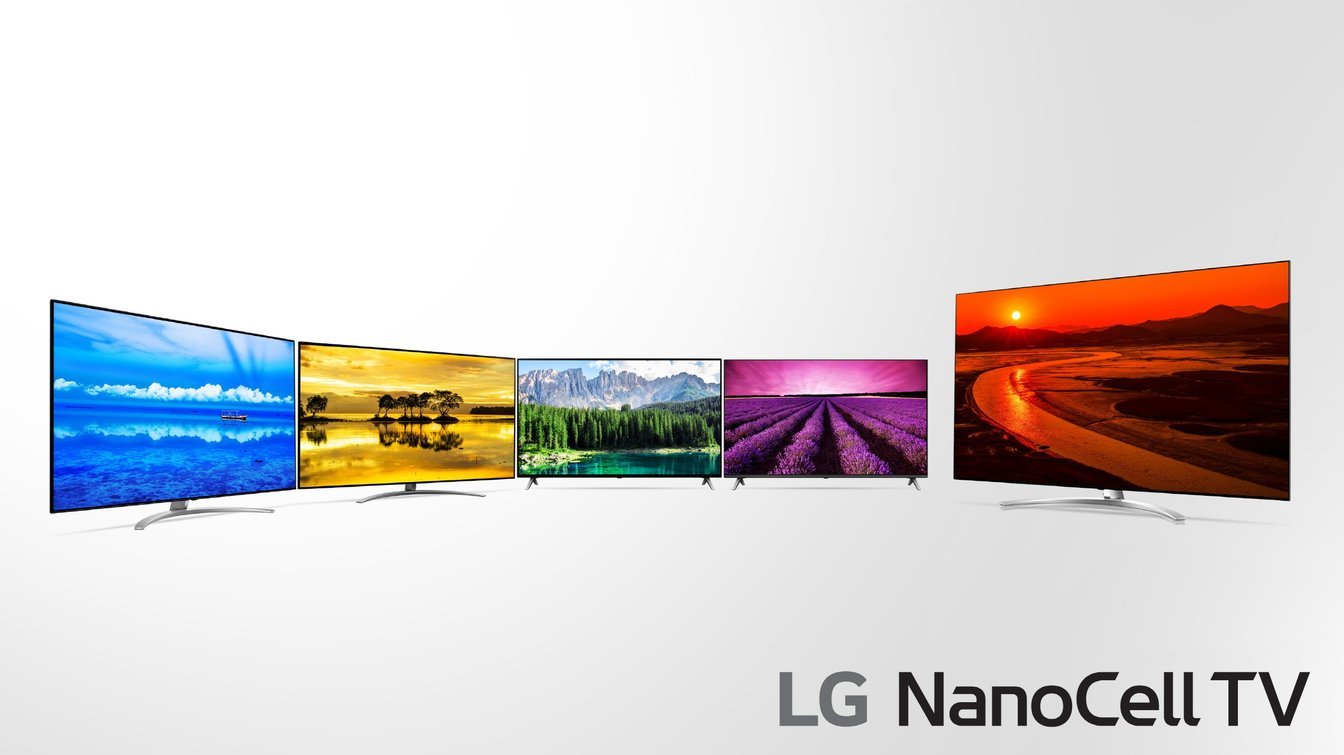 Next up is LG's Wallpaper OLED TV series, which is now entering its third generation and is famous for its ultra-thin 0.2-inches thick design. LG uses a bit of trickery to get its W series so slim, with the guts of the TV, including HDMI inputs and general hardware, all stowed away inside an attached Dolby Atmos soundbar below the TV. Again, LG hasn't published any detailed specs on the new W series TV, but it is promising better picture and sound quality thanks to the capabilities of its new Alpha 9 Gen 2 chipset.
There should also be some further improvements on the audio side thanks to LG's recent collaboration with Meridian Audio on its 2019 soundbars.
Getting back to that Alpha 9 Gen 2 chipset, this seems to be a much bigger deal than previously thought. LG first revealed the chip back in November, saying it features a "four-step noise reduction process" that's designed to produce much cleaner and crisper images than was previously possible. The four steps are said to double the noise reduction proceses that were available with previous chips. The chip also sports "advanced mapping capabilities" have been introduced to make the colours appear closer to real life. There's also a newly enhanced colour correction algorithm baked into the chip that "uses over seven-times the reference colour coordinates of previous versions to ensure pictures that are supremely natural and vibrant," LG said.
However the icing on the cake appears to be that the new Alpha 8 Gen 2 chips will support "true" HDMI 2.1, which would make LG's 2019 TVs the first that we know of to do so.
HDMI 2.10 is of big interest as it's the most recent iteration of the High-Definition Multimedia Interface, which is used to transmit video and digital audio data from compliant devices to compatible TVs and monitors. HDMI 2.1 promises numerous advantages, including higher video resolutions (it's absolutely necessary for playing 8K content from media such as blu rays for example) and refresh rates, plus support for Dynamic HDR formats and increased bandwidth, all of which combine to make for a much more realistic viewing experience.
HDTVTest had previously, and incorrectly, predicted that we wouldn't see true HDMI 2.1 at CES 2019 due to a lack of microchips in existence that are capable of delivering the 48Gbps bandwidth that true HDMI 2.1 promises. But the details in LG's press release suggests that it has in fact already made such a chip, with promised features including high frame rate that enables up to 120 frames-per-second content and variable refresh rate that allows the frame rate to speed up or slow down as the content demands. LG's new TVs also come with a new feature called eARC, which enables audio to pass seamlessly to an attached device such as a soundbar via HDMI 2.1.
For more detailed analysis on LG's news, check out the video below: