LG Shows Off New Chip to Power its 2019 OLED TVs
By Mike Wheatley
- 28 November 2018
We'll probably have to wait until CES 2019 to know exactly what LG has in store for next year's lineup of OLED TVs, but details have already emerged of what the company is doing to tempt new buyers.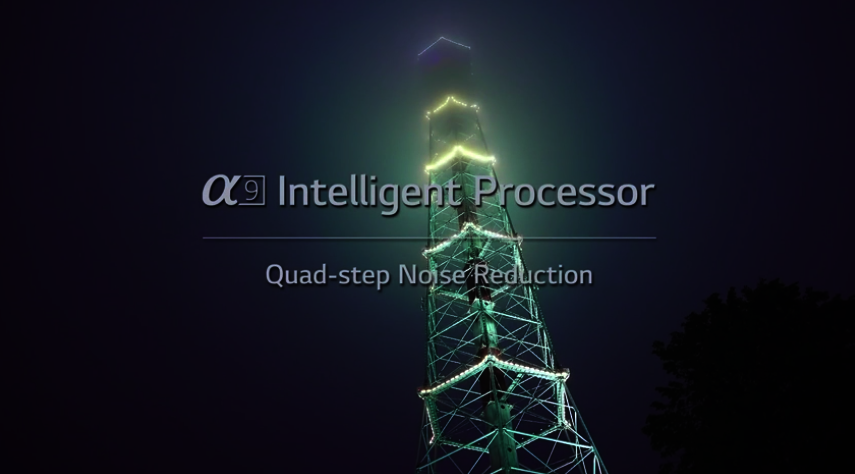 The South Korean TV maker said in a blog post this week that some of its new, and we assume, higher-end OLEDs will come packing a brand new processor its developed called the "Alpha 9" (a9 Gen 2). The new chip is said to be the successor to last year's a9 chips, and can produce images with greater colour, sharpness and depth that are more "true-to-life" than ever before, if we're to believe LG's marketing spiel.
Key to the improved image quality is the chip's "four-step noise reduction process", which is designed to eliminate artifacts and any other issues with a picture and produce a much cleaner and crisper look, LG said. The four steps are said to double the noise reduction proceses that were available with previous chips.
The company also said its upgraded features that were new to the previous chip, which help to create a better contrast ratio and more sharpness. New "advanced mapping capabilities" have been introduced to make the colours appear closer to real life. There's also an enhanced colour correction algorithm baked into the chip that "uses over seven-times the reference colour coordinates of previous versions to ensure pictures that are supremely natural and vibrant," LG said.
LG further said that the new a9 Gen 2 chip will offer High Frame Rates (HFR) of up to 4K/120fps frames per second, which means its displays should be able to handle fast-paced content such as video games or live sports more easily.
While LG hasn't confirmed which TVs will sport the new chip, it's most likely to appear in the firm's highest-end OLED models for 2019. We don't know what else LG has in store yet, but considering recent trends we can expect to see a glut of thin bezels and big screens, packing a whole lot of power and funky features.
And with any luck, what with Samsung expected to push its QLED lineup much harder in 2019, LG's OLEDs might just become a little more affordable too.