Sony Rolls Out its First 8K TVs at CES 2019
By Mike Wheatley
- 8 January 2019
Sony is maintaining the trend for enormous 8K resolution displays with the launch of a new Master Series range of TVs at the Consumer Electronics Show in Las Vegas that include massive 85-inch and 98-inch models.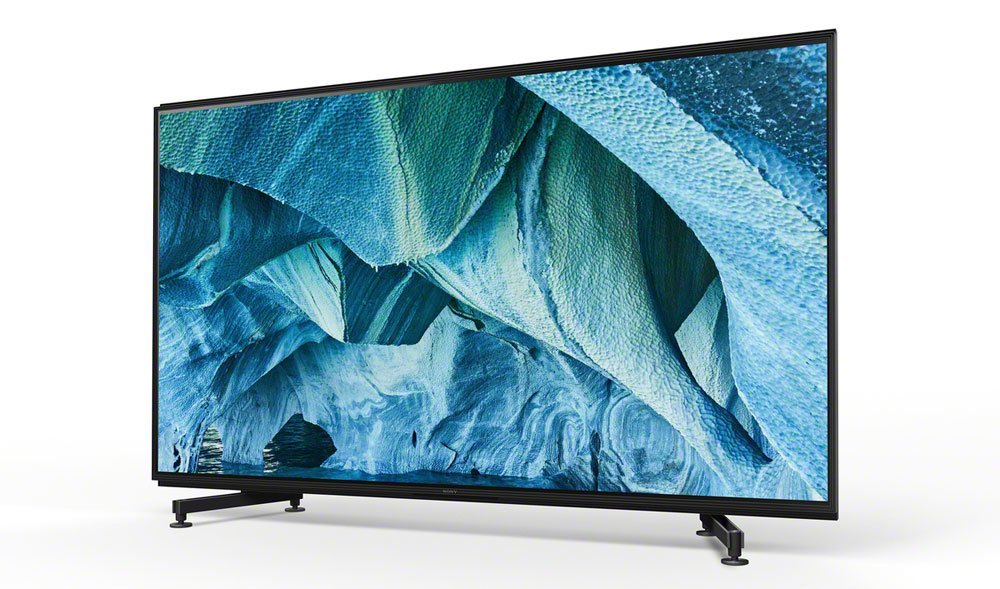 Sony's Z9G 8K LED TVs will land in the shops in the second half of this year, and are said to be capable of producing incredibly sharp images that offer four times the resolution of modern 4K TVs. They can also be viewed close up with "virtually no pixel differentiation" the company said in a statement.
8K is increasingly all the rage among TV makers today as it's supposed to offer a marked improvement over today's 4K TVs, but in these early days there's not actually much point in it as the availability of native content is extremely limited. To date, there's just a single satellite TV channel in the entire world that broadcasts in 8K, while actual physical media is even harder to obtain. For this reason, Sony touts its artificial intelligence powered video processing capabilities, which it says can convert lower resolution content to something close to 8K.
The Sony Z9G 8K TVs use a combination of a proprietary algorithm, the X1 Ultimate chipset and 8K X-Reality PRO technology to upscale content. The algorithm has been specially developed for 8K and can "intelligently detect and analyze each object in the picture, resulting in exceptional detail and contrast for a more realistic picture that represents the creator's intent," Sony said.
And keeping in step with LG, which announced its own 2019 lineup of TVs at CES earlier in the week, Sony says its new 8K models both come with full spec HDMI 2.1 inputs. This should ensure the TVs are compatible with higher frame rates and resolutions, such as 4K at 120 frames per second, or 8K at 60 fps. The TVs also support variable refresh rate and enhanced audio return channel (eARC), which improves audio quality.
Sony's LED display technology has also been improved as the Z9G both feature full-array local dimming LCD backlights. These are said to rely on "ultra-dense LED modules that are independently controlled" so as to "intelligently boost the brightness" in areas of the screen where it's necessary.
Sound quality has also been given a boost as the new TVs feature four front-facing speakers that intelligently direct the audio where it needs to go. However the screen itself doesn't produce the sound directly, unlike Sony's OLED TVs.
Sony hasn't yet said when its new 8K TVs will go on sale, nor has it indicated anything about the price we can expect to pay.
Besides its super-sized 8K models, Sony also introduced a brand new OLED TV in its Master Series range, called the A9G 4K OLED TV. The Japanese firm said this will be available in three different sizes, including 55-inch and 65-inch varieties (available in August) and a 75-inch version (available in September).
There were also new TVs outside of the Master Series, including a new entry-level A8G Bravia OLED that's set to be launched in July. There's also two new 4K LCD displays, called the X9500G and the X8500G, available in 55-inches, 65-inches or 75-inches when they go on sale in May. A bigger, 85-inch X8500G will be available to buy in July, Sony said.
And once again just like LG, Sony's new 2019 TVs will all be able to support AirPlay 2, which is Apple's proprietary content streaming system that enables consumers to send audio or video from an iPhone, iPad or Mac computer, to any other supported device over Wi-Fi or a wired home network.