Samsung's QLED TVs Outsold OLED in 2018
By Mike Wheatley
- 22 February 2019
QLED TVs developed by Samsung Electronics outsold their OLED counterparts in 2018, thanks to a busy final quarter of the year that was boosted by holiday sales.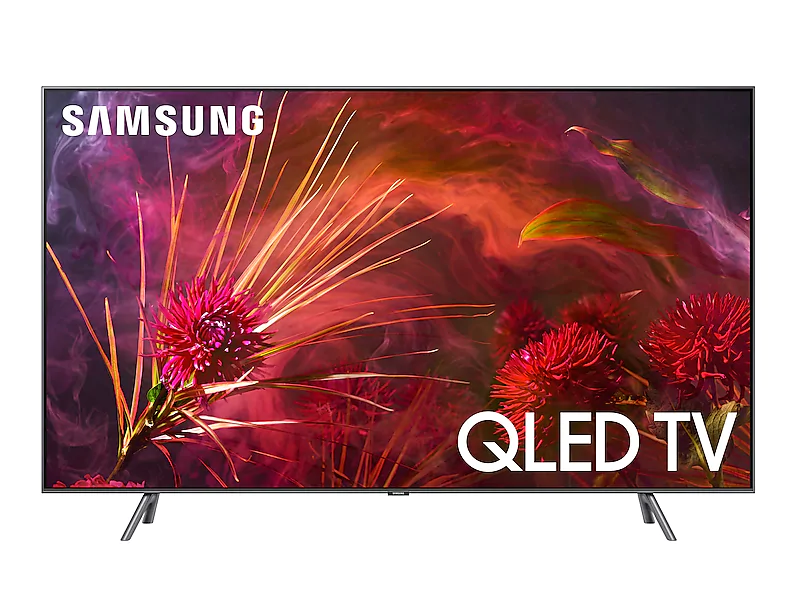 The data was first reported by South Korean publication The Investor and comes from analyst firm IHS Markit, which said that a total of 2.68 million QLED TVs were shipped in 2018. OLED sales totaled just 2.51 million shipments over the same period, IHS Markit said.
The report will give encouragement to Samsung, which has been aggressively pushing its QLED technology as a viable alternative to LG's OLED TVs. The company had reportedly been struggling to match its rival's technology in terms of sales, but it seems as if its marketing push finally paid off with "big sales" in the three-month period ending in December, IHS Markit said.
Samsung's QLED TVs are essentially just regular LCD displays, but the secret sauce comes from its Quantum Dot technology, which enable a new way for screens to produce colour. The Quantum dots range in size from 2 to 10 nanometres, and produce different colours depending on how big they are. For example, the smaller dots create blues, while the larger ones display red colours. The key point about Quantum Dots is that they're able to produce more heavily saturated and precisely defined primary colors from blue LEDs than you can get from regular LCD screens that generate their colour from a combination of white LEDs and colour filters.
OLED, in comparison, is an entirely different technology. It stands for "Organic Light Emitting Diode", and uses a carbon-based film between two conductors that emits its own light when an electric current is passed through.
As to which technology is better is a matter of debate, but IHS Markit's latest data suggests that Samsung is at least winning over consumers with its claims of superiority.
QLED's fourth quarter sales were boosted by Black Friday, where both physical and online stores offer steep discounts on consumer products in time for the Christmas holiday season. Sales also gained a boost from "Single's Day" in China.
In total, some 1.1 million QLED TVs were sold in the fourth quarter, compared with just 895,000 OLED TVs.
Going by brand, Samsung sold 2.6 million QLED TVs in total in 2018, compared to 1.56 million OLED TV sales from LG.
QLED TV sales weren't quite as profitable however, due to Samsung's aggressive pricing strategy. Total shipments for the year were valued at $6.34 million for QLED, versus $6.53 million for OLED TVs.
Samsung intends to continue its aggressive QLED push through 2019, according to recent reports. The company will release its latest batch of QLED TVs in more than 60 countries this year, expanding from Asia, Europe and North America to Latin America, the Middle East and Southwest Asia.
With that in mind, IHS Markit says QLED TV sales will continue to grow. It's forecasting sales of 4.17 million units this year, rising to 8.47 million by 2021. In contrast, it expects OLED TV sales to reach just 3.4 million this year, and 7.1 million by 2021.