Samsung to ship first complete QD-OLED prototypes this month
By Mike Wheatley
- 7 June 2021
Samsung Display is all set to ship out its first completed QD-OLED display product prototypes to prospective customers by the end of the month.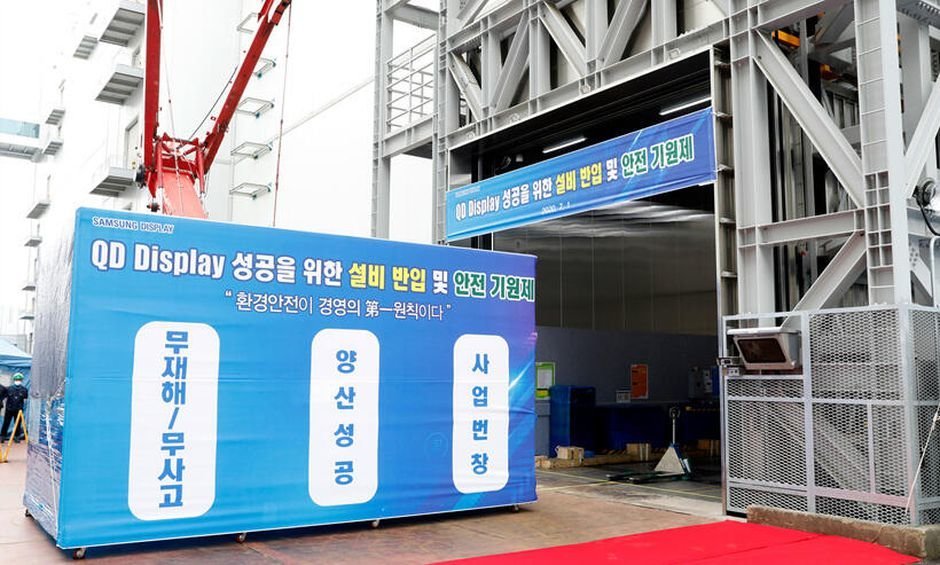 The Elec reported last week that Samsung Display has tasked sister firm Samsung System LSI, which is the company's mobile processor business unit, with developing the timing controllers necessary for the QD OLED panels.
QD-OLED is a new kind of display technology that combines the Quantum Dots used in Samsung's most advanced LCD panels with the OLED displays that have been popularised by LG Electronics. The idea is that by merging the two technologies, QD-OLED displays will have the same level of brightness as today's most advanced QLED TVs, with contrast levels that match those of LG's OLED panels.
The timing controllers, known as "TCONs" are an essential component for any display. They're specialised computer chips that receive data from the TV's video processor and send it to the Display Driver IC in a format it can understand.
The Elec cited its usual "people familiar with the matter" as saying that Samsung System LSI is developing three kinds of TCONs, for a 4K QD-OLED TV, an 8K version, and also a QD-OLED computer monitor. It was chosen over other manufacturers for "security reasons", the people said. The TCONs are likely to be finished later this month, and that will enable Samsung Display to ship its first completed QD-OLED products to customers for review, the sources added.
Samsung sent its first QD-OLED samples to its customers earlier in the year. However, those samples were made for customers to assess the quality of the panels, and were not in a completed product format, The Elec said.
Samsung Electronics was mentioned as one of the customers, despite an initial reluctance to sell QD-OLED TVs. Sony and Panasonic were also named. TCL has also said it will sell QD-OLED TVs and that its first models will go on sale this year, but it is believed to be working with another display manufacturer, JOLED, for its panels.
Samsung Display will use feedback from its customers to inform a market review on QD-OLED in September this year. Assuming that review is favourable, it will then start mass producing the QD-OLED displays at its Q1 production line in Asan, South Korea. There, it has a capacity to manufacture between 1.4 million and 1.5 million QD-OLED panels per year, The Elec reported.
So, if the report is correct and all goes to plan, we can expect to see the first QD-OLED TVs from the likes of Samsung Electronics, Panasonic and Sony launch sometime in 2022.
Samsung's QD-OLED tech is notably quite different from LG Display's White OLED. It's said to use a blue OLED that's combined with colour filters and quantum dots to produce red and green subpixels necessary to cover the full colour spectrum. A 2019 report from Display Supply Chain Consultants said the method has advantages over LG's WOLED technique, such as more saturated colours while still providing deep blacks and a high level of contrast.
Another advantage is that Samsung's QD-OLED panels will use just two emitting layers, as opposed to the four layers used by LG Display. The full stack will consist of just 13 layers compared to 22 for WOLED. That should translate to fewer deposition stages, lower material costs and higher production yields, DSCC's report said.
For all of those perceived advantages, Samsung Display's parent firm Samsung Electronics initially snubbed QD-OLED, saying that the panels weren't bright enough, could be at risk of burn-in problems, and generated too much heat. It told Samsung Display it didn't plan to sell any QD-OLED TVs itself.
However, Samsung Electronics later backtracked and agreed to launch its first QD-OLED TVs after all, in 2022.