Samsung offers big discounts on The Frame TV bezels
By Mike Wheatley
- 21 October 2021
Not even a month after Samsung Electronics launched its new online bezel store for its lifestyle TV "The Frame", the company is now offering a steep discount on select bezel colours.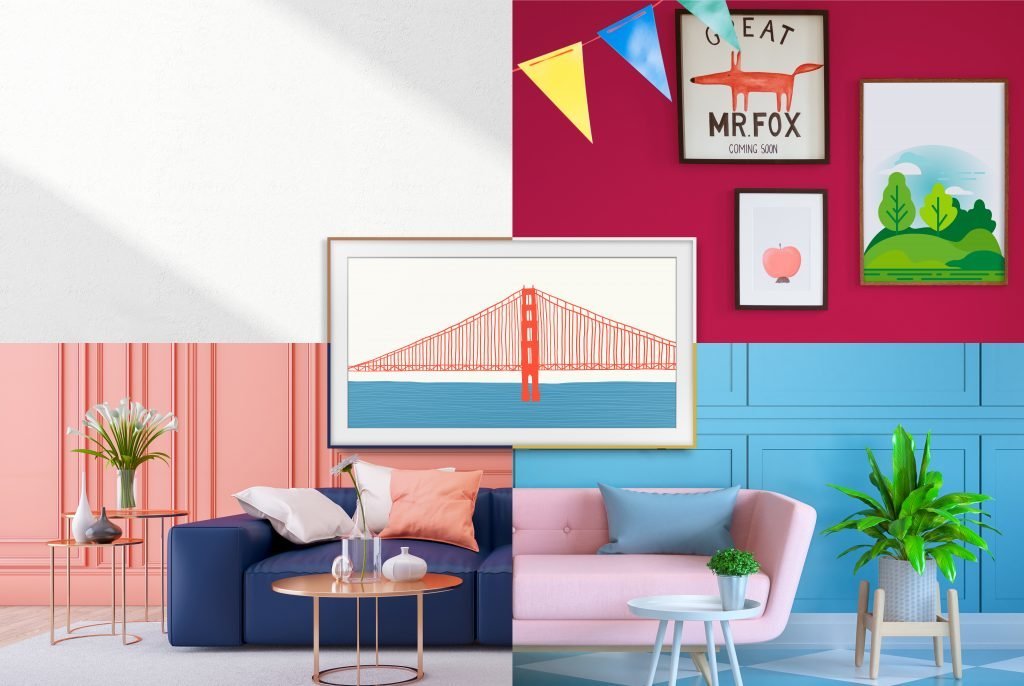 Samsung launched theframebezel.com last month, giving customers the option to purchase one or more colourful bezels to go with the slimmer-than-ever 2021 edition of the Frame TV. The company seems to think they'll be a big hit that appeals to customer's artistic tastes, which makes sense seeing as The Frame is a rather unique TV that's meant to be hung on a wall where it doubles as a picture frame that can display multiple different digital artworks when it's not being used.
Users have hundreds of different artworks to choose from in Samsung's store, ranging from Leonardo da Vinci's Mona Lisa masterpiece to more modern renditions of the iconic Xbox game Halo.
Samsung reckons that by adding a coloured bezel to the Frame TV, users will be able to enhance its design and beauty while ensuring it fits perfectly with the interior décor of the room.
Now, Samsung to encourage customers to do so, it's offering a 50% discount on a number of its coloured bezels, the company said, in a special offer that will run from now until November 23.
Customers now have more options too, with 40 choices now available on the store – up from just 10 when it first launched. As well as different colours, there are also different styles, with modern, bevelled and customised versions all available.
The bezels clip on the TV using magnets, which means they're not only sturdy but easy to replace, so it's quite possible that perfectionists may want to buy multiple bezels and have a different colour for each day of the week.