Samsung Unveils Flagship Q950TS 8K TV With 'Infinity Design'
By Mike Wheatley
- 5 January 2020
Samsung has just announced its new flagship Q950TS 8K QLED TV featuring an "infinity design" that eliminates the bezel on three sides.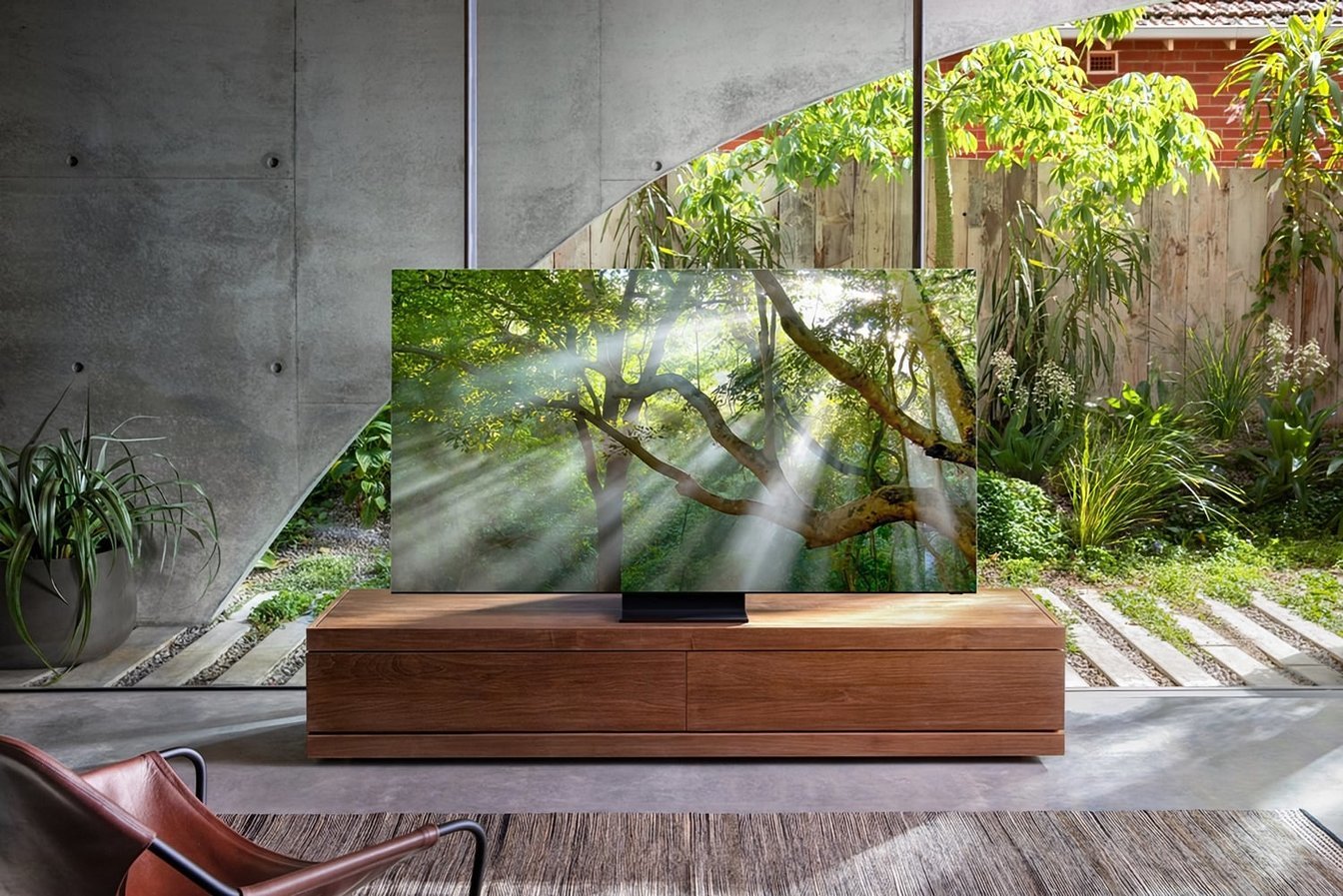 News of Samsung's bezel-free TV design was first leaked by South Korean media sources last week so we can't say we're surprised, but there are lots more details to be had with the official announcement, which comes on the eve of this year's Consumer Electronics Show in Las Vegas.
With the bezel-free design, Samsung claims its latest 8K television is "99% screen" and offers "outstanding immersion" that simply wasn't possible before. Moreover, the screen itself is said to be just 15mm thick, even though it houses a full array local dimming LED system behind the LCD panel. Samsung hasn't yet said how it was able to achieve this feat.
Samsung also confirmed the Q950TS 8K QLED TV (and several, as yet unnamed others in its 2020 lineup) will be able to support AV1 decoding, which is necessary to enable 8K streaming via YouTube. Samsung's earlier 8K TVs were not capable of streaming 8K content from YouTube, so this is a pretty big deal given the scarcity of native content at that resolution.
The AV1 codec was developed by a consortium of companies including Amazon, Apple, Facebook, Google, Microsoft and Netflix as a royalty-free video format for HD, 4K, 8K and HDR video. LG's new 2020 8K TVs will also support the codec.
Elsewhere, Samsung was keen to talk about the new "AI quantum processor" inside the Q950TS that uses machine learning to enhance colour and sharpness. There's also a new "Adaptive Picture" feature that helps to optimise the brightness and contrast no matter what the viewing environment is, based on input from a built-in light sensor, Samsung said.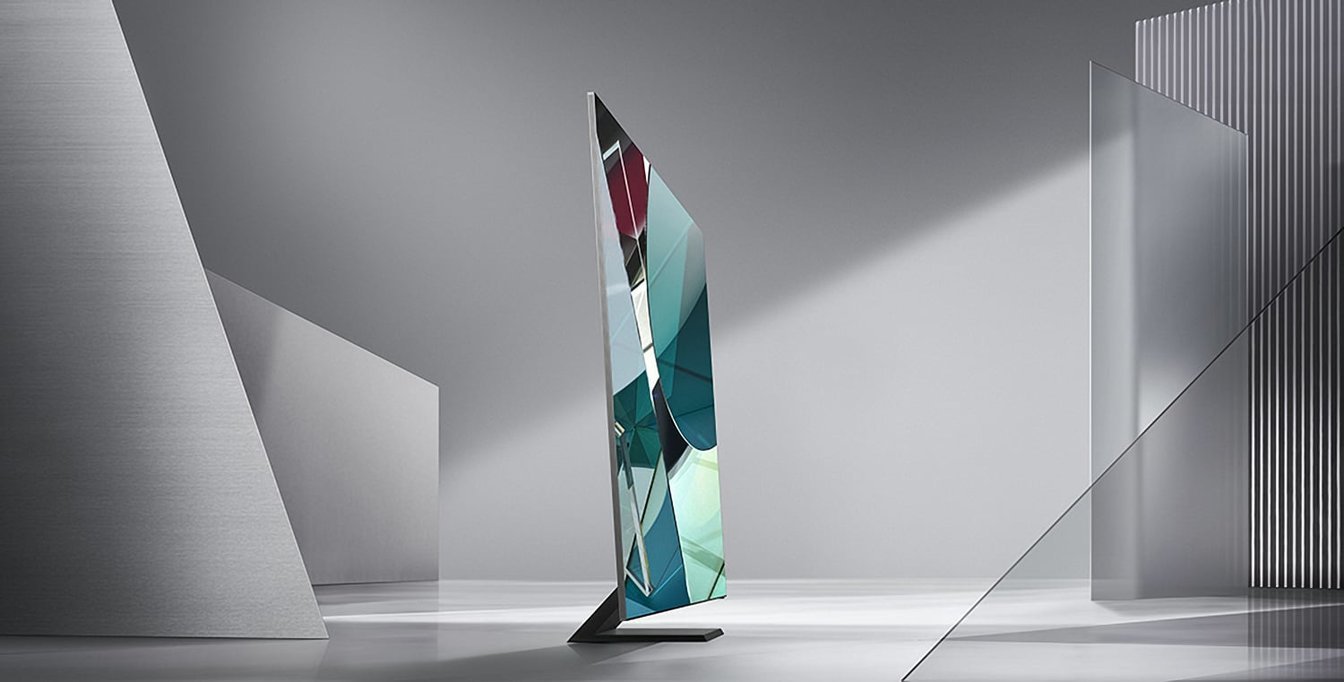 On the audio side, Samsung said its speaker system has been improved in several ways. Most notably there's a new "Object Tracking Sound Plus" system that's able to recognise moving objects within a video and adjust the sound along the speakers for more realism. With this, Samsung claims the Q950TS can deliver what is effectively a 5.1 surround effect.
Viewers will also be able to connect Samsung's 2020 TVs with a soundbar to create what the company calls a "Q Symphony" system capable of delivering 9.1.4 channel audio, a feature that's already been nominated for a CES Best of Innovation Award. Finally, there's a new "Active Voice Amplifier" feature that enables to the TV to recognise any ambient noise and adjust the volume of speaker's voices in order to compensate.
Other features worth mentioning include Universal Guide, TV Plus, screen mirroring from mobile devices, and Bixby Voice Assistant. The TV also supports Amazon Alexa and Google Assistant. Also interesting is the new integration with Samsung Health, an application that tracks "key wellness metrics to help you manage your personal health".
Samsung hasn't provided any more details at this stage, but we can expect the company to share more information, including available screen sizes, once CES gets underway this week.