LG Unveils AI-Powered 8K TVs Ahead Of CES 2020
By Mike Wheatley
- 3 January 2020
The Consumer Electronics Show is just around the corner and LG Electronics is bigging itself up as "the company delivering the Real 8K experience".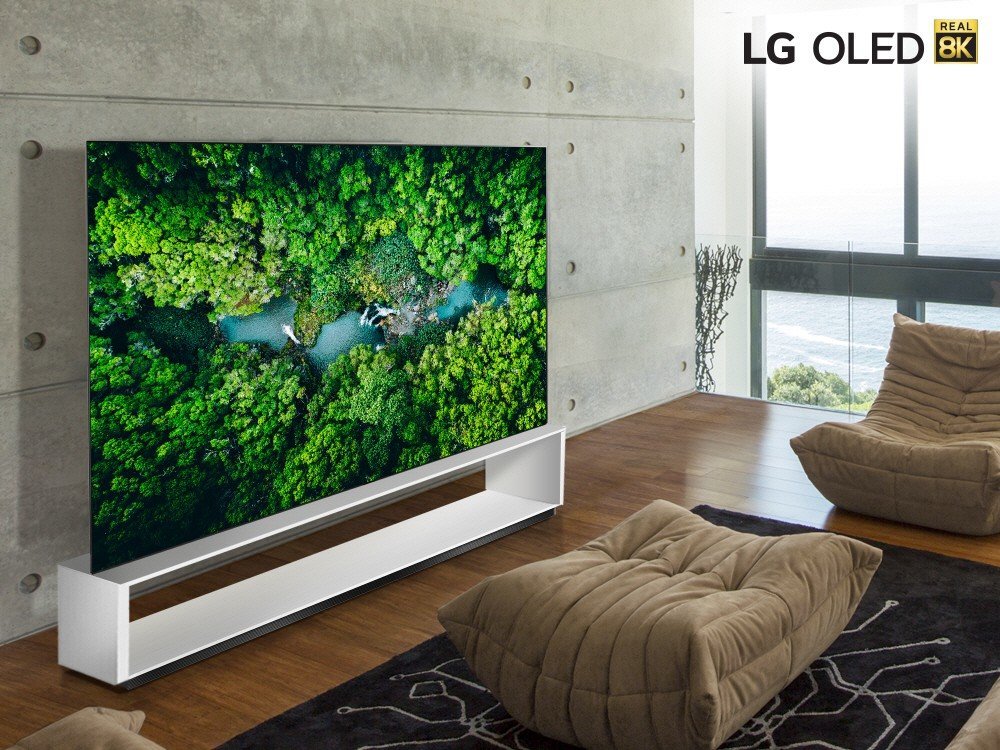 The South Korean consumer electronics giant says it will reveal no less than eight brand new 8K TV sets at CES 2020, including two smaller 65-inch and 75-inch models.
The crème de la crème of the lineup includes two models in LG's flagship OLED TV range, the 77-inch 77OLEDZX and the 88-inch 88OLEDZX. There's also three models in LGT"s NanoCell LCD TV range, the Nano99, Nano97 and Nano95, available in 65-inch and 75-inch flavours.
LG's "Real 8K TVs" are said to offer better performance over last year's 8K models thanks to the new A (Alpha) 9 Gen 3 AI processor that relies on a deep learning processing engine to provide more optimised image and sound quality. AI is in fact a big theme of LG's latest 8K models. For example the TVs are equipped with an AI Picture Pro processing engine that helps to identify faces on screen, fine-tune and sharpen them to replicate "more natural skin tones" and more defined facial features. Auto Genre Selection meanwhile is another AI feature that optimises the images depending on the kind of content being watched, be it music, movies, sports, drama or news. The same goes for audio, too.
Each of LG's 8K TVs is able to upscale existing HD and 4K content to something close to that of real 8K resolution. Still, they'll also be able to play native 8K content from a range of sources thanks to the HDMI 2.1 and USB inputs. The TVs provide codec support for HEVC, VP9 and AV1, and can support 60 frames per second 8K streaming.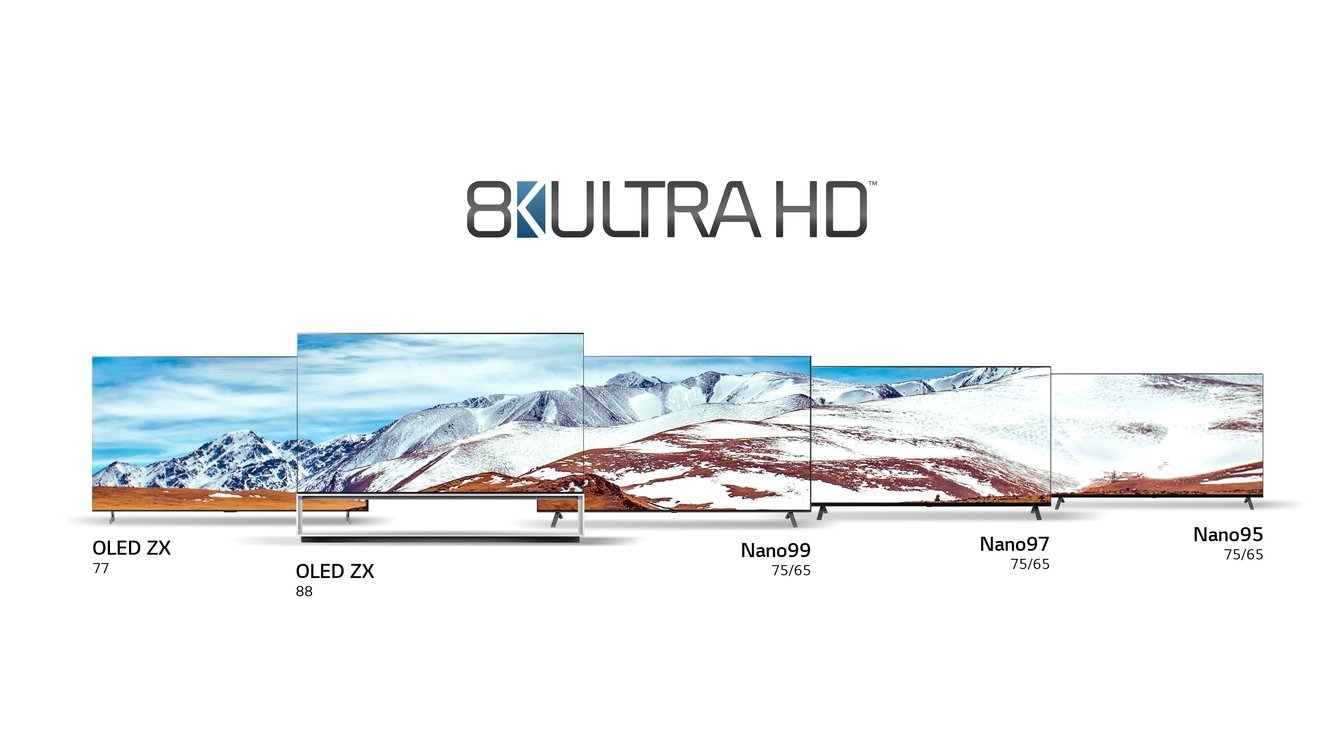 Optional HDMI 2.1 features such as HDMI eARC, ALLM, and VRR are also supported, as are the HDR10 and Dolby Vision high dynamic range formats. The TVs will run the latest version of the webOS platform, and also support Dolby Atmos, Apple AirPlay 2, Apple HomeKit, Google Assistant and Amazon Alexa, LG said.
And as the company promised last month, the TVs will all sport the Consumer Technology Association's "8k Ultra HD" logo after meeting an established set of specifications. The issue of certification is a bit controversial this time around, as Samsung's 8K TVs have been certified under an alternative scheme established by the 8K Association. The main difference is that the CTA's standards also include parameters for contrast modulation, whereas the 8K Association's don't. LG says that each of its models comfortably exceeds the minimum threshold for contrast modulation. Samsung's earlier 8K TVs, of course, failed to make the grade.