Samsung's 2019 8K TVs Receive HDMI 2.1 Certification
By Mike Wheatley
- 3 January 2020
Samsung looks to have stolen a march on its rivals with the news that its 2019 8K TVs are the first to be officially certified for HDMI 2.1.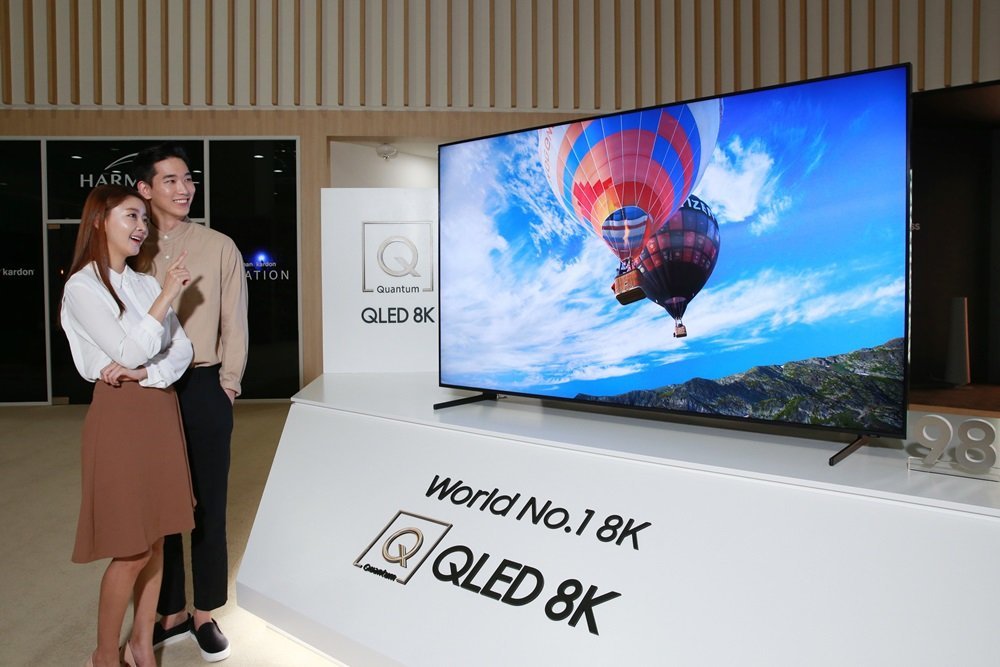 Samsung's current batch of 8K TVs already feature HDMI 2.1 ports, but up until now none of its sets were officially certified, which meant it was unable to advertise HDMI 2.1 support.
The problem is that the HDMI 2.1 certification process has been beset by delays. HDMI certification takes place at authorised test centres and those tests are generally done in stages. One of the first involves HDMI 2.1 support for higher-bandwidth video signals, with later tests for additional features.
Samsung said in a news release its 2019 8K TVs, including the Q950R model sold in the U.K., are the first to complete the official HDMI 2.1 certification process.
"The certified version is related to the new HDMI 2.1 video transmission format, which includes 4K 120Hz as well as 8K 60Hz, allowing Samsung to officially announce the 2019 TV with HDMI 2.1 capability," the company said in a statement.
Samsung was referring to the Fixed Rate Link signaling technology in HDMI 2.1 that replaces the older TMDS standard. FRL is said to "dramatically increase" the available video bandwidth from 18 Gbps in HDMI 2.0 to 48 Gbps in the newest format.
Besides the higher bandwidth, HDMI 2.1 also enables features such as eARC, VRR, QMS and ALLM.
The company said its 2020 8K TV models would also receive HDMI 2.1 certification, but shared no more details on that. The company's current, 2019 8K models all come with a single HDMI 2.1 port, while its high-end 4K models only offer standard HDMI 2.o ports. By comparison, LG's high-end TVs from 2019 offer up to four HDMI 2.1 ports, but those have not yet been certified.
8K Certification
In related news yesterday, Samsung revealed its upcoming 8K TV sets will be among the first in the world to be certified by the 8K Association, allowing them to display the following logo: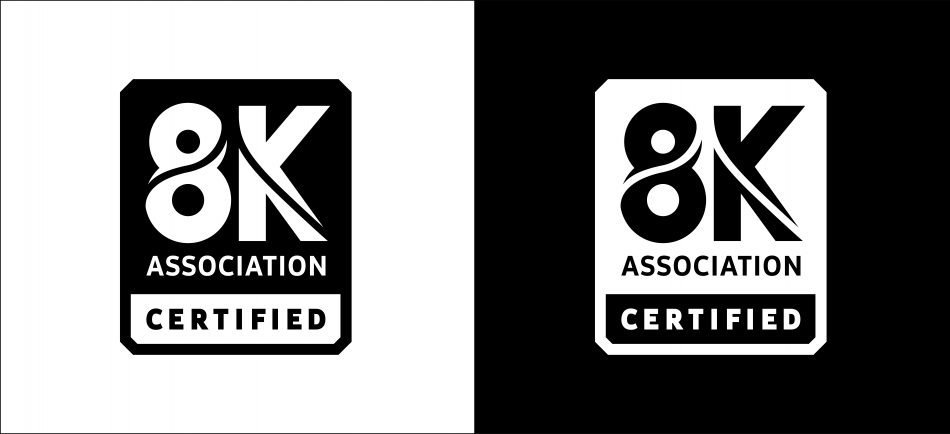 The 8K Association requires that TV manufacturers must meet several minimum standards to wear its logo. Those include a minimum number of 33 million pixels with at least 7,680 horizontally and 4,320 vertically, a peak brightness of 600 nits or more, image transmission of HDMI 2.1, and support for the high efficiency video codec (HVEC). The 8K Association was established by a group of TV manufacturers including Samsung and also Hisense, Panasonic and TCL, and so we're expecting to see 8K TVs from those companies adopt the new logo too.
The idea behind the certification is to help consumers identify which displays are the real deal, so to speak, but the issue is somewhat contentious. That's because a rival industry body called the Consumer Technology Association recently introduced its own standard for 8K. The CTA's requirements are similar with the main difference being that it also requires a minimum 50% score in "contrast modulation", which relates to the number of pixels that are distinguishable by the naked eye.
Samsung's current lineup of 8K TVs fail to meet the contrast modulation requirement, which means they're unable to qualify for the CTA's certification.