Philips announces affordable OLED705 and OLED706 TVs
By Mike Wheatley
- 29 January 2021
Philips has said it's planning to launch two new budget range OLED TVs later this year, in addition to its premium models announced yesterday.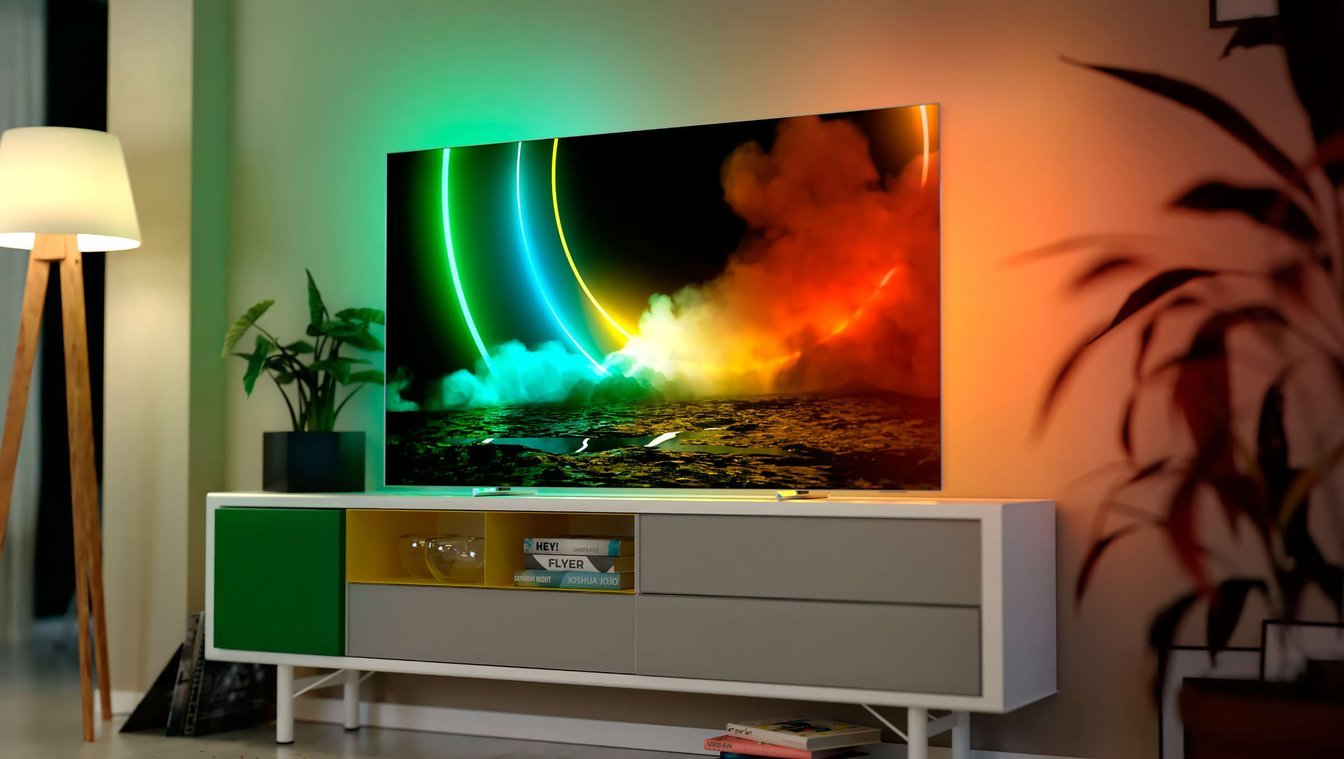 Philips made its first entry into the budget OLED market in 2019 with the launch of its Philips OLED754 television that was even more affordable than LG Electronics' B Series OLED TVs, so the news that it has more in store is an exciting development.
Reports from the Netherlands say the new Philips OLED705 and OLED706 (pictured) TVs will both run Android TV, with the latter model also equipped with HDMI 2.1 ports and all of the advanced features they enable, the company said.
The upgrade to Android TV is a bonus, as the OLED754 was powered by Philips' home-grown Saphi operating system that lacks many of the applications of Google's platform.
The Philips OLED705 is notably lower spec than the OLED706, mainly because it's a 2020 model that didn't quite make it to market last year. Philips is including it in the 2021 lineup instead, but it only offers standard HDMI 2.0 ports with up to 1080p at 120 frames per second and 4K60fps support, whereas the OLED706 has HDMI 2.1 ports that support 4K120 and advanced gaming features such as Variable Refresh Rate and Auto Low Latency Mode.
In addition, the OLED705 runs last year's P5 picture processor, whereas the OLED706 comes fitted with the new P5 AI processor that throws in some neural network-based smarts to improve image quality. The OLED705 runs Android TV 9, while the OLED706 has the latest Android TV 10 platform.
The new models do have some similarities though, with both sets supporting the Dolby Vision, HDR10+, HDR10 and HLG high dynamic range formats. Philips said both models feature three-sided Ambilight too, and will be available in 55-inch and 65-inch sizes.
Philips hasn't yet release pricing details for the OLED705 and OLED706, nor has it said exactly when they will go on sale. We can expect to see them in the shops sometime during the first half of the year. They'll likely be priced similarly to LG's lower end B1 series OLED TVs, which means they probaly won't be as cheap as the newer and even more affordable LG A1 series OLEDs. The main reason for that thinking is that the Philips OLED705 and OLED706 both come with a 100/120Hz OLED panel, whereas the LG A1 series is fitted with a lower-grade 50/60Hz panel.