Philips debuts new OLED and Mini-LED TVs for 2021
By Mike Wheatley
- 28 January 2021
Philips this week unveiled its 2021 range of premium TVs, and this year's offerings include a couple of high-spec OLED models and its first ever Mini-LED TVs, in addition to a couple of high end regular LED boxes.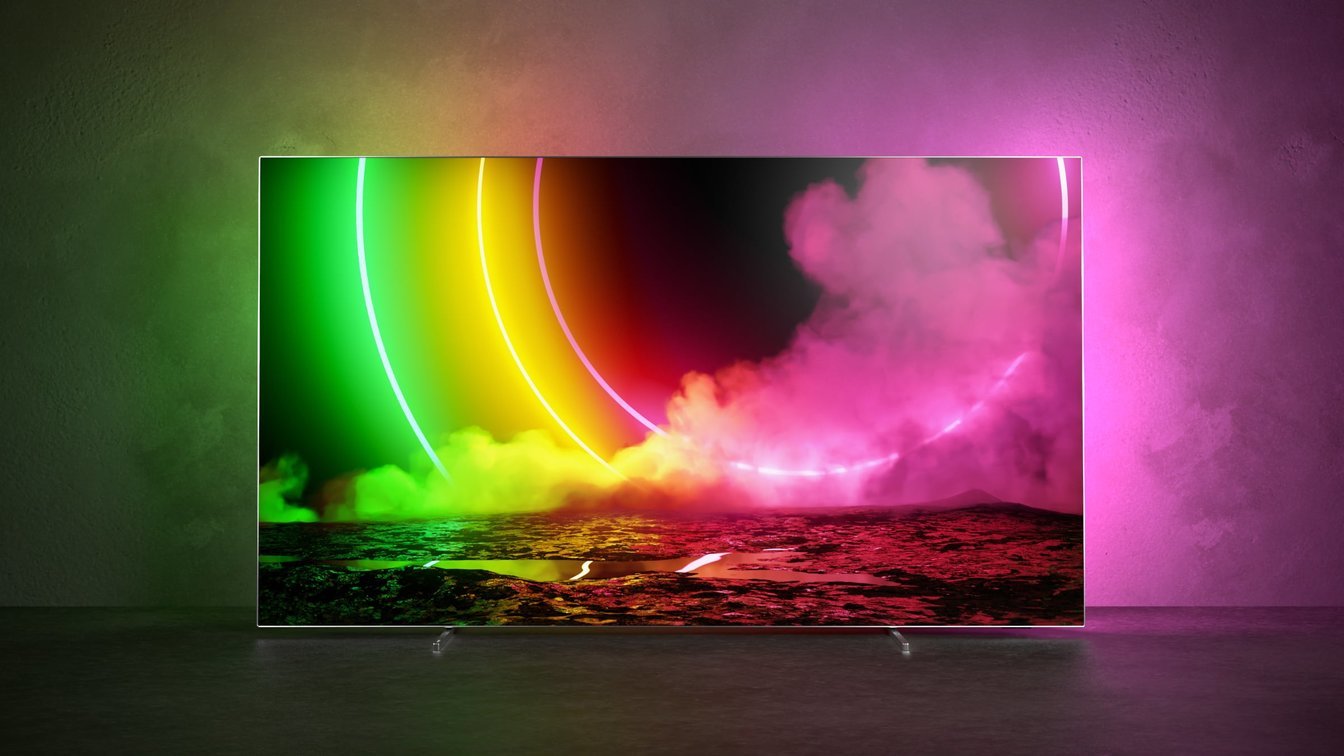 The new Philips OLED 806 (pictured) and OLED 856 TVs most notably make up for last year's lack of next-generation HDMI features as they're the company's first to boast 48gbps HDMI 2.1 sockets. That should please video games enthusiasts, as it means the TVs will be able to support advanced features for the new PlayStation 5 and Xbox Series X consoles, such as 4K@120Hz, also known as High Frame Rate and Variable Refresh Rate, as well as the Auto Low Latency Mode and enhanced Audio Return Channel features that were in last year's models.
Of course, the OLED 806 and 856 also come with a new video processor. The updated 5th Gen P5 AI chip introduces a new Fast Motion Clarity mode that Philips says will deliver "ultra-realistic motion smoothing with exceptional sharpness". It will also handle the anti-burn-in technology that made its debut in last year's Philips OLED935 TV.
Philips said the P5 chip will also enable film detection as a sixth category alongside Landscape/nature, Face/skin tone, Motion/sports, Dark/contrast and Other to help improve images on screen. The P5 chip can also automatically 'flag' movies according to their genre, and offers viewers the option to switch to various modes, such as a new Home Cinema Mode, Pure Cinema Mode or the Filmmaker Mode that displays the content exactly as the creator intended.
The company explained that the P5 incorporates new AI functionality based on neural networks that creates a better blend of the image source, colour, contrast, motion and sharpness by analysing the content frame-by-frame to reproduce more realistic images.
The TVs also get a more enhanced Ambilight effect with the addition of a fourth side, so viewers will be treated to a beautiful light display that surrounds the entire TV. It promises to be an especially cool effect for those who choose to mount their TV on the wall.
The main difference between the OLED806 and the OLED856 is the size and the stand. The OLED806 comes in 48-inch, 55-inch, 65-inch and 77-inch versions and has small, dainty feet, while the OLED856 is only available in 55-inch and 65-inches, and comes with a T-shaped stand.
Both models are set to go on sale in June. Pricing has not been confirmed.
Philips' jumps on the Mini-LED bandwagon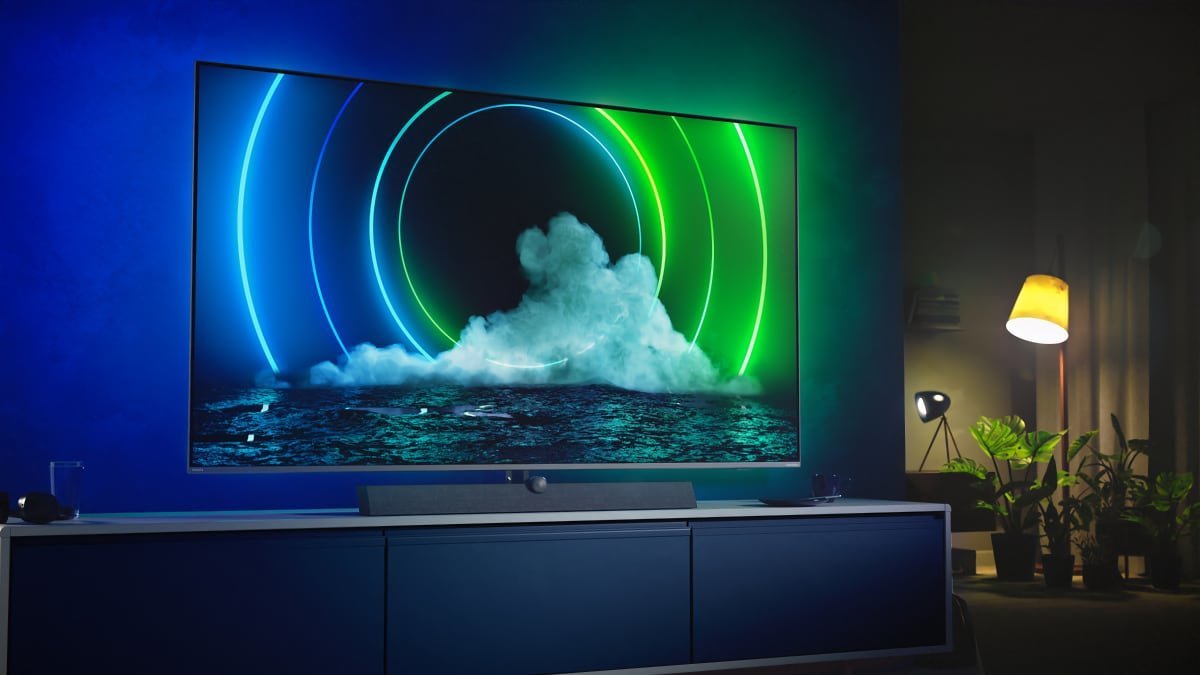 The company is joining the likes of LG Electronics and Samsung Electronics in offering its first ever range of Mini-LED TVs this year. The new Philips 9000 Mini-LED TVs include the Philips 9636 (pictured, above) range that comes with an integrated Bowers & Wilkins soundbar, and the Philips 9506, which has more traditional built-in speakers.
Mini-LED is a more advanced version of LCD technology, with the pixels made up of thousands of tiny LED lights to provide greater local dimming controls that can generate a much more realistic picture. Philips said the TVs boast an impressive 1,000 dimming zones, with the 9506 capable of 1,500 nits peak brightness and the 9636 maxing out at 2,000 nits.
The Philips 9000 series Mini-LED TVs will be available in 65-inch and 75-inch sizes and feature the latest P5 chip as well as its signature Ambilight technology on four sides. Other features include support for both Dolby Vision and HDR10+, as well as the new HDR10+ Adaptive capability that combines ambient light information with HDR10+ to further optimise screen brightness scene-by-scene. The TVs both run the Android TV 10 platform with Google Assistant built-in, and are compatible with DTS Play-Fi multi-room.
HDMI 2.1 features such as eARC, ALLM and VRR are also present on the Mini-LED TVs, Philips said.
Philips said the 9506 Mini-LED TV will go on sale in June, but pricing was not revealed. It's not clear yet when the Philips 9636 will go on sale.
In addition to its Mini-LED offerings, Philips also announced a couple of high end LCD models, the Philips 9206 and 8506 Performance Series DLED TVs. These models have many of the premium features of the above models, including HDMI 2.1 ports and the new P5 chip, but less advanced display technology, and are presumably aimed at viewers with lower budgets.
The Philips 9206 and 8506 LED TVs are available in a much wider selection of sizes, with 43-, 50-, 58-, 65-, 70- and 75-inch options to choose from. Philips said they will go on sale sometime in the second quarter, with prices to be announced later.