New Apple TV set-top box could combine HomePod functionality, reports say
By Mike Wheatley
- 13 April 2021
Apple is reportedly looking to combine its new Apple TV set-top box with the discontinued HomePod speaker. That's in addition to an entirely new high-end speaker product it's also rumoured to be working on.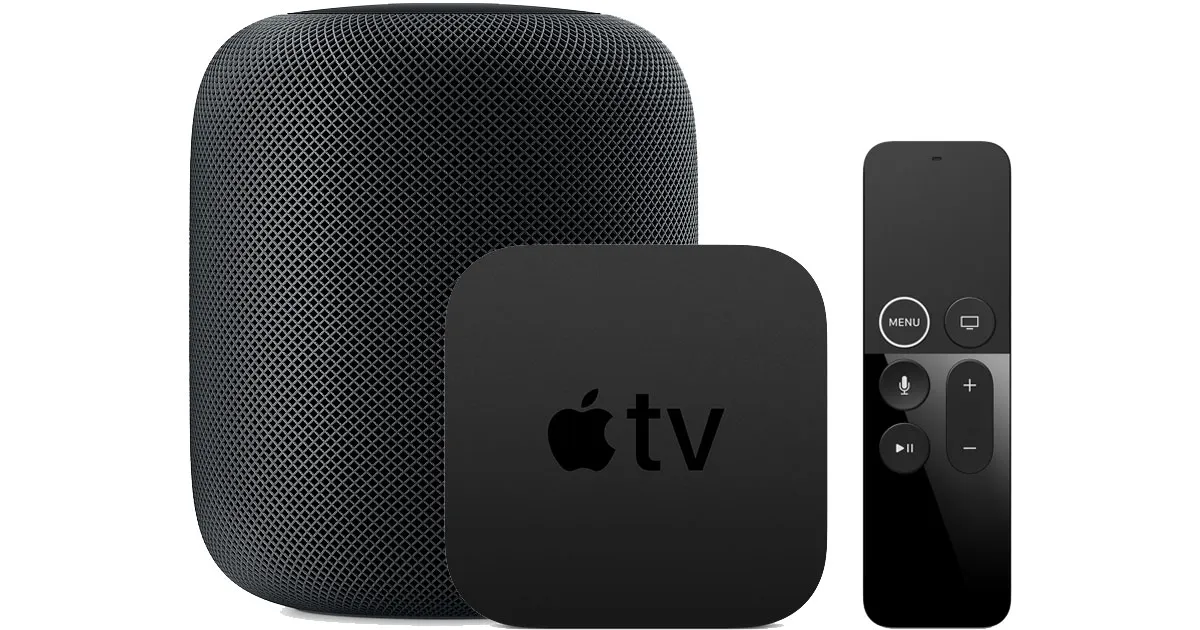 The report comes from a reliable source, Bloomberg no less, which said the combined Apple TV and HomePod would also feature a built-in camera for video conferencing through a connected Smart TV. It would also enable other smart home functions, the report said.
Apple announced it was discontinuing the HomePod speaker just last month after a long, four-year production run. The HomePod was fairly revolutionary for its time, providing high-fidelity audio that adapts to its location, and integrating with Siri to control other smart home devices, setup multiroom audio and send intercom messages to other rooms in the home, for example.
Apple said last month it would stop making the original HomePod to focus on the newer HomePod Mini, but the larger speaker may now live on through the long-awaited next-generation Apple TV, if that ever actually arrives.
Apple, which hasn't updated Apple TV in more than three years, is said to be going to rectify that with a major upgrade sometime this year, though repeated rumoured launch dates have already been missed. The new Apple TV is any case likely to be an extremely capable device that might even gives dedicated video games consoles such as the PlayStation 5 and Xbox Series X a run for their money, thanks to its incorporation of a newer, more powerful chipset and its support for a 120Hz refresh rate, if recent leaks are to be believed.
So the inclusion of HomePod functionality with the device would make the new Apple TV an even more compelling offering. Bloomberg said the speaker would be able to play music using Siri voice commands too, though it noted that the device is still in "early development" and that Apple hasn't yet decided if it will actually go ahead and launch the product.
Bloomberg's report comes after Apple unified the underlying software of both Apple TV and HomePod last year. So both devices now run the tvOS platform.
"The Cupertino, California-based technology giant is also mulling the launch of a high-end speaker with a touch screen to better compete with market leaders Google and Amazon.com Inc.," Bloomberg's report added. "Such a device would combine an iPad with a HomePod speaker and also include a camera for video chat. Apple has explored connecting the iPad to the speaker with a robotic arm that can move to follow a user around a room, similar to Amazon's latest Echo Show gadget."
In other news, Apple this week hired a former executive of WarnerMedia to work on original content for the Apple TV+ video streaming service.
The Information reported that Apple has hired Jessie Henderson who formerly worked on a number of feature films for WarnerMedia's HBO Max streaming service. He joins other recent hires such as former Spotify executive Erika Clarke, and Zennen Clifton from 3BD Networks. The hires suggest that Apple is working to add more content to its Apple TV+ catalogue, which currently offers a very limited number of Apple Originals.