Rumour: New Apple TV could be unveiled on March 23
By Mike Wheatley
- 13 March 2021
Reports have emerged from two highly respected Apple tipsters this week that the company is set to announce the launch of its new Apple TV hardware imminently. The new Apple TV is expected to ship with a much faster chipset that could enable it to double as a video games console, but of course, Apple itself has yet to say a word.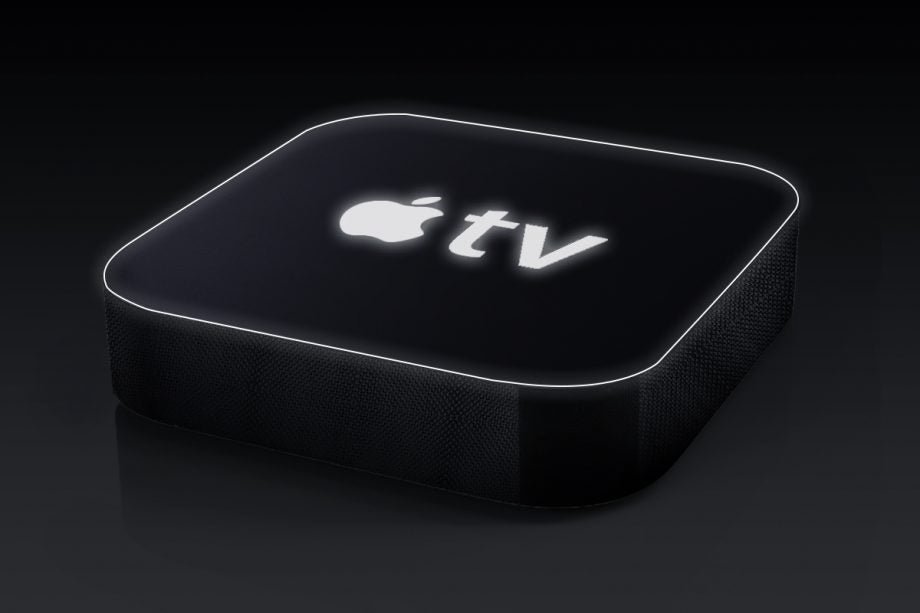 With the current 5th generation Apple TV 4K box having been launched way back in 2017, a new Apple TV is certainly well overdue given that the present version of the company's media streaming hardware is showing its age. And we could see its launch in just under two weeks, if the latest rumours are true.
Noted Apple tipsters Jon Prosser and Kang both said this week on Twitter that Apple is going to hold an event on March 23 where it could announce the new Apple TV alongside a host of other products, including the new iPad Pro, AirPods 3 and AirTags devices, though none of this has been confirmed by the company. It makes sense though, because March 23 falls on a Tuesday, and that's the day Apple typically likes to make its announcements on. It also tallies with a December report in Bloomberg that said an upgraded Apple TV will arrive early in 2021.
There has been a lot of evidence to suggest Apple is planning an upgraded TV. One of the first hints came from the March 2020 leak of Apple's tvOS 13.4 beta operating system code, which had a reference to a prototype Apple TV that has the codename T1125.
Speculation since then has suggested the new Apple TV box will come with better Siri functionality, much faster performance and an improved remote control. Users may also get a choice of storage options similar to the existing Apple TV 4k, with two 64GB and 128GB versions mooted by tipsters.
Several sources have suggested in the past that the new Apple TV will be powered by the company's latest A14X Bionic chipset, which is powerful enough to enable a console-like performance. A tipster known as Ice Universe previously said the new Apple TV could even be powerful enough to compete with dedicated games consoles. However, other sources have said the Apple TV may instead be powered by the older A12 Bionic chip. One explanation for that discrepancy is that Apple could actually be planning to release multiple Apple TV boxes, possibly including an Apple TV Lite version in the form of a dongle that slots into a regular TV, and a set-top box that delivers more power for gaming fans.
Bloomberg reported in September 2020 that the Apple TV will get a faster processor that will enable "improved gaming". It noted that the A14X chipset would deliver superior graphics performance and up to 6GB of RAM. In addition, it said the new Apple TV could come with HDMI 2.1 ports and Auto Low-Latency Mode features that can adjust a TV's settings to better display fast-moving content without lag.
Other features may include an updated Apple remote. A March 2020 report in 9to5Mac revealed what it said was leaked code in iOS 14 that indicated a new remote was being developed. Bloomberg has reported on this too, saying the updated remote will come with a new function that makes it possible to find it when it's lost, similar to the Find My iPhone feature on Apple's flagship smartphones. The new Apple TV may also come with better integration with Apple HomePod, support for AirPod Siri and perhaps, support for Apple's Spatial Audio technology that simulates the Dolby Atmos experience through a pair of AirPods Max or AirPods Pro headphones.
Regarding price, it's noteworthy that the existing Apple TV 4K is still fairly expensive considering its age, priced at £179 for the 32GB version and £199 for the 64GB model. In comparison, the new Google TV Chromecast costs just £69, while the Amazon Fire TV Stick 4K and Roku Streaming Stick+ both cost around £50.
As such, some are speculating that Apple may slash the price of the new Apple TV. Jon Prosser has said that the new device might costs as little as $149 (around £110), though he has also suggested that Apple may raise the price instead. It may be that the lower price tag is for the rumoured Apple TV Lite version.
One thing we can say with certainty, if the beefed up performance, extra functionality, expanded storage and new remote all prove to be true, the new Apple TV is going to be one of the best quality media streamers around, regardless of how much it costs.