Microsoft is officially testing Xbox Dolby Vision gaming
By Mike Wheatley
- 15 May 2021
Microsoft is getting closer to enabling Dolby Vision HDR gaming on the Xbox Series X and Series S consoles, making the capability available to Xbox Insider Alpha and Alpha Skip Ahead members ahead of a general rollout of the feature.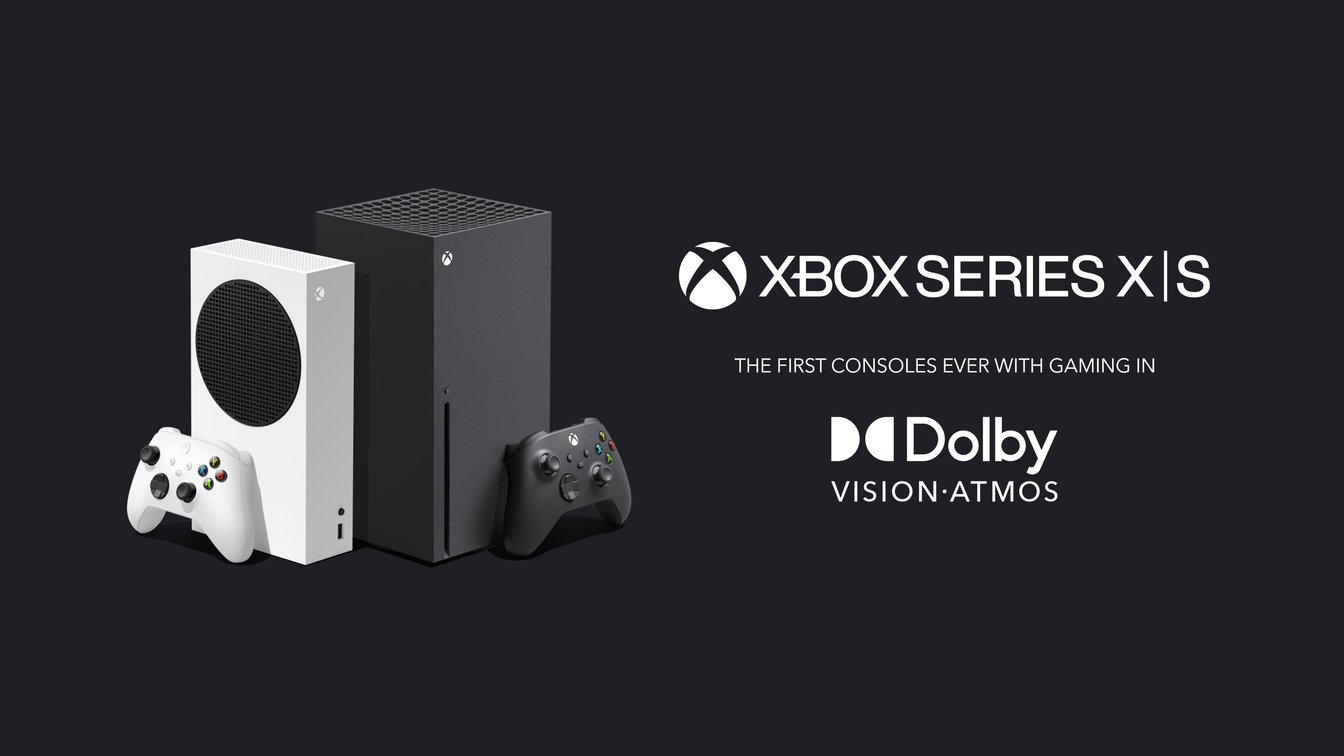 The news was announced by Xbox Live Director of Programming Larry Hryb on Twitter, who has promised brighter highlights, sharper contrast and more vibrant colours when playing games, assuming you own a compatible TV, of course.
Dolby Vision is a dynamic HDR format that works by calibrating the TV's picture with shot-by-shot metadata. It has been a staple of high-end movies and streaming services for years, but for gaming it's still relatively new. Dolby claims that games will appear to be more realistic and lifelike compared to playing in HDR10, for example, as Dolby Vision results in 40-times brighter highlights, 10-times deeper blacks and up to 12-bit colour depth. Overall, you can expect to see a much more refined picture on screen.
The announcement means the Xbox Series X and Series S are the first consoles to support Dolby Vision and Dolby Atmos gaming. At present, only a few titles actually work with Dolby Vision HDR, such as Gears 5, Halo: The Master Chief Collection and Borderlands 3, but Microsoft has promised that more titles that support Dolby Vision are on the way "soon".
Some Alpha Ring members reported that Dolby Vision had been enabled on the Xbox Series X and Series S back in March, but this is Microsoft's first official acknowledgment that the feature is now being tested. The company notes that it is still "testing the technology" and that it is "not necessarily representative of the final experience" just yet, so users may experience some glitches or hiccups along the way.
One setback that has already been identified by HDTVTest reviewer Vincent Teoh is that Dolby Vision gaming at 4K/120 frames per second on the Xbox consoles is currently not working on LG Electronics' OLED TVs. But there's good news, as Teoh explains in a video that LG has confirmed the feature is currently "in testing" for the Xbox Series X and that the company will have more details to share on this soon.

This is important because 4K@120Hz enables ultra-fast motion UHD images to appear more crisp and razor sharp, so high-performance gaming will benefit significantly, especially when it's paired with Dolby Vision HDR.
Teoh explains that this will be a big cap in LG's feather, because once the feature is rolled out, likely through a firmware update, its high-end OLED TVs will be pretty much the only option on the market for anyone who wants to enjoy Dolby Vision HDR gaming at 4K/120Hz. Samsung's newest Neo QLED TVs support 4K/120Hz but not Dolby Vision, while TVs from Sony, and probably Panasonic and Philips too, can only support one of the two features at once – so if you want Dolby Vision, you won't get 4K/120Hz and vice versa.
LG's statement suggests that its 2021 OLED TVs including the LG C1 and LG G1 will likely be prioritized when it comes to Dolby Vision gaming at 4K/120Hz. Still, Teoh said there's a good chance the feature will come to older TVs like its 2020 and 2019 OLED models that feature HDMI 2.1 ports, and that the company was probably just being "conservative" by mentioning its newer models only.
Note of course that the new entry-level LG A1 OLED TV does not have any HDMI 2.1 ports, so it won't be getting Dolby Vision gaming at 4K/120Hz.
Microsoft hasn't said when it will roll out Dolby Vision gamers too all users, but it's widely assumed that it will do so sometime in the second half of the year.