LG's first 83-inch OLED TV launches in South Korea and the U.S.
By Mike Wheatley
- 21 June 2021
LG Electronics has announced that its largest ever 4K OLED TV, the 83-inch LG C1, is going on sale in South Korea and the United States, according to a Yonhap report.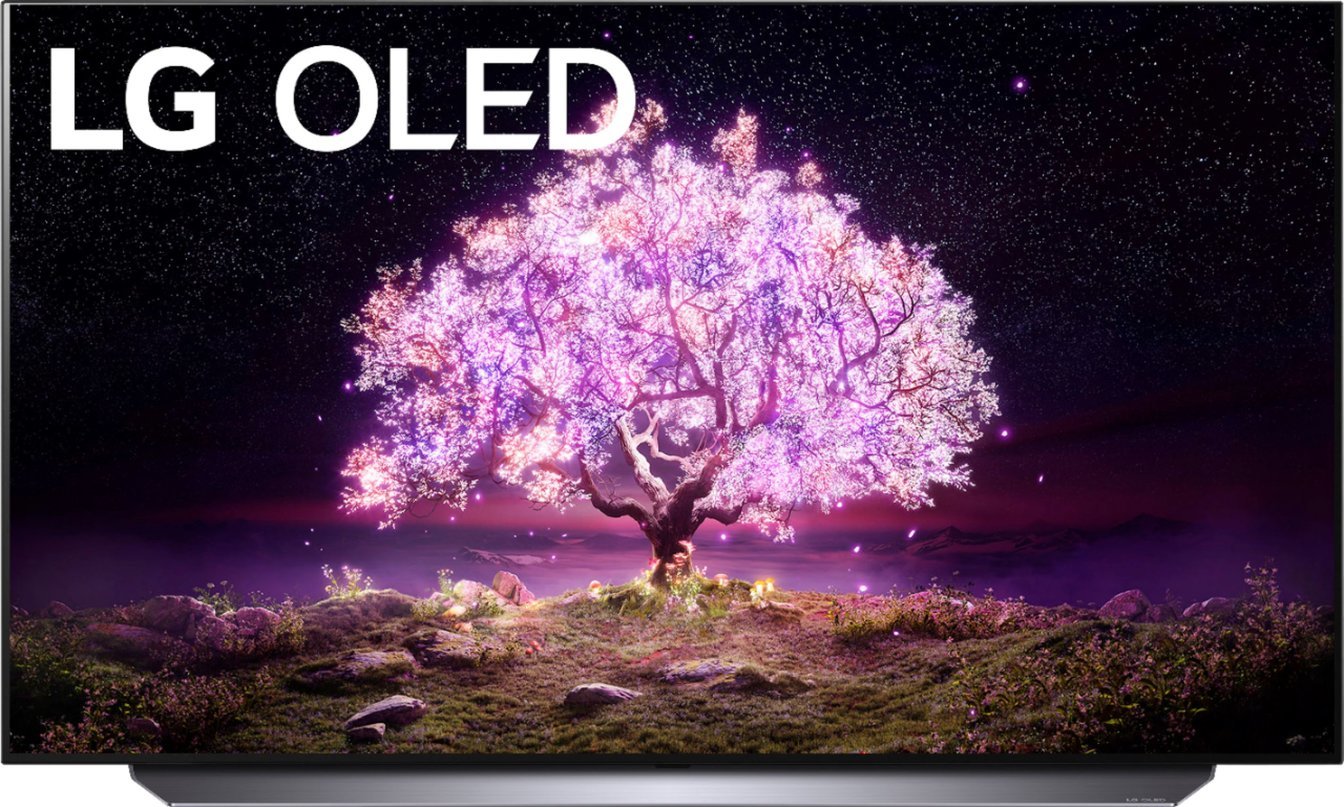 The company first announced its plans to sell an 83-inch OLED TV last December. At the time, analysts said the company was moving into larger screen sizes to try and boost the presence of its OLED TVs in the premium segment of the market.
The 83-inch LG C1 joins the previously launched 48-inch, 55-inch, 65-inch and 77-inch sizes, and the company said it promises to offer an even better viewing experience when playing games and watching sports.
It features many of LG's most advanced TV technologies to ensure that top-tier experience. For instance, it boasts LGs latest Alpha 9 Gen4 picture processor as well as HDMI 2.1 ports that enable gaming features such as Variable Refresh Rates and Auto Low Latency Mode. The LG C1 runs the new webOS 6 platform too, with a revamped user interface to make it easier for viewers to access their favourite apps and content recommendations based on their viewing history.
One thing the LG C1 doesn't have is the brighter "OLED Evo" panel that's unique to LG's flagship G1 "gallery" series OLED model, but analysts have said that this shouldn't put people off.
Indeed, HDTVTest reviewer Vincent Teoh recently reviewed a smaller C1 TV and came to the conclusion that the overall picture quality comes "surprisingly close" to the more expensive G1. "The smart money should be on the C1," Teoh said in his review, noting that it only loses out slightly when it comes to its peak brightness.
Others were impressed too. As Yonhap notes in its report, the 83-inch LG C1 was named as one of a limited number of Innovation Award honorees at CES 2021, claiming accolades in the gaming and video display categories.
The 83-inch LG C1 is likely to attract a lot of attention from video games players. In addition to the advanced gaming features mentioned above, LG recently added support for 4K at 120 frames per second with Dolby Vision on its 2021 OLED TVs via a firmware update. So the TVs are expected to be the first in the world to deliver 4K@120Hz gaming with Dolby Vision later this year, when Microsoft brings the same feature to its Xbox Series X console.
LG said the 83-inch C1 OLED TV will go on sale later this month, and Yonhap quoted a price tag of $9,630 in the U.S., which works out at around £6,970. The company hasn't mentioned anything about a U.K. release just yet, but we imagine it should follow shortly, hopefully with comparable pricing.
The 83-inch LG C1 will be rivalled by Sony's 83-inch A90J OLED TV that was launched earier this year. That model was priced at £6,999. So it means that the two TVs will, probably, cost more or less the same amount of money.
In terms of which model is superior, it's said the Sony A90J has an advantage with regards to peak HDR brightness, whereas LG's model has the upper hand when it comes to the gaming features it supports.
If an 83-inch OLED TV isn't enough, the 8K resolution LG Z1 exists as an even bigger alternative, but you'll need a spare £24,999 lying around to even consider it.
Here's Teoh's full review of the LG C1: