LG's eco-friendly 2021 soundbars will go on sale this month
By Mike Wheatley
- 7 April 2021
LG Electronics has started shipping a new range of environmentally-friendly soundbars to go with its latest OLED Evo and QNED Mini-LED TVs.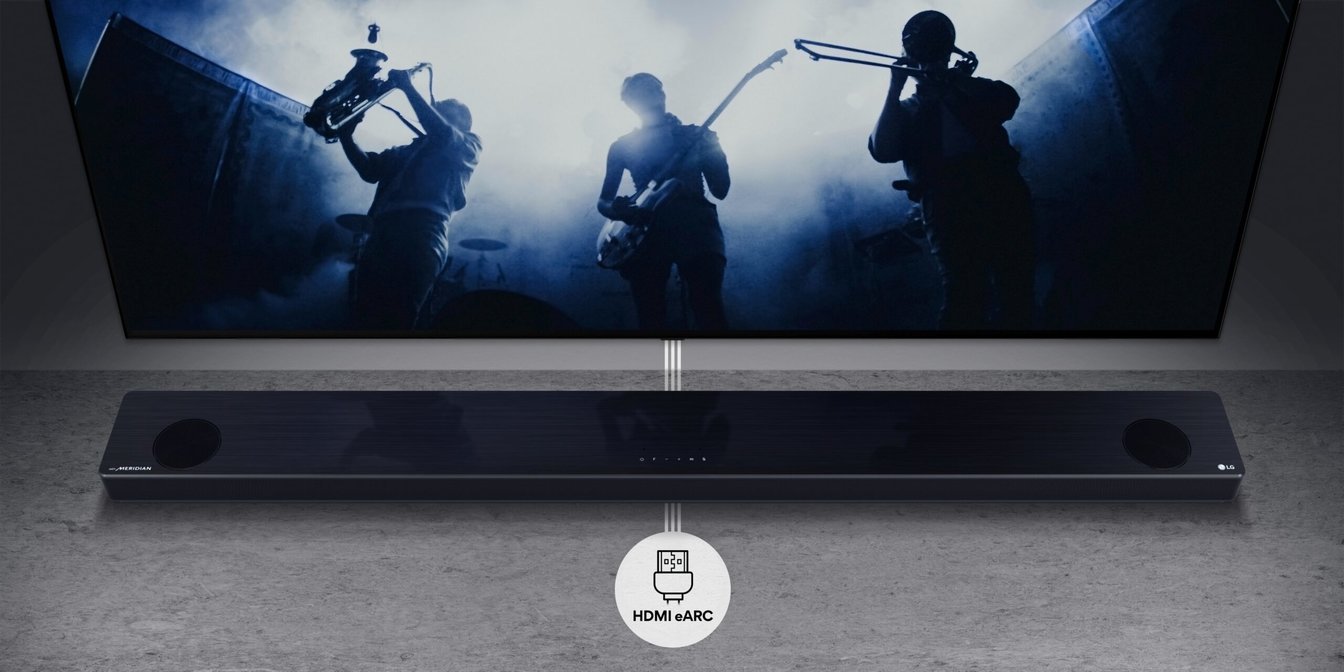 The new soundbars include the flagship SP11RA (pictured), which is a 7.1.4 channel soundbar with up-firing speakers that boasts of enhanced functionality for LG TVs and an eco-friendly design.
LG announced five soundbars in total and said each one of them is designed to work with the new AI Sound Pro feature found in its 2021 TVs that enables audio from the TV to be played through the device via a "TV Sound Mode Share" capability. This makes it possible to combine the enhanced processing capabilities of LG's latest TVs with the more capable soundbars for overall better sound, LG said. In addition, the soundbars also support all of the same sound modes for different genres of content that are found in its TVs.
LG has once again worked alongside the U.K. audio firm Meridian Audio to optimism the new soundbars. Each of the models feature Meridian Audio tuning, plus a new Meridian Horizon technology that LG said helps to up-mix two channel stereo content into multi-channel audio to create more immersive sound.
The soundbars have each been hi-res audio certified and are capable of lossless playback at up to 24bit/96kHz, come with HDMI enhanced Audio Return Channel connections and support the Dolby Atmos and DTS:X surround sound formats, LG said.
Other features include support for Google Assistant, Amazon Alexa and AirPlay 2.
LG was also keen to emphasise the environmentally friendly aspects of the soundbars regarding their construction, performance and packaging. It said the SP11RA, SP9YA, SP8YA and SP7Y soundbars are its first audio products to receive the SGS Eco Product Certification that acknowledges the company's use of recycled materials in both the devices and their packaging, which can also be recycled again. Moreover, LG said the packaging is designed in an "L" shape that makes it possible to fit more units in fewer trucks when they're being shipped, leading to fewer CO2 emissions as the soundbars are shipped across the world.
LG said the above models, plus the most affordable SPD7Y soundbar, will go on sale later this month in Europe and North America, LG said. It's also planning to launch even more soundbars later in the year.