LG Will Launch Its Second 4K Projector at CES 2019
By Mike Wheatley
- 23 December 2018
LG says it's going to debut a new 4K projector at the Consumer Electronics Show in Las Vegas next month. The CineBeam Laser 4K (HU85L) features what LG calls "Ultra Short Throw (UST) technology", and is said to be the successor to the HU80K 4K projector it launched at CES 2018.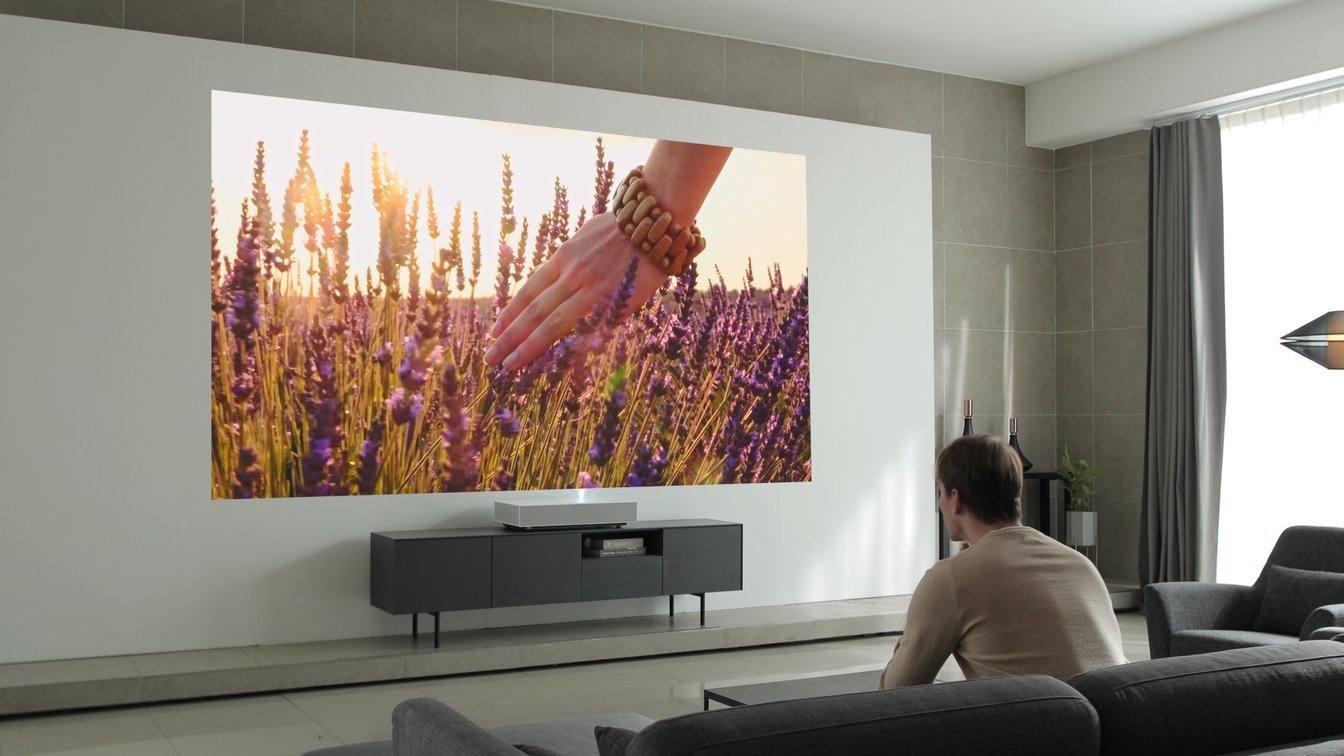 The UST technology is the most impressive feature of the new projector, enabling it to display very large images while positioned just a few centimetres from the wall.
The further away it's located from the wall, the larger the image appears. So, for instance, if the projector is setup at just 5 cm from the wall it will create a 90-inch diagonal image. But move it back 18 cm from the wall, and the size of the image it projects increases to 120 inches.
The projector is also extremely compact, which means it can easily be moved around to suit any kind of environment, be it a living room, office, conference room or school classroom. It's said to be able to project razor-sharp 4K images onto any flat surface, including walls, floors and ceilings.
Specs-wise, the CineBeam Laser 4K (HU85L) is equally impressive, delivering 2,500 ANSI lumens in 4K resolution, which is enough brightness to light up the largest of living rooms. The body comes with ethernet, HDMI and USB connections, allowing access to a wide range of content via different formats. It also features LG's ThinQ AI system for natural language processing, which enables the projector to be operated through voice commands. Another useful feature is the 12-point keystone adjustment, which helps to eliminate image distortion.
The CineBeam Laser 4K (HU85L) has already received a CES 2019 Innovation Award, and LG says it will announce pricing and availability when it goes on display at the show next month.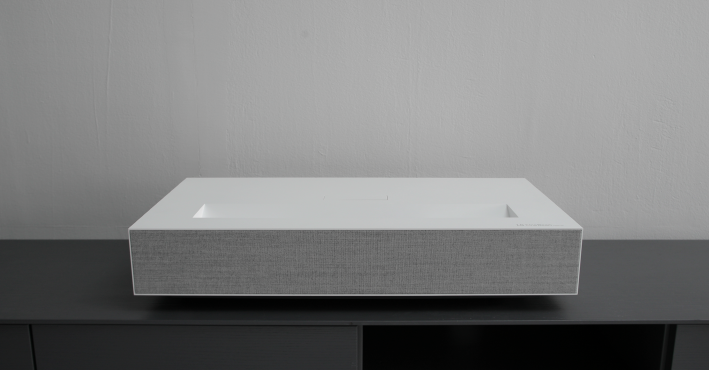 LG's new 4K projector is just one of an array of next-generation products the company is expected to launch at CES. Earlier this month, anonymous sources reportedly told Bloomberg that the firm will introduce its first rollable OLED TV at CES. That display, based on an earlier prototype seen at CES 2018, is said to be able to switch between three aspect ratios – including a 16:9 full screen; a 2.35.1 cinemascope, and also a shorter infobar used to display apps and other media.
LG could also use CES to launch a new concept for a TV that features moving speakers which can adjust themselves according to the aspect ratio being used. The company is also expected to announce a refreshed TV lineup for 2019 featuring its new the "Alpha 9" (a9 Gen 2) microchip that comes with better noise reduction features.
CES 2019 will take place in Las Vegas from January 8th to January 11th.